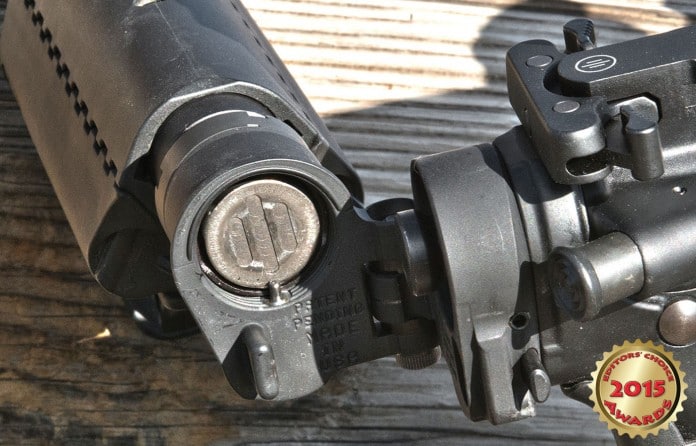 By Charles Anderson
---
LAW Tactical took the notion that bigger isn't always better and ran with it. Designed, built and assembled in the USA from 4140 steel, the Law Tactical Folding Stock Adapter is an 8.5 oz. modern-marvel that has seemingly solved the age-old conundrum of how to convert the fixed buffer tube and attached buttstock on an AR-15 to a side-folder.
The adapter fits between the lower receiver and buffer tube. It will work with A2, Mil-Spec or commercial carbine buffers, on either piston or direct impingement gas systems in calibers from 5.56 to .308. Oh, and its full auto rated as well. The kit consists of a toothless bolt carrier extension (that can be removed without tools), flange and installation tool. If you can install a standard buffer tube, installing the folding adapter will be just as easy.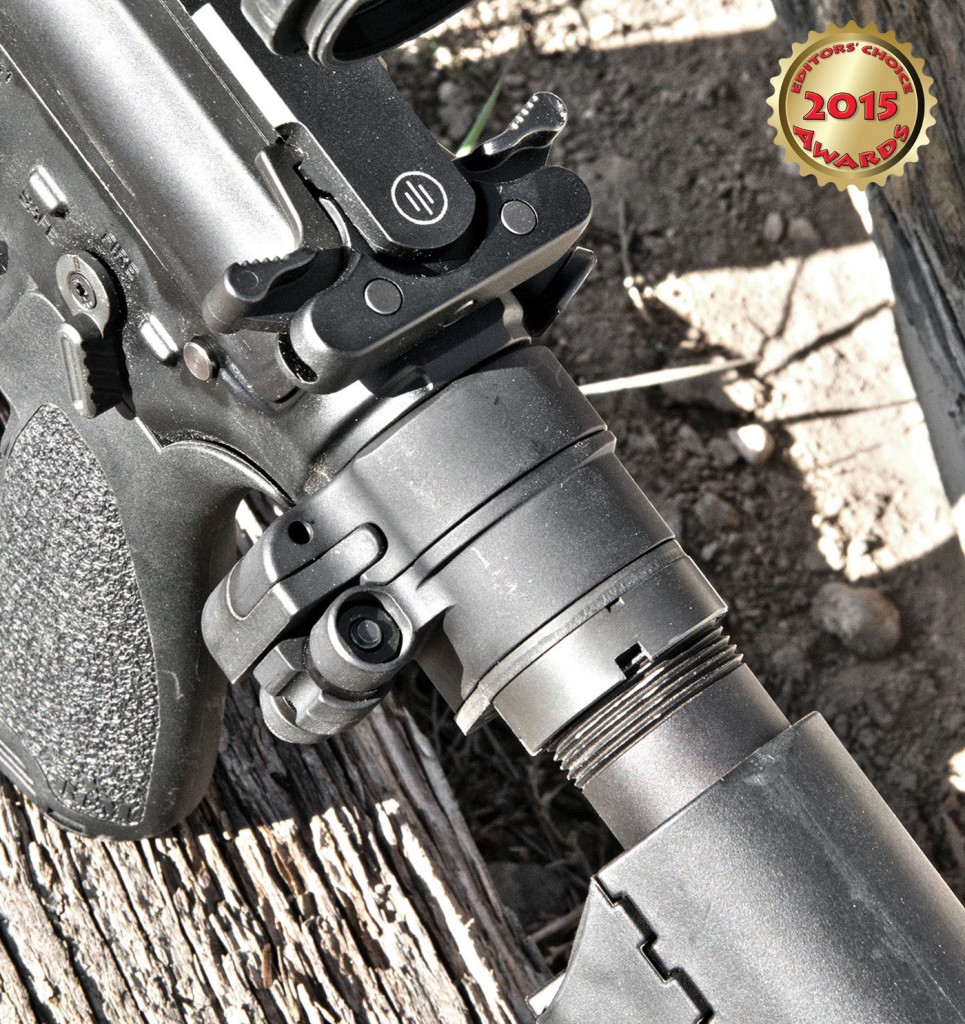 Once installed collapsing the stock is done by pushing the release and sweeping the stock (or pistol brace) to the side. When it comes time to fire, simply swing the stock back into place until you hear it click, then your good to go.
Our testing was done on a pistol configured 5.56 NATO AR. The folding adapter adds 1.3 inches to the length of pull when extended . . . perfect for getting a great cheek weld on a pistol. When folded,  most pistol-length carbines will handily fit in a messenger bag.
After hundreds of rounds down range with the LAW Tactical Folding Stock Adapter we've found the GEN3 upgrades make this the most reliable version yet. Pricing was not available at press time. See it at your local retailer, or contact Law Tactical, LLC; Tel.: (267) 209-0529; Web: www.lawtactical.com