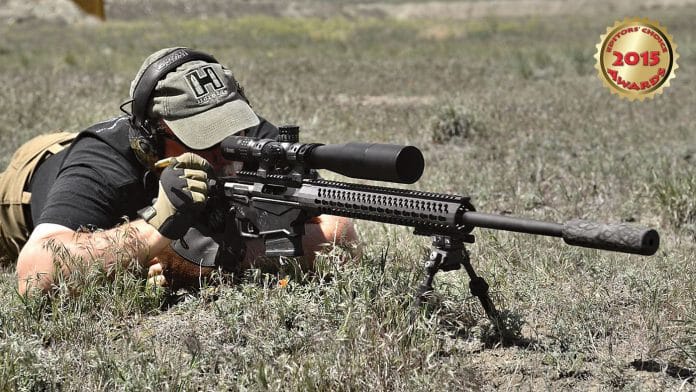 By David Bahde
---
Ruger's new Precision Rifle hit the market with a bang and to great acclaim. Looking a lot like a bolt-action AR, all but the most ardent detractors have admitted there is something there. When the worst complaint is it "only" shoots sub 1/2 MOA with consistency" you must have done something right. Having fielded "sniper rifles" lucky to hold an inch for years, this rifle is what precision should be. The only people left complaining are those trying to justify the $5,000 sniper rifle they bought, or are trying to sell it.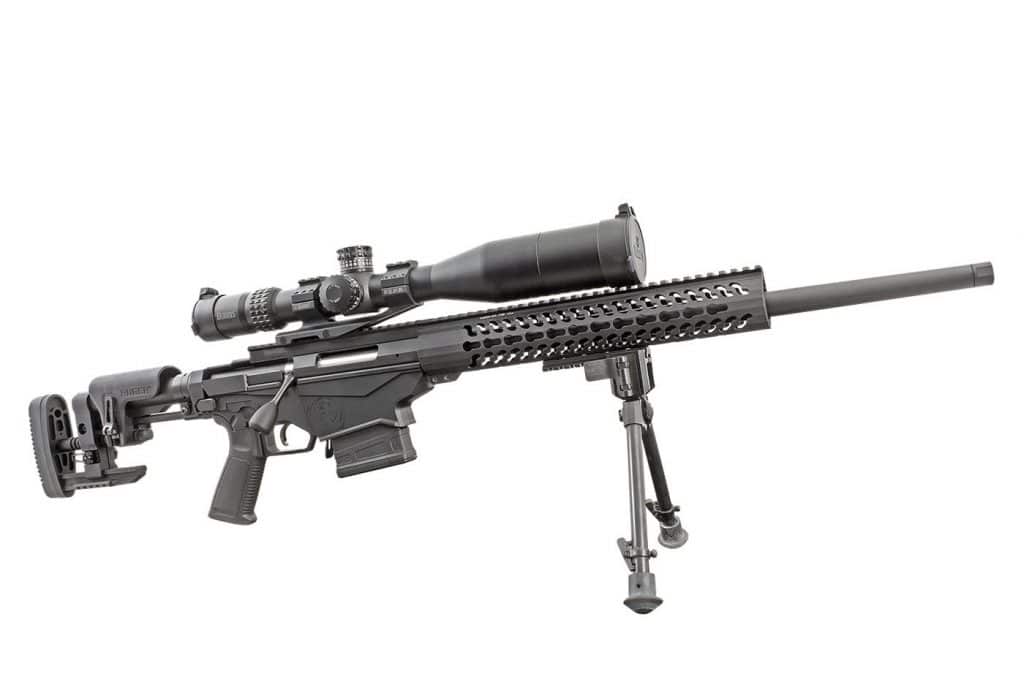 Every company has their staunch supporters and vehement detractors, and Ruger is no exception. Short of jumping out of the box and shooting ten shots into .10 inches at 100 yards (on video) some will never admit the rifle works. For most, and where common sense and honesty prevail, the Ruger is just one heck of a rifle. Chambered in 6.5 Creedmoor it does as well as any factory precision rifle. Outclassing anything in its price range, the RPR can hold its own against rifles costing three times as much or more. Ruger did its homework on this rifle and greatly upped the ante for box-stock precision rifles. Plus, it's legal for sale in all 50 states.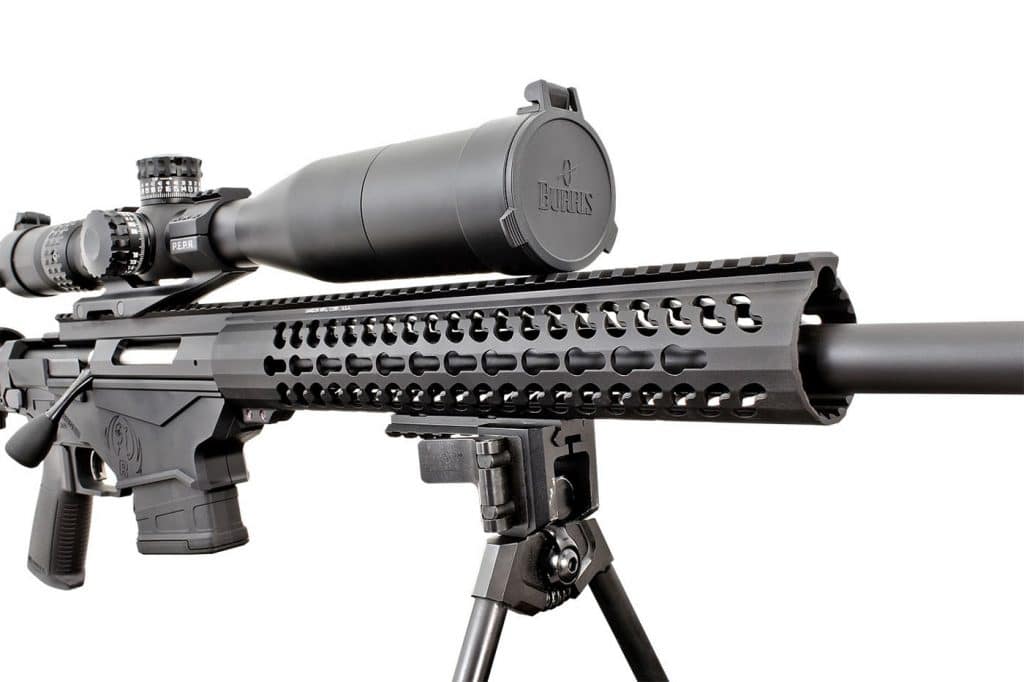 Ruger Precision Rifle in 6.5 Creedmoor
Our evaluation rifle was the Precision Rifle chambered in 6.5 Creedmoor. Ruger starts with their proven American Rifle 70-degree, three-lug bolt, building an "upper" receiver around it. Using an oversized bolt knob, both are CNC machined from pre-hardened 4140 CM steel. The 7075-T6 lower accepts SR25 or AICS magazines without any alteration or modification.
Extending straight back to a folding mechanism using a standard AR carbine buffer tube Ruger's stock adjusts easily for length of pull and comb height. Your favorite AR pistol grip or stock can be swapped out. The extended 45-degree safety can be reversed and mimics AR placement. Ruger's Marksman Adjustable trigger offers a crisp release and adjustable pull weight from 2.25 to 5.0 pounds using a wrench stored in the bolt shroud. Scope rails in 20 or 0 MOA are attached using 8-40 screws, with room for longer scopes.
Barrels are cold hammer forged 4140 CM, medium taper with 5R rifling. Match chambers are built to minimum headspace and centered to bore. Barrels chambered in 6.5 Creedmoor are 24 inches long using a 1:8" twist rate. A 20-inch, 1:10" twist barrel is used for the .308 Win. chambering, and the .243 Win. version uses a 26-inch barrel rifled at a 1:7.7" twist. All muzzles are threaded 5/8 x 24, with a thread protector provided. Barrels can be removed (by a competent gunsmith) using standard AR tools. It comes with a Samson Evolution KeyMod hand guard, but will support most AR-15 (5.56 NATO) hand guards. The Ruger MSR Precision Stock is adjustable for length of pull and features a left-folding hinge, QD sling attachment points, bottom Picatinny rail and soft rubber butt pad.