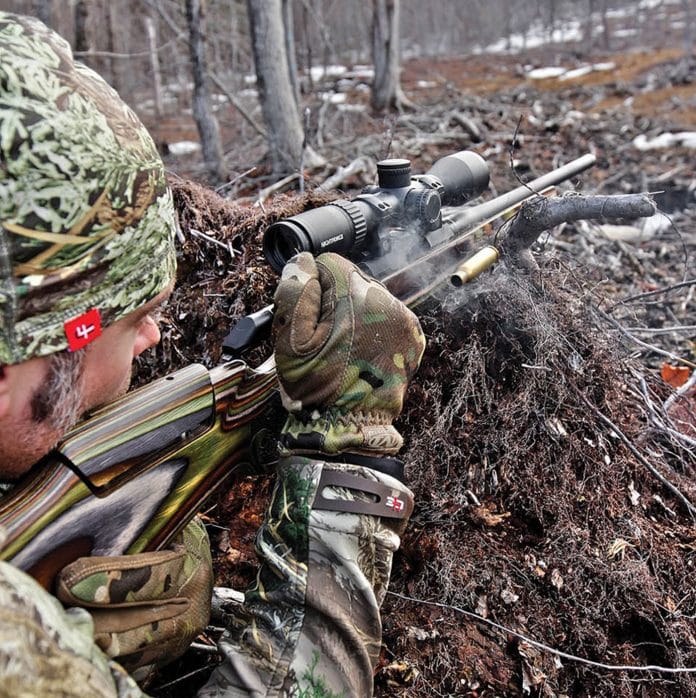 Adding precision, recoil mitigation, rigitidy and adjustability all in one shot to our Ruger American Ranch Rifle.

I wanted to get a reliable, accurate, lightweight and inexpensive bolt-action rifle with a good trigger for predator hunting, and decided on the Ruger American Rifle Ranch model chambered in .308 Win. ($529). When it arrived I mounted my chosen optic—a Nightforce SHV 3-10×42 in a set of Nightforce Xtreme Duty 30mm Ultralight rings—on the included Picatinny top rail and headed for the range. The rifle filled the bill on all accounts, except for one: I did not care for the synthetic stock. It didn't fit me well—the length of pull was OK, but I had to lift my cheek off the comb to center my eye in the scope's objective lens. It also had a cheap-looking appearance—no big surprise in a price-point rifle—and it flexed perceptible on every shot. Bottom line, while I liked the rifle, the factory stock was not up to my standards, so I opted to toss it in favor of a custom laminated hardwood stock from Boyd's Gunstocks.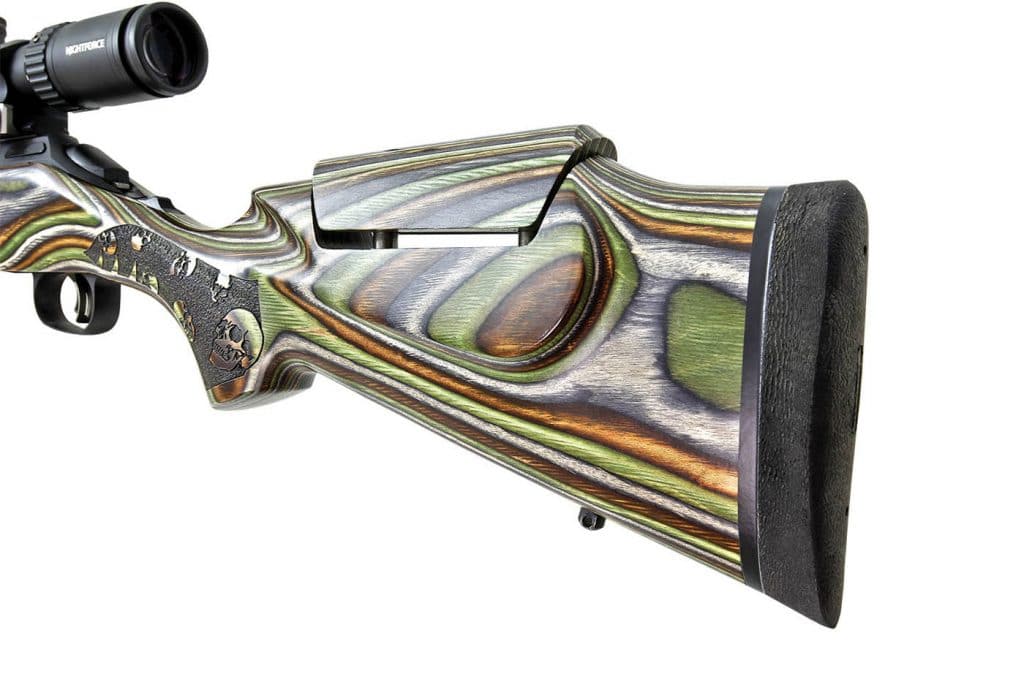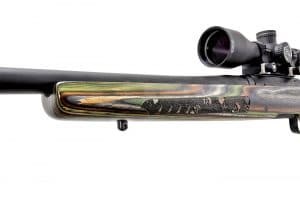 I went onto the Boyd's website (www.boydsgunstocks.com) and couldn't believe how easy it was to configure a custom stock with everything I wanted and nothing I didn't. Here's how it works.
Starting with the "Find A Stock" panel in the upper left-hand corner of the Boyd's homepage, you enter the make and model of your rifle. The next step is to chose a stock shape from among the four choices for the Ruger American Rifle Ranch (Boyds doesn't list the Ranch model, but they do the Predator, which is identical save for a longer barrel)—Classic, Heritage, Platinum and Prairie Hunter in either right- or left-handed models. I chose a right-handed Prairie Hunter with finish.
Clicking on the "GO" button takes you to a page showing laminated stocks in Forest Camo, Nutmeg and Pepper finish colors (all $144), and a fourth option that lets you "Customize Your Own Stock." I clicked on that one because I wanted to see what the options were, including length of pull and comb height.

The first option screen was for "Custom Wood," where I was presented with 19 choices in laminated and solid wood, ranging in price from zero for Forest Camo, Nutmeg and Pepper laminates, to $15 for other laminate colors, to $35 for standard-grade solid walnut, to $218.29 for Circassian XX-grade solid walnut. I liked both the look and the price of the Forest Camo laminate, so that's what I chose.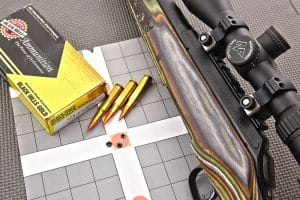 The next option list was "Custom Finish." The three choices were unfinished ($10), high-gloss finish ($25) or standard satin finish ($0). Again, I went for the zero-cost option.
"Custom Length of Pull" was the next option list, where nine choices ranging from 12-3/4" to 14-3/4" were offered. All except the one I wanted were priced at $24.95. My preferred rifle LOP is 13-3/4" (I like to get right into the scope), and that was Boyd's standard LOP offered at no additional cost.
Moving on to "Custom Pad" I started spending some extra bucks. For my money, you can't buy a better recoil pad than a Pachmayr Decelerator. I have them on all my rifles and shotguns, and wouldn't consider anything else. Boyd's offered a 1-inch thick, black Decelerator pad installed for only $30—about what you'd pay for the pad alone in a gun shop.