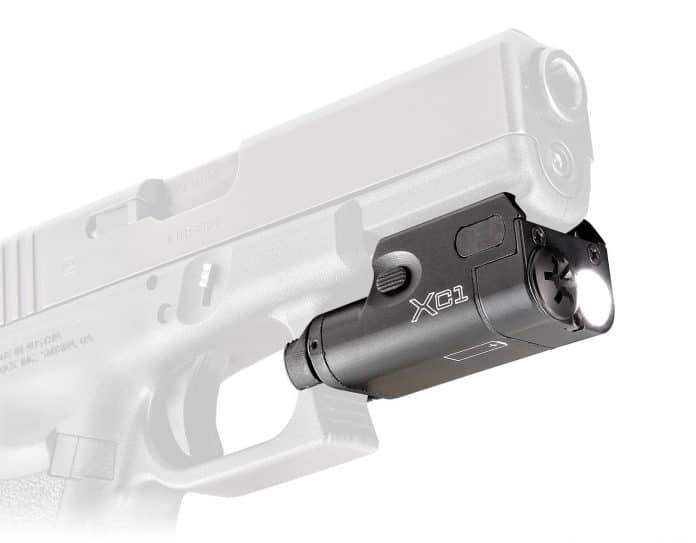 The new XC-1 Ultra-Compact LED pistol light from Surefire ($299) is a super-small and eminently-rugged source of illumination for any rail-equipped pistol (or rifle) that could be used at night. The XC1 defines a new class of small, lightweight and powerful weapon light's, and in a concealed-carry-pistol application, will ride virtually unnoticed when inside the waistband.
Night sights are only useful in low light conditions where you can see your target. In the dark, all you can see is your sights. If you can't see your target, you're not going to hit it. That's why you need a source of white light illumination, preferably a weapon-mounted unit that you don't have to fumble to find or dedicate a hand to deploy. If it's a big, bulky weaponlight, chances are that it won't find a home on your concealed-carry handgun.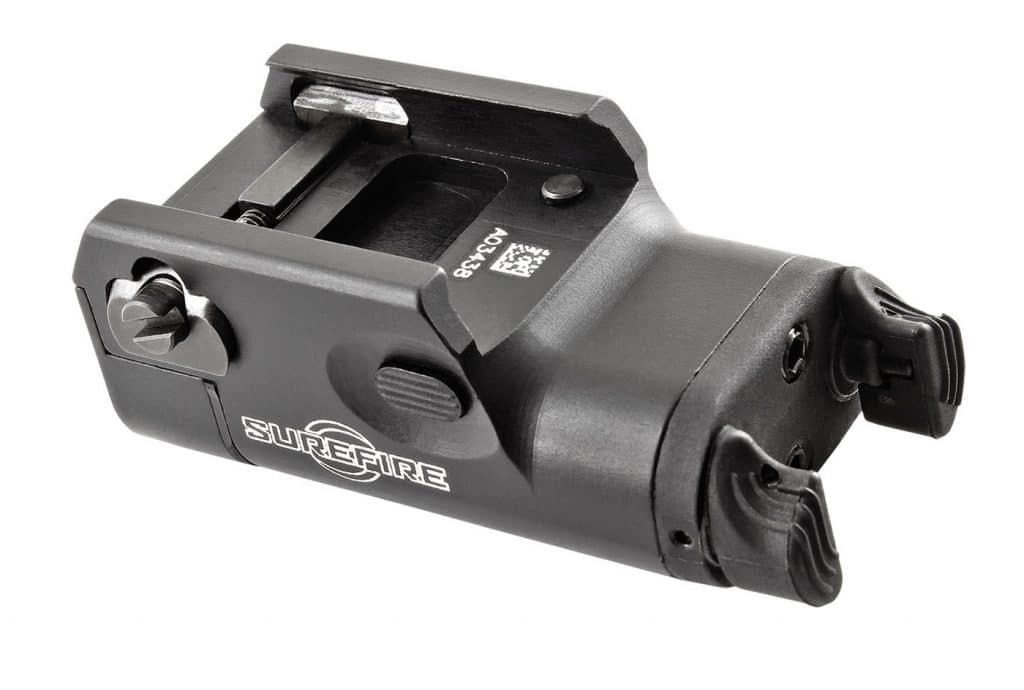 The Surefire XC-1 fits those requirements to a T, and it's also small, low-profile and lightweight. Machined from aero-space grade aluminum, and powered by one AAA battery (included, runtime 1.5 hours), it measures only 2.375" long by 1.10" wide, and projects down from the rail only 0.75". "Loaded weight" (with battery) is only 1.60 oz. It has a constant-on function, plus left- or right-side mounted momentary switches at the rear, making it truly ambidextrous.
It features a high-performance, 200-lumen MaxVision LED beam with a special multifaceted reflector that produces an evenly distributed pattern—with no bright center—for maintaining situational awareness and identifying threats at close range. Contact Surefire, LLC; Tel.: (800) 828-8809: Web: www.surefire.com