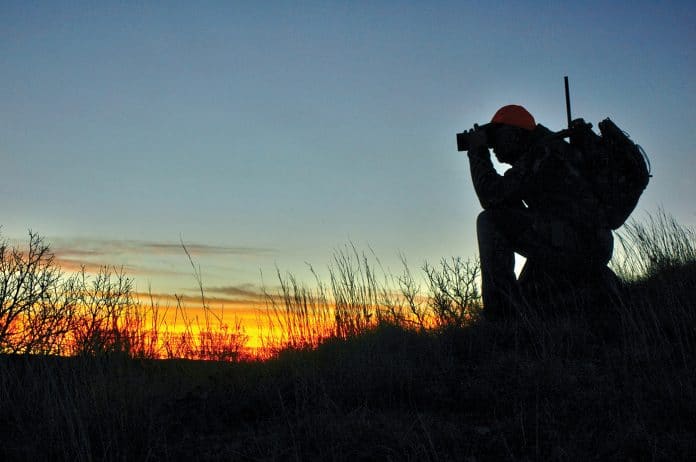 You'll want this binocular on your next hunt! Skeptical? Take it in hand! Better yet, see how it's made!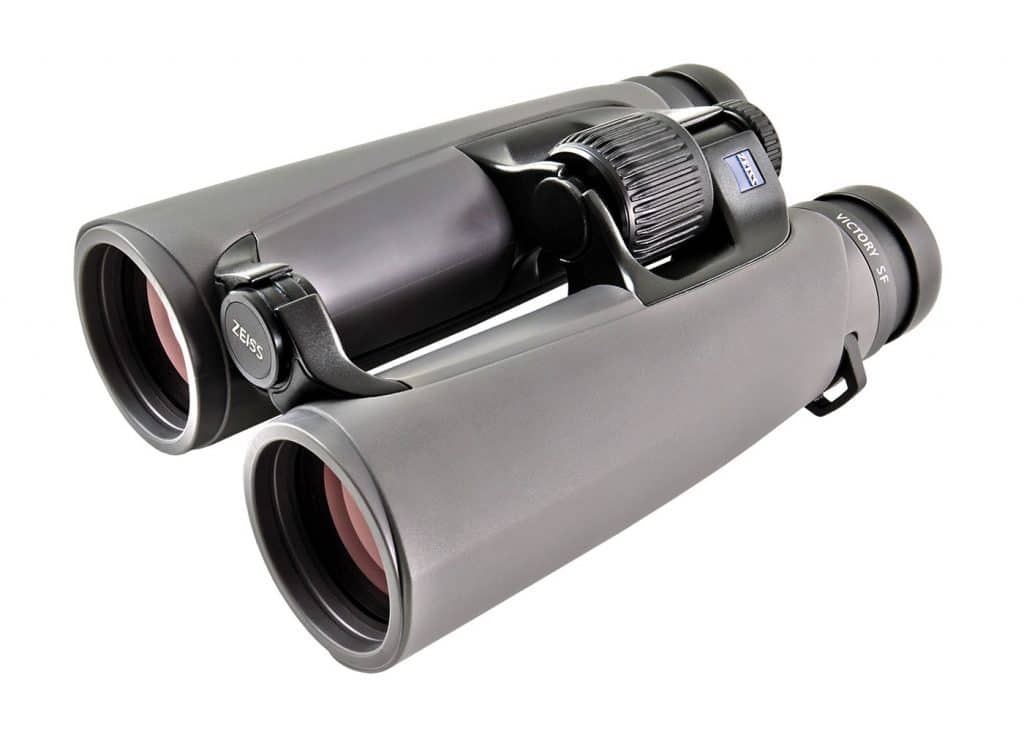 Like French wines and Italian sports cars, German optics are legend. A visit to the Zeiss factory in Wetzlar, Germany shows why discriminating hunters and birding enthusiasts stay loyal to this brand.
"Zeiss is a four-billion-dollar company," explained CEO Richard Schmidt during my last tour. "It comprises six divisions: semiconductors, industrial metrology (measuring devices), microscopy, medical devices, vision care and consumer optics." Verily, riflescopes and binoculars account for a modest share of Zeiss revenue. Fifty million people a year buy eye glasses of Zeiss lineage. The company is renowned for its contributions to medicine, and semiconductors with tolerances 4,000 times finer than hair diameter.
Zeiss famously uses Schott optical glass. "But other suppliers meet our specs too," said Product Manager Dr. Gerald Dobler. "Glass is type-specific. Zeiss excels in lens preparation and assembly, with .0001 mm tolerances in lens curvature and finish. Mechanical devices can't measure that. We use lasers."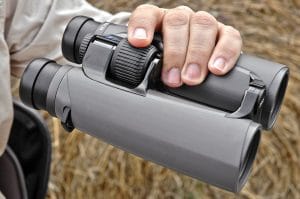 Dobler handed me the newest Victory binocular. "This is the SF, or Smart Focus. It was inspired by birders." He anticipated my question: How could the SF trump the Victory HT (High Transmission) as a hunting glass? "Physics forces optical trade-offs. But my design team was ambitious. We chased better resolution, a wider field of view with high light transmission and fast focus. We tried to trim weight and improve balance." Final objective: low price. I must have looked skeptical. Dobler took me afield to demonstrate.
This roof-prism bino is of open-bridge design, which helps you maintain control. There's nothing to keep your fingers from curling around one barrel. Three attachment points—front, rear and center—help the SF maintain collimation when the bino is dropped or banged against rocks. A shock-absorbing jacket affords more protection. The focus wheel is located near the SF's balance point, closer to center, fore and aft, than on most binoculars. Use your middle or index finger. You get full focal range (5 feet to infinity) in just 1.8 revolutions, compared to 2.2 for other Zeiss binos.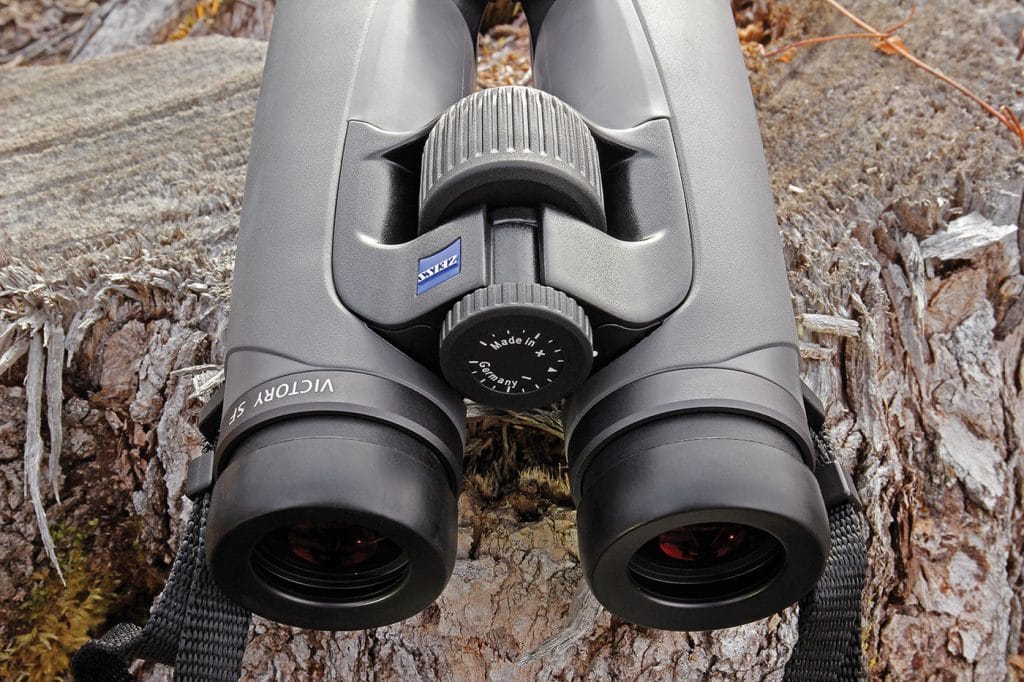 Like the HT, the Smart Focus has two types of fluorite glass. Eye relief is a comfortable 18mm. The 8×42 SF's field of 444 feet at 1,000 yards (360 feet for the 10×42) delivers a near-panoramic view. As increasing field can impair edge resolution, Zeiss added a field flattener in front of the ocular assembly, hiking weight a little (to a manageable 27.5 ounces). But Dobler's team came up with an innovative prism design that makes the binocular feel lighter. Instead of the Abbe-Konig prisms used in the HT, the SF has Schmidt-Pechan prisms, shifting balance rearward. This design trims front lens weight by 35 percent! Sure, the SF's seven-lens ocular system is heavier; but I didn't notice that as much as I did the lack of forward tilt. This binocular is easy to use one-handed. It makes glassing almost as natural as a quick glance with your naked eye. You'll use the SF often, and see more game.