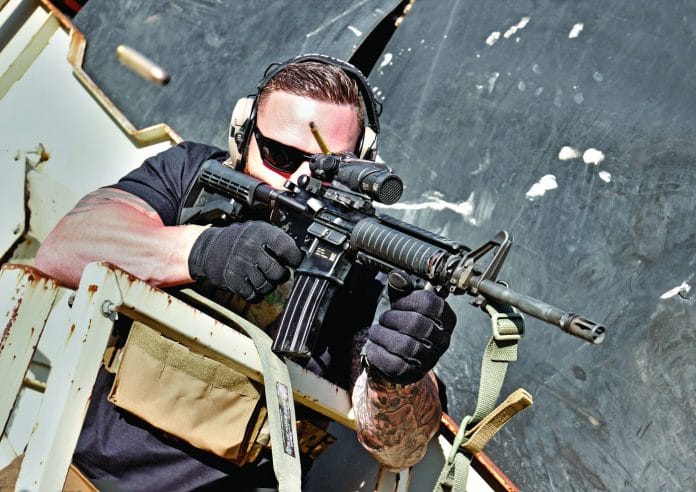 The real deal (minus a couple details)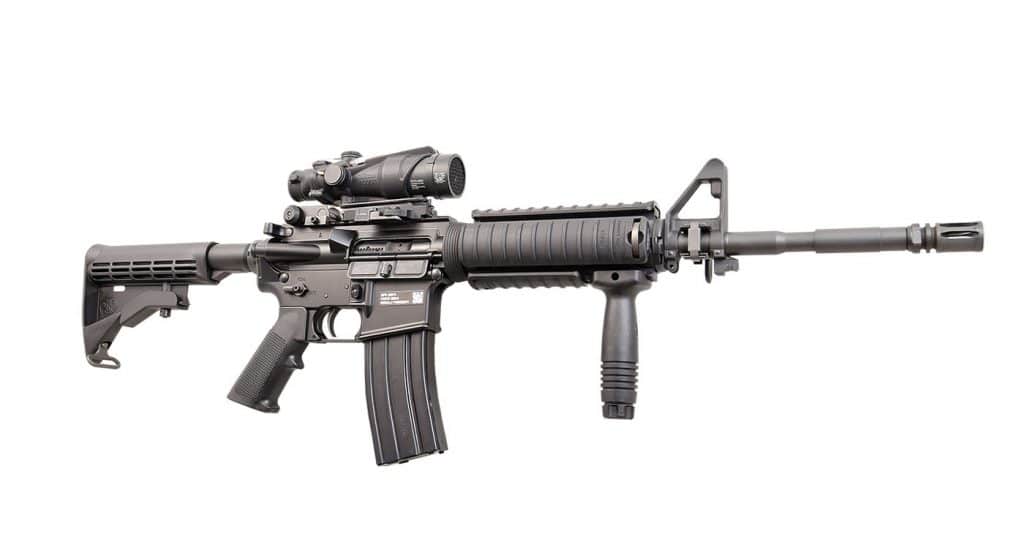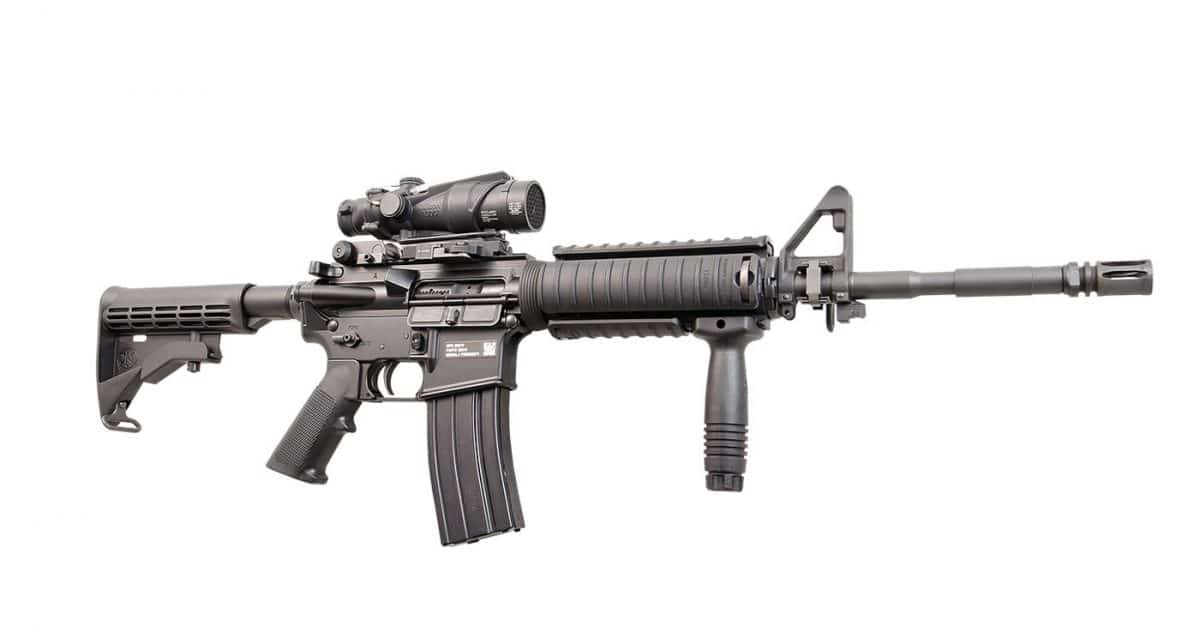 Like many weapons enthusiasts, I am fond of historic military firearms. Among those I am proud to own is a genuine 1943 Springfield .30-06 M1 Garand. It sits prominently displayed on a plaque above the window in my office/man-cave, the gift of my very supportive and generous family upon retirement from the U. S. Marine Corps. The Garand, like its older cousin the Springfield M1903, are enduring symbols of the fighting prowess, dedication and sacrifice of at least two generations of combat soldiers and Marines during conflicts from World War II to the Korean War and beyond. Since the glory days of the Garand, American fighting men (and women) have utilized only two other primary infantry rifles, the M14 and the M16/M4. The M14, while a fine platform which has served all the way into the current War on Terror, has been largely superseded by other more modern semi-auto systems. The M16M4 in 5.56×45 NATO, on the other hand, continues to serve in various configurations as it has since its introduction over 50 years ago. The type most commonly seen now is the M4 Carbine, which if not yet ubiquitous is something very close to it, having found a dedicated following throughout the armed services, as well as law enforcement agencies and civilians across the country.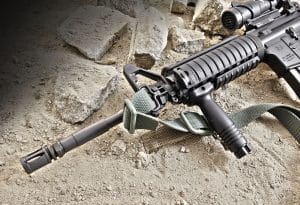 FN America, the U.S. division of the famous Fabrique National Herstal, has been manufacturing the M16/M4, along with another famous maker, in support of military demands for many years. It recently introduced civilian-legal AR-15s in several configurations and is now offering near-replica M16 rifles and M4 carbines as part of its Military Collector Series (both $1,749).
Every weapon has a pedigree, and the M4 carbine is no exception. There are a very limited number of military firearms out there that can boast a service record extending five plus decades and counting. Many are or have been made by FN. The current M4 is the product of evolving needs that have emerged from conflicts since Vietnam and into the current wars against radical Islamic fundamentalist nut-jobs and other murdering scumbags around the world.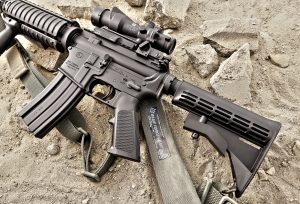 To list all the changes and configurations that have been done to the M16/M4 since the 1960s would take much more time and space than we have here to do it justice. Suffice it to say that at this point the military has largely transitioned from the 20-inch, rifle-length M16A1, A2 and A4 configurations toward the carbine length, 14.5-inch barreled M4 for general use. In fact, in late 2015 the Marines began redistributing M4s as their primary infantry rifle, while assigning the still very capable M16A4s to service troops. Priorities change. With most ground troops now riding in MRAPs or IED resistant vehicles, and having to do everything from patrols in the mountains to cordon-and-knocks in the confines of a village or city, the longer, fixed-stock M16 A2/A4 was fairly unwieldy. While the longer barrels and gas systems will usually win out in the range, accuracy and reliability departments, the M4 will win for weight, versatility and handiness, especially in tight quarters. For those engagements inside 300 meters, which is where most infantry gunfights take place, the M4 carbine works fine. For engagements outside 300 meters, we have DMRs, IARs, machine guns, mortars and air support, among other things, with which to bring coordinated mayhem upon the enemy. The M4 is thus a popular weapon system among most troops, for good reason. It does not, however, mean it has not had its share of controversy. It has often been accused of less-than-stellar reliability under combat conditions, with its shorter barrel and gas system sometimes negatively influencing the accuracy and lethality desired at distance on mainly skinny, hairy, unarmored targets. Feedback and studies now abound. Some of the M4's reputation is based on truth, some on issue ammunition and some on anecdotal "Lance Corporal folklore".