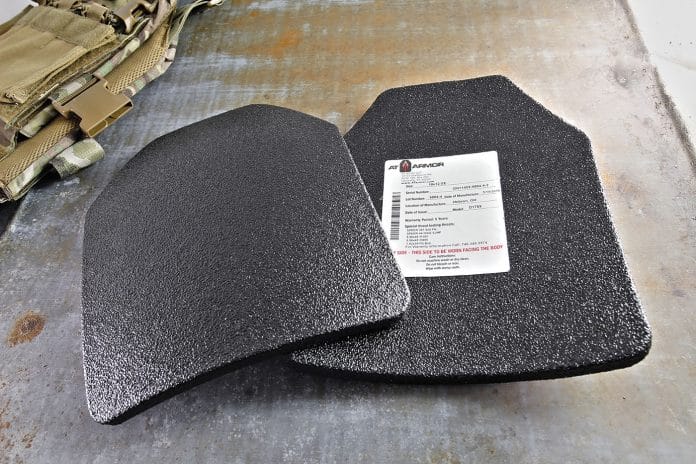 Leading the way in advanced, anatomically-correct and lightweight body armor
Armed, domestic threats have increased in intensity as well as complexity, and one look at the news is all it takes to see the danger our law enforcement officers and citizens face. So how do first responders and responsible citizens protect themselves against an evolving threat? For many the answer is body armor. Body armor comes in a number of types, each having its pros and cons, in cost, weight and thickness. AT Armor has developed a poly monolithic ballistic ceramic blend that specifically address the latter two issues.
The Ceramic Poly Monolithic Blend Advantage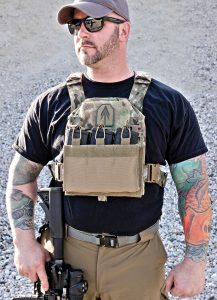 Ceramic plates fracture when hit, and this fracturing both slows down and grinds down a bullet. The end result is that the bullet in having to make thousands of small fractures is slowed, stopped and ground down to sand simultaneously. The other huge advantage of ceramic plates is they are lightweight. Really lightweight, in fact, compared to their steel counterparts. AT Armor plates weigh as little as 4 pounds each, in contrast to steel plates that often weigh in the 8- to 9-pound range. The difference in body fatigue is drastic, making ceramic the preferred choice for sustained operations.
Poly monolithic materials allow the plates to be thinner and reinforced to stop many armor piercing threats. The reduced thickness can be as great as 0.4 inches, so when looking at two plates that's up to 0.8 inches of additional clearance when fully kitted up. If you ever need to use these plates in a confined area you'll most certainly appreciate the slimming effect.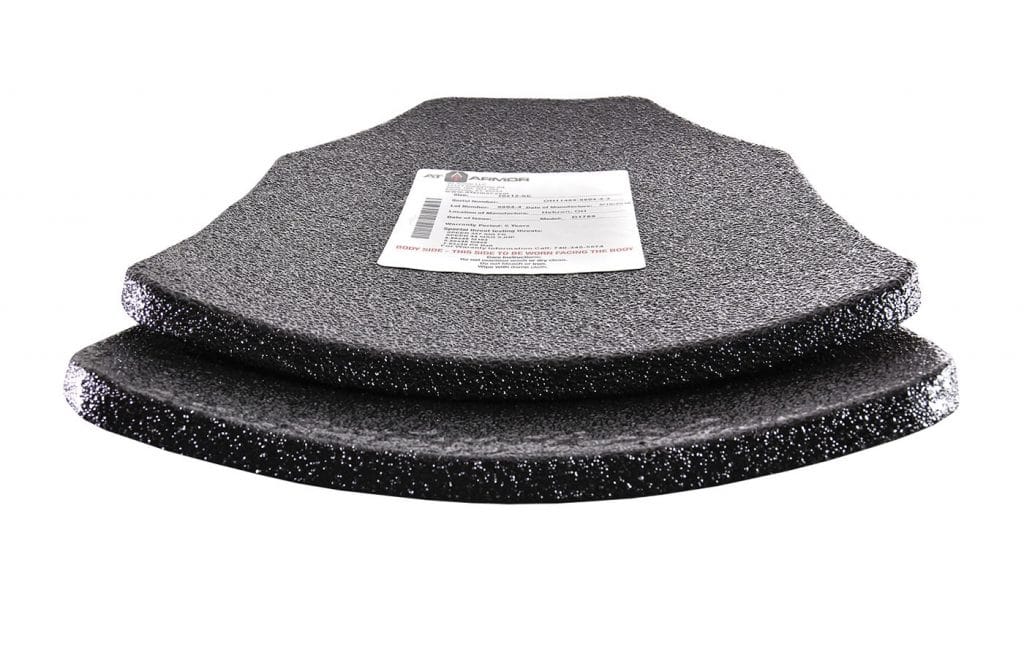 By combining the materials AT Armor is also able to make multi-hit capable plates. Since ceramic plates fracture and break down they are often not multi-hit rated. Also, they are vulnerable to fast, hardened steel projectiles that are considered armor piercing. Hybrid  S.T.O.P-BZ (Special Threat Optimized Plates) are both stand alone, requiring no soft body armor backers and rated to stop 7.62×39 API rounds, further saving weight and bulk as well as offering superior protection.
Comfort Squared
All plates will reduce your movement ability, add weight and increase body bulk, and like the armor of old when knights had to look at the advantages of movement verses protection, it's still an equation in play today. AT Armor took the principles of body form and movement into consideration creating a superior solution that merges agility with protection. The answer? AT Armor plates integrate an advanced dual-curve design. Many plates have a single curve to wrap around your chest cavity left to right—which keeps the plates closer to your body—but AT adds a second curve from throat-to-diaphragm. By having this additional curve the plate lays even closer to your body than a single-curve plate, and removes the typical shelf that protrudes near your throat.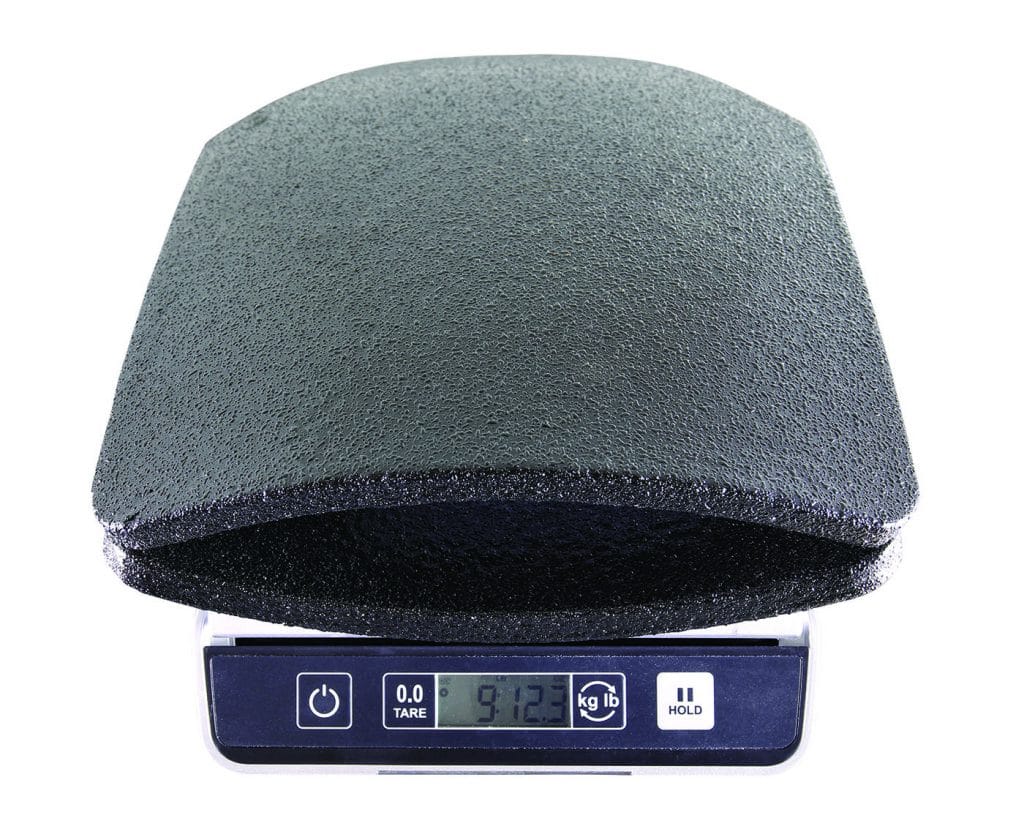 The Bottom Line
AT Armor offers some of the most advanced body-armor features available to the American public, law enforcement and military contractors. While not inexpensive, they are a lot less expensive than the cost of a funeral. Like insurance, armor plates are one of those things you may regret spending money on . . . right up until the day comes that you need them. STOP Plates start at $429.95 per plate and BZ plates start at $879.95 per plate. For more information, contact AT Armor, Dept. OT; E-mail: [email protected]; Web: www.store.atarmor.com