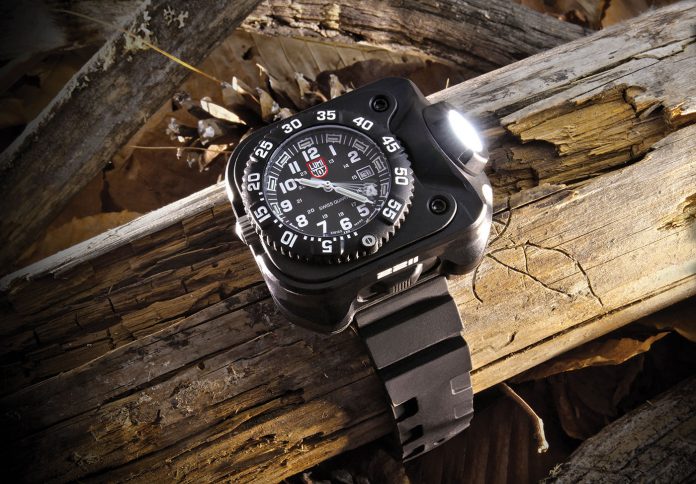 Always ready, always hands-free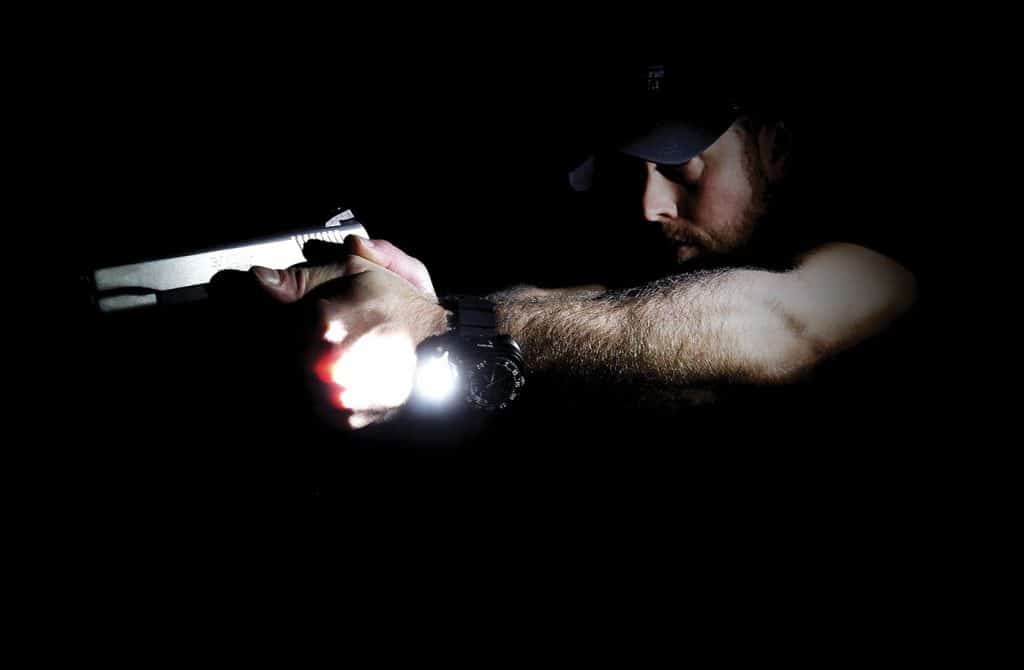 The new  2211 Luminox Wrist Light from Sure Fire ($649) is a super-rugged Luminox wrist watch built around a high-performance variable output LED light. The 2211 was developed with the input of law enforcement officers and features brilliant, 300-lumen light output that automatically aligns with your pistol when using a standard two-handed grip. The LED's broad, room-filling white light effectively illuminates threats at close to medium ranges (or light the way to your hunting spot ans help you set up your treestand in the wee hours of the morning) and it's always ready and completely hands free.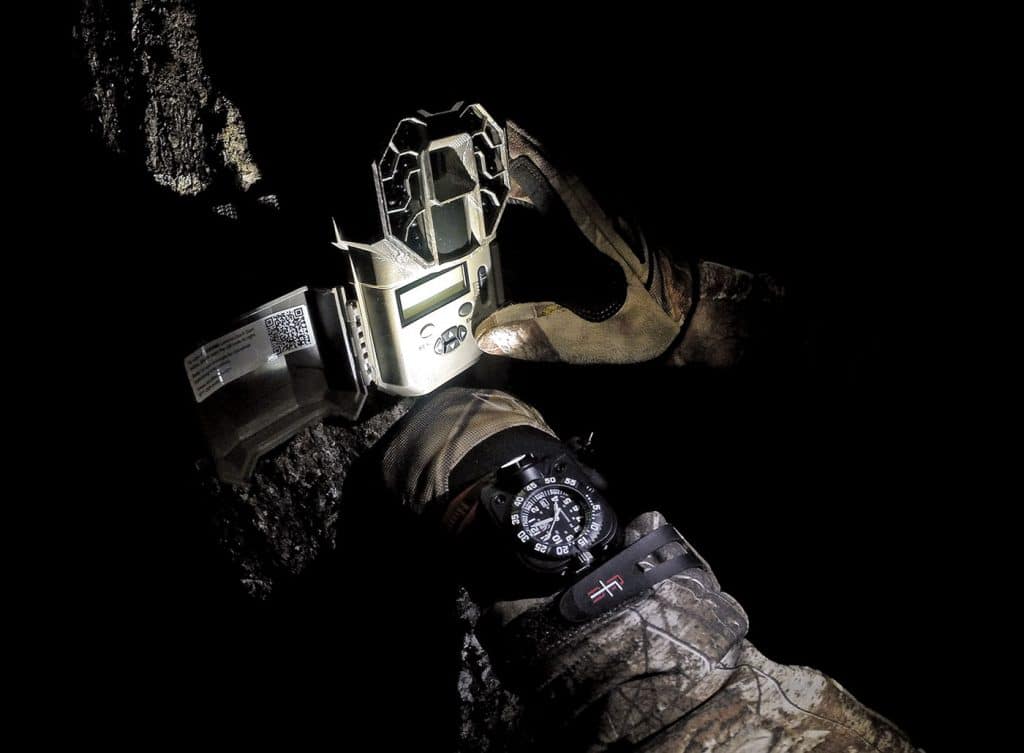 The variable output LED is operated by ambidextrous switches—one for righties, one for lefties—and a single push of either side-mounted switch activates the light at its full 300-lumen output. The intensity can be reduced to either 60 lumens or 15 lumens for use in a wide range of low-light applications, including close-up work for law enforcement, EMTs and other medical personnel. It is also ideal for industrial use across all trades, since the light is directed where it's needed and permits the use of two hands.
The case is machined from high-strength, lightweight aerospace-grade aluminum with Mil-Spec hard anodizing for extreme durability. Its Swiss-made Luminox timepiece is integrated into a lightweight body that straps securely to your wrist via a durable rubber wristband. Other features include a quartz movement, a unidirectional rotating bezel with timer markings, and self-illuminating tritium hands and markers that glow continuously, for the ultimate in readability in low-light situations. It also boasts a hardened, scratch-resistant mineral crystal, and it's gasket sealed for water resistance.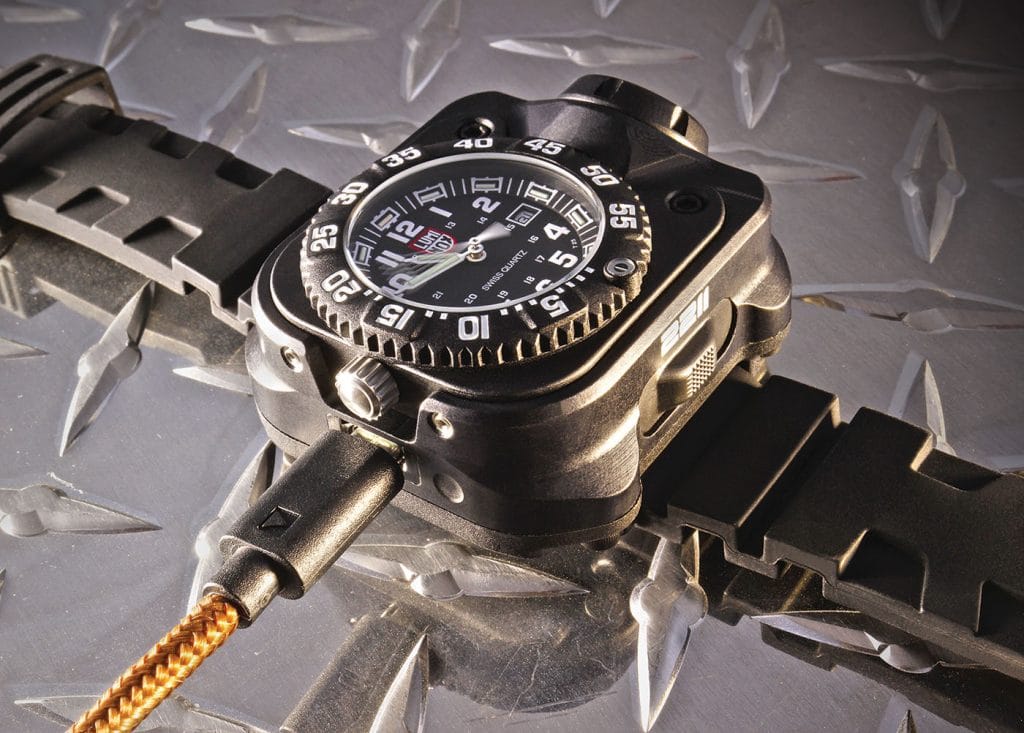 A built-in LED fuel gauge lets you know when to recharge the lithium-ion battery via its built in micro-USB charge port and USB charging cable. It weighs 5 ounces with batteries installed and has a 1-hour runtime at 300 lumens, four hours at 60 lumens and 13 hours at 15 lumens. The integral Luminox watch runs on its own lithium disc watch battery that id unaffected by the USB charger. See the SureFire 2211 Luminox Wrist Light at your outdoor retailer, or for more information contact SureFire, LLC, Dept. OT; Tel.: (800) 828-8809: Web: www.surefire.com