By Mike Dickerson
---
The Webley & Scott Empire rifle combines classic, timeless styling with modern technology and upgraded features
Like many English gun makers, the firm of Webley & Scott has a long and illustrious history. The name conjures up images of aristocrats shooting pheasants with fine boxlock shotguns, British officers dispatching the Crown's enemies with break-top revolvers and young noblemen striding forth with a falling block .577 Nitro Express rifle to slay the vicious beasts of the Dark Continent.

It may then come as a surprise that Webley & Scott hasn't made a centerfire rifle for nearly a century, choosing instead to focus on building shotguns and air rifles, but this year marks the return of the Webley & Scott centerfire rifle. As you might expect, this new rifle, a bolt-action, features classic—even elegant—styling, but its traditional good looks are backed up with a host of modern features.
It is named, appropriately enough, the Empire.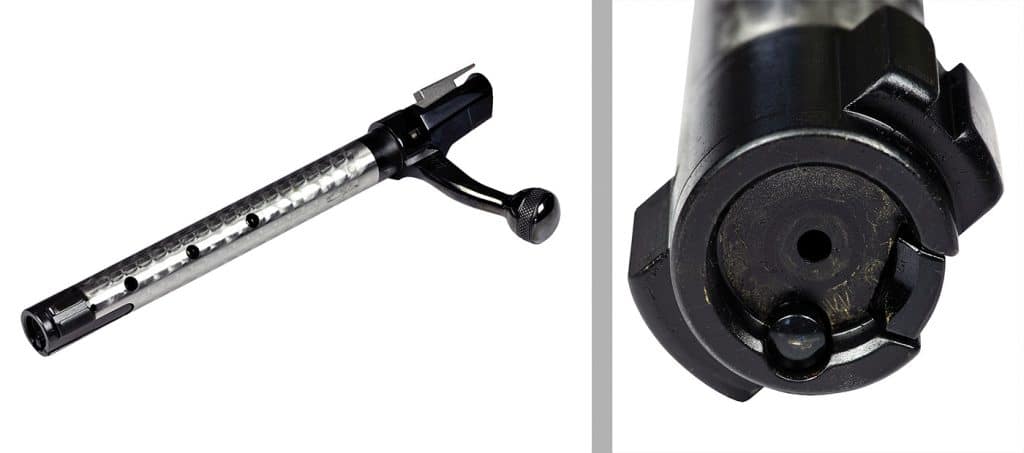 The rifle is not actually made in England, but it does have international origins. Barreled actions are made by Howa in Japan and are imported by Legacy Sports International, the same firm that imports Howa branded rifles. The Empire uses essentially the same action as that used in the Howa 1500 and Weatherby Vanguard rifles, with some distinctive differences, such as a jeweled bolt, knurled bolt handle and squared off, flat-top bolt hood.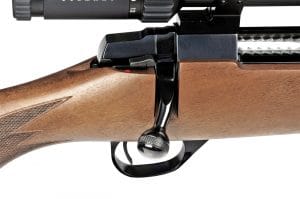 But these aren't the first things you'll notice when unboxing the Empire. What's most likely to catch your eye is a classically styled Italian walnut stock from Minelli, with clean lines, a straight comb, cheek piece and substantial rubber recoil pad. I'd classify the wood as a basic grade, but the stock on our test gun still showed some grain and character.  Checkering on the pistol grip and forend is well executed, and contrasts nicely with the lighter-colored wood of the stock, which is further dressed up with a Weatherby-esque rosewood forend tip and engraved rosewood pistol grip cap.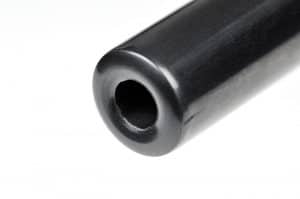 The rifle's hammer-forged barrels are mated to the strong, time-proven Howa actions, which are pillar-bedded in the stock. The barrel on our test gun, chambered in .270 Win., was no pencil-thin tube. It's a No. 2 contour, 22-inch barrel with a 1:10″ rate of twist. The same barrel length and twist rate are used in guns chambered for other calibers in the Empire line, which include .30-06 Springfield, .243 Win., .308 Win. and 7MM-08. Given its robust build, the gun tips the scales at 7.8 lbs. empty with no optics mounted. That's a tad heavy by today's standards and bucks the current trend toward featherweight mountain- rifle designs, but it's light enough to serve just fine as a general-purpose hunting rifle.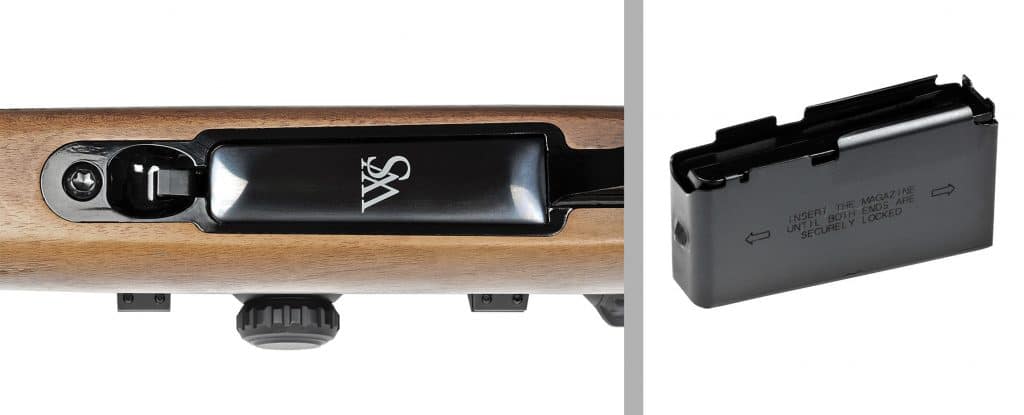 In a departure from classic design, the gun has a detachable 5-round, flush-fit metal magazine. Happily, the magazine release button rides in a recessed well just forward of the magazine to minimize chances of accidentally tripping the magazine release. The magazine locks into place solidly and drops freely when the release is pressed.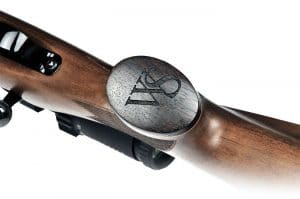 The rifle is also available as a package with a Nikko Stirling Panamax 3-9X40mm scope, complete with one-piece base and rings. To help squeeze maximum accuracy from the gun in testing, I mounted a Steiner GS3 4-20×50 scope. With its clear glass and high magnification, this 30mm scope has quickly become one of my favorites for testing rifles from the bench. It features Steiner's S7 reticle, a second focal plane design with hash marks to account for bullet drop out to 700 yards and wind drift lines for 5 to 10 mph crosswind. Parallax is adjustable from 164 feet to infinity.