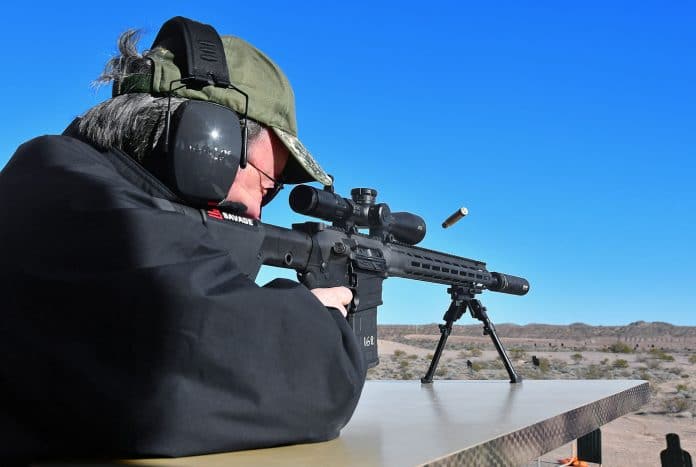 By Mike Dickerson
---
Savage hits the black-rifle market running with four highly optioned AR models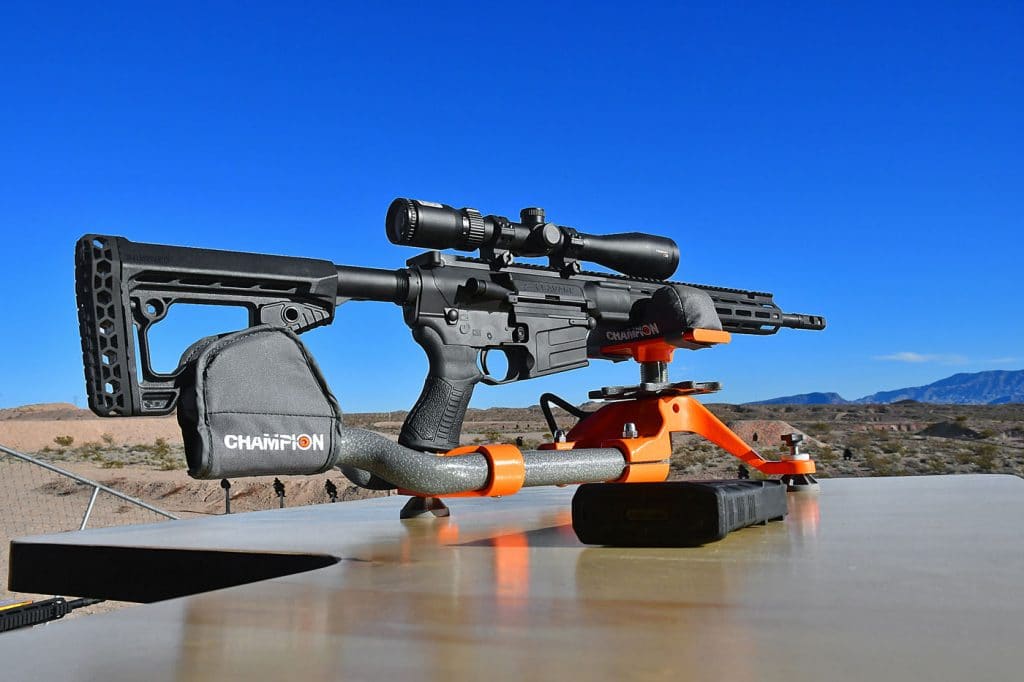 It's one thing when a startup announces that it's bringing the latest, greatest AR rifle to an already crowded market, eliciting yawns and gloomy musings about the newcomer's prospects.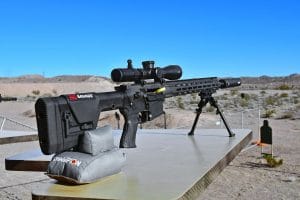 It's quite another when Savage Arms, a gun maker with a reputation for building highly accurate turn-bolt rifles, leaps into the AR market with the backing of its powerful parent company, Vista Outdoors.
Savage calls its new line of AR-10 and AR-15 guns "MSRs," for Modern Savage Rifles, co-opting the acronym for modern sporting rifles. It's more than clever branding. Savage and Vista Outdoors have the wherewithal to muscle their way into the AR market—especially if they can deliver feature-rich rifles at reasonable prices.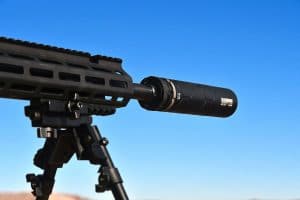 When I got my hands on the guns at Range Day at the 2017 SHOT Show, it was clear that this is precisely what Savage has done with the MSR rifles.  These aren't just plain-Jane ARs. For starters, all four new models (two MSR 15s and two MSR 10s) have button-rifled barrels with 5R rifling, which is easier to clean and less prone to accuracy-robbing fouling. The barrels are protected with a Melonite PQP finish, a thermochemical nitrocarburizing process that produces a finish harder than chrome with a lower coefficient of friction, providing long-lasting wear and corrosion resistance.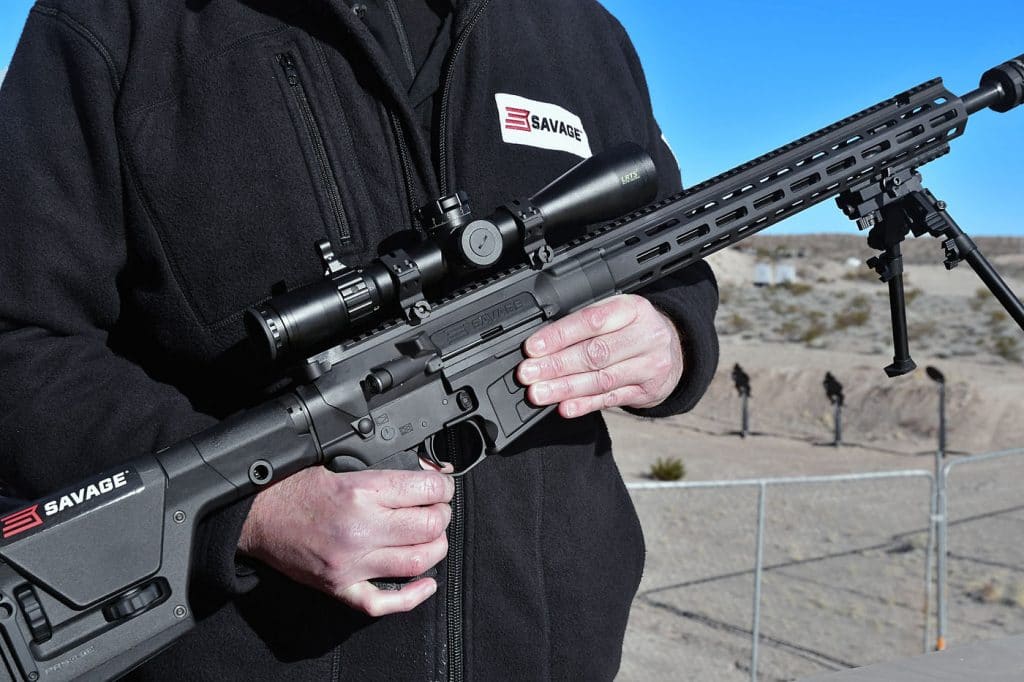 Savage also paid attention to the gas systems used in the rifles to optimize performance. MSR 15 models with 16-inch barrels use a mid-length gas system, versus a carbine-length system, and the gas systems in the MSR 10 models are customized to perform best with the specific barrels used with each model. Triggers vary by model, but are upgraded from those offered on most production AR rifles. Here's a quick rundown of what each model offers:
The MSR 15 Patrol is the most basic rifle in the series. It has Mil-Spec receivers and trigger, and is equipped with a .223 Wylde target chamber. The barrel measures 16-1/8 inches, with a 1:8" twist. It comes with Blackhawk flip-up sights as well as Blackhawk adjustable carbine stock, pistol grip and handguard. MSRP is $852.
The MSR 15 Recon represents a step up from the Patrol rifle. It adds a Blackhawk AR Blaze trigger, custom-forged lower receiver and free-float M-LOK handguard. MSRP is $999.
The somewhat compact MSR 10 Hunter has custom-forged receivers for reduced weight. Chambered in .308 Win., the Hunter has a 16-1/8-inch fluted barrel with a 1:10" twist. It's also available chambered in 6.5 Creedmoor with an 18-inch barrel with 1:8" twist rate. Weight is a hunter-friendly 7.8 pounds. A Blackhawk AR Blaze trigger, free-float M-LOK handguard and Blackhawk furniture complete the package, which has a MSRP of $1,481.

The MSR 10 Long Range rifle is also chambered in 6.5 Creedmoor or .308 Win. It's built on a compact frame and has a non-reciprocating side-charging handle, along with a heavy, fluted 20-inch barrel. Upgrades include a Blackhawk AR Blaze two-stage target trigger and a Magpul PRS Gen3 stock. MSRP is $2,284.
I shot each of the rifles at Range Day. They were all dirty, hot and dry when I got to them, but the rifles didn't seem to care. They performed flawlessly in the limited amount of time I had to play with them. Look for more in-depth testing and coverage in a future issue of On Target. In the meantime, visit your dealer for more information, or contact Savage Arms, Dept. OT; Tel.: (413) 568-7001; Web: www.savagearms.com