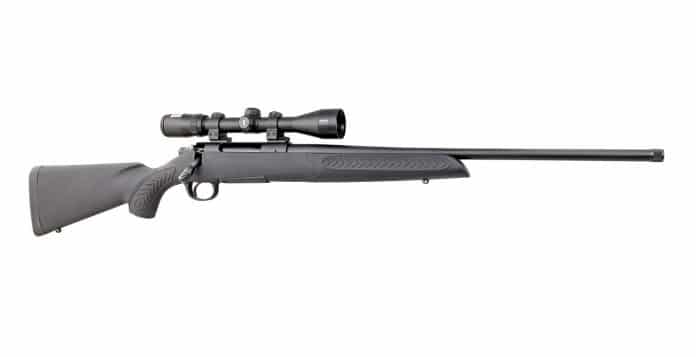 By Mike Dickerson
---
Whether you label them "budget-friendly" or "entry-level," there's no shortage of affordable hunting rifles lining dealer's shelves these days priced below $500. That is both a good and bad thing.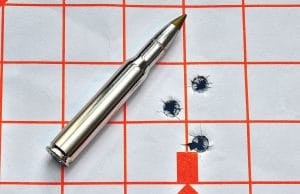 It's good in the sense that gun makers recognize the need to produce affordable rifles for the masses and increase participation in hunting. It's bad, from the perspective of those of us of a certain age, who remember when the Big Three of American hunting rifles—the Winchester Model 70, the Remington 700 and the Ruger 77—once sold for the price of today's economy rifles.
That is no longer the case. The latest incarnations of those flagship models have suggested retail prices of around $1,000, which is simply too expensive for many potential buyers. That's why so many rifle makers now offer economy models such as the Ruger American, Remington 783, Savage Axis, Mossberg Patriot and others.

The newest entry in the race to the bottom, price-wise, is Thompson's Center's new Compass bolt-action rifle ($399).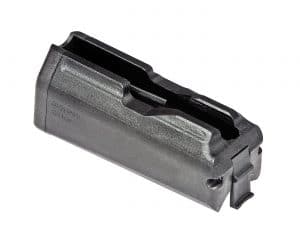 What you get for your money with the Compass—which is available chambered in 204 Ruger, .22-250 Rem., .223 Rem./5.56 NATO, .243 Win., .270 Win.,  7mm-08 Rem., 7mm Rem Mag., .308 Win., .30-06 Springfield and 300 Win. Mag.—is considerably more than you would expect of such an inexpensive rifle. The chrome moly barrel is 5R button-rifled, which has a reputation for delivering good accuracy and being easy to clean. Rate of twist in our .30-06 test rifle, was 1:10", but twist rates vary by caliber. Barrel length is 22 inches (the two magnums have 24-inch barrels, and all metal is blued, except for the silver safety selector and bolt release.
Atop the barrel you'll find Weaver-style bases already installed. Each Compass comes with a factory threaded barrel (and thread protector) for use with suppressors and muzzle brakes. The barrel is free-floated, and aluminum pillar bedding mates the action to the stock. Many synthetic stocks can be crushed by excessive action-screw pressure, so pillar-bedding enhances stability, strength and accuracy.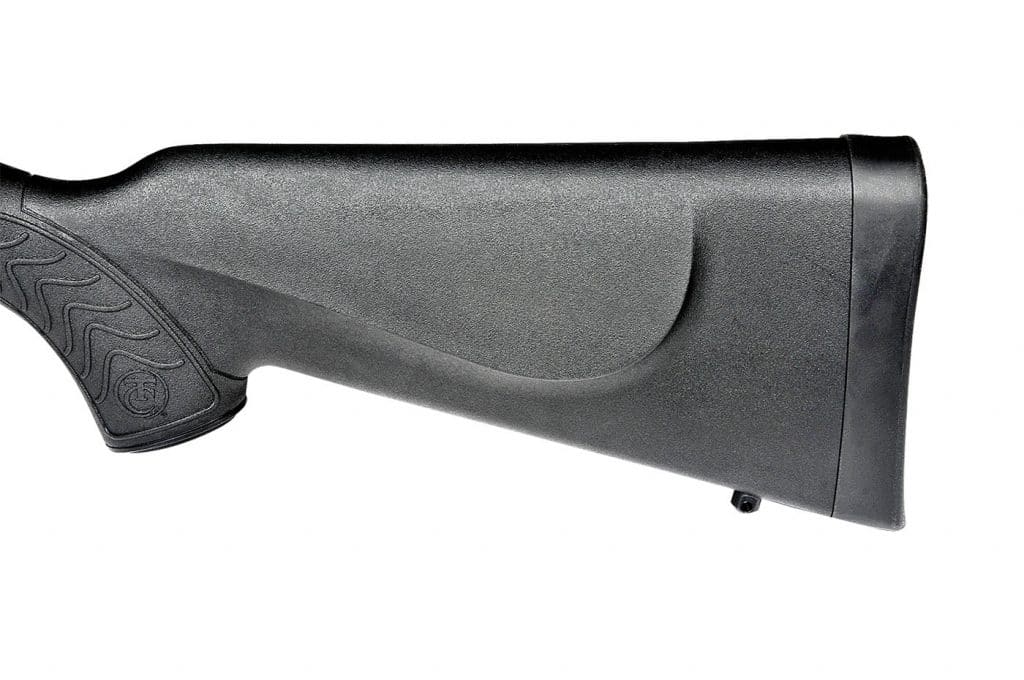 The ergonomics and handling characteristics of the gun are good. It has a slight weight-forward balance in the hands, as you would expect of a rifle with a lightweight synthetic stock, but overall balance is better than with some similarly equipped rifles. Empty weight is 7.25 lbs. for guns in standard calibers and 7.5 lbs. for magnums. Dimensions of the black composite stock's forearm are just right—not too thick, not too thin—and the stock has textured grip panels, a soft rubber recoil pad and sling-swivel studs mounted fore and aft.
The bolt handle has an elongated-barrel shape with grooves for a solid grip. The bolt is a three-lug design, and its 60-degree lift allows you to mount scopes with ample clearance for the bolt handle. Atop the rear of the bolt is a three-position wing safety, which allows you to cycle rounds through the action in the middle position with the safety engaged.