Getting it back to the shop we were excited to put the new takedown feature to use. Disassembly is simple. First make sure it is unloaded. During unloading you might notice how the magazine forcefully ejects, another improvement over its predecessors. After the magazine is out and the chamber is clear the safety must be engaged. Next just press the rear mounted takedown button and the barrel will pivot off of the frame. All that's left is to slide the bolt out and you are ready to clean. Reassembly is as simple as reversing these steps (you can get rid of the paper clip in your range bag now).
I'll close with going back to that first lesson with a brand new shooter. It is bad form to end initial training without covering maintenance and safe storage. Nothing can ruin a new shooters momentum like having a great session and then failing the simple task of reassembly. Advanced shooters should never have a reason to shy away from taking care of their firearms either.
Today we no longer have to make the choice between maintaining your firearm, or maintaining your sanity.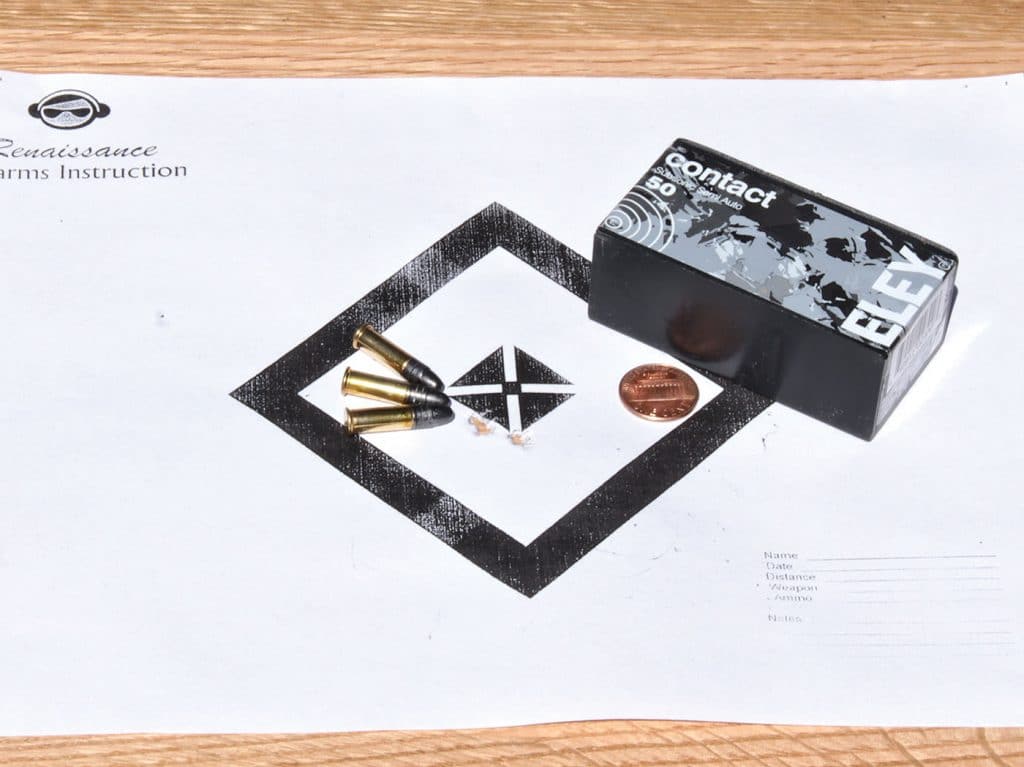 See it at your firearms retailer, or contact Sturm, Ruger & Co. Inc., Dept. OT; Tel.:(336) 949-5200; Web: www.ruger-firearms.com