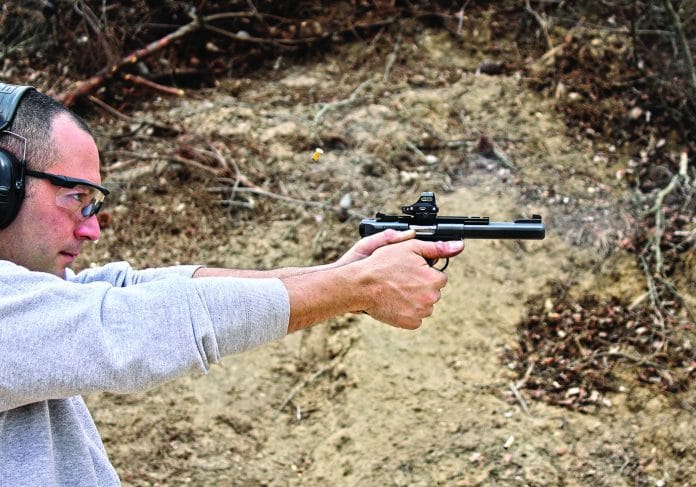 By: Frank Melloni
Photos by: Ben Battles and Frank Melloni
---
All of the qualities we've come to love of Bill Ruger's iconic rimfire pistol, with none of the frustrations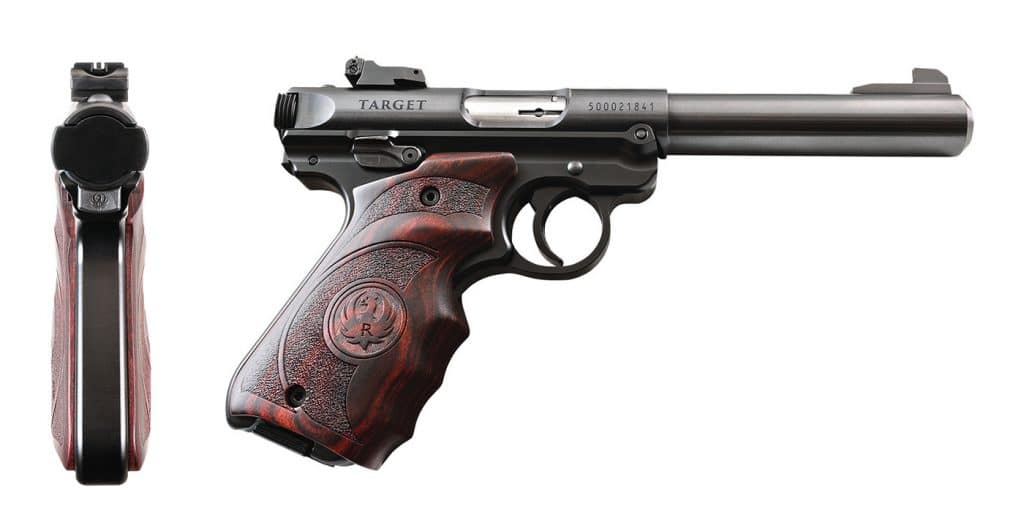 As an instructor one of the first pistols that I put in a student's hands is a .22LR as they are highly accurate, quiet and all but absent of recoil. These firearms always lead to immediate success and a new shooter now has been "bitten by the bug". Seeing the joy of a successful shooter is what keeps any good instructor going as well.
Few .22LR pistols can compete with Ruger's iconic Mark series of pistols. As early as 1949 the Mark I pistol became known for its accuracy, value and driving people crazy when it came to reassembly. This hindrance stayed with the pistol all the way through the Mark III series. With Ruger's competitors edging up on them over this sole issue they decided it is time to address takedown problems, and brought about the latest revision of this American classic, the Mark IV.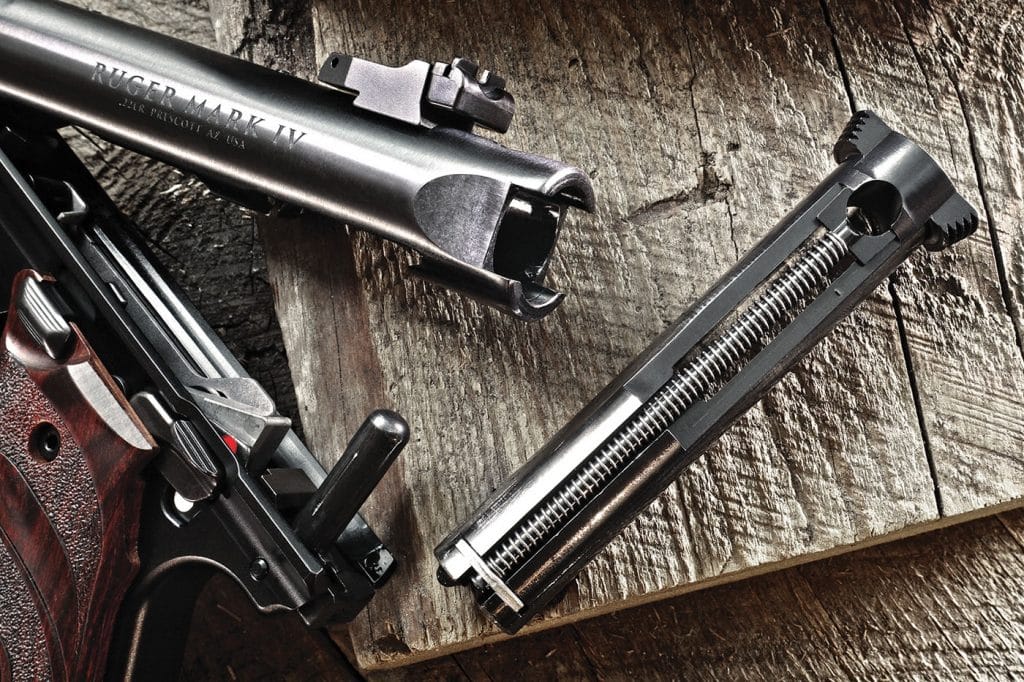 The Mark IV keeps every single feature that we love. It is evident that this firearm is built from the feedback of the people who love them. It's "the people's pistol", if you will. The Mark IV line comes in many different new styles and Ruger even corrected the magazine hang up, but nothing grabs more attention than the single-button takedown and the zero-effort reassembly.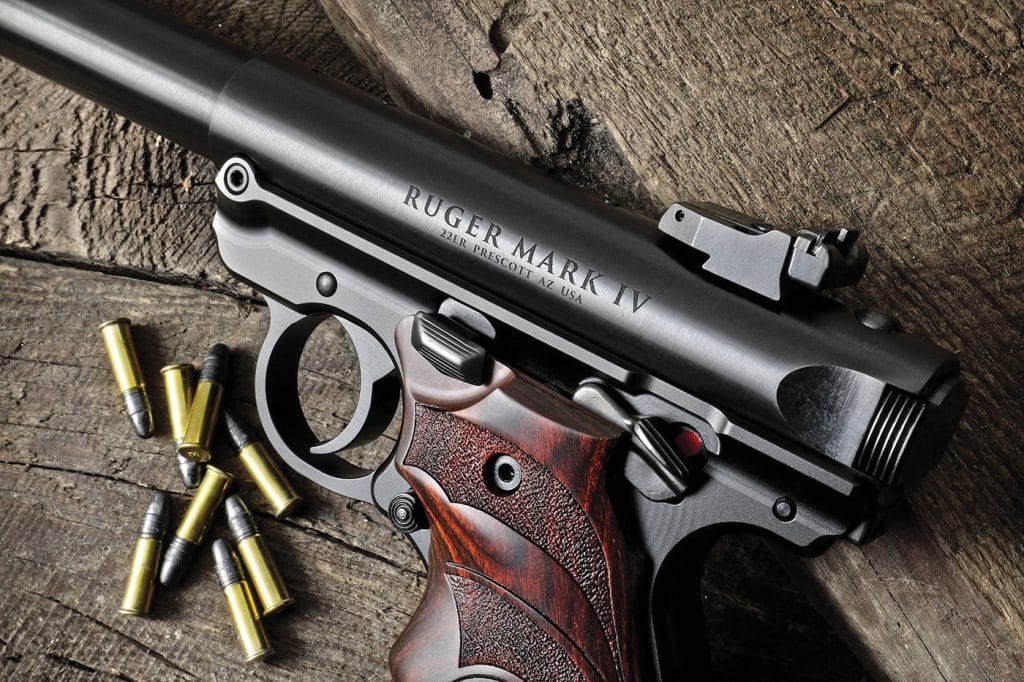 Back to the trim styles. The Mark IV comes in eight variations. The lineup includes the Standard, Tactical, Target, Hunter, Competition, 22/45, 22/45 LITE, and 22/45 Tactical editions. For our friends living in California, New York or anywhere else outside of America, be careful as the LITE and the Tactical versions have threaded barrels intended for scary muzzle devices that can be used to do awful things like protect your hearing.