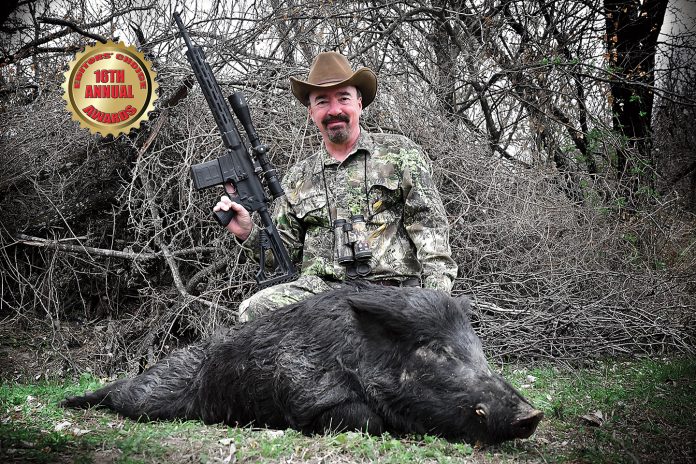 By Mike Dickerson
---
A heavy-hitting AR-10 model optimized for hunting, from a firm known for turning out superbly accurate bolt-action rifles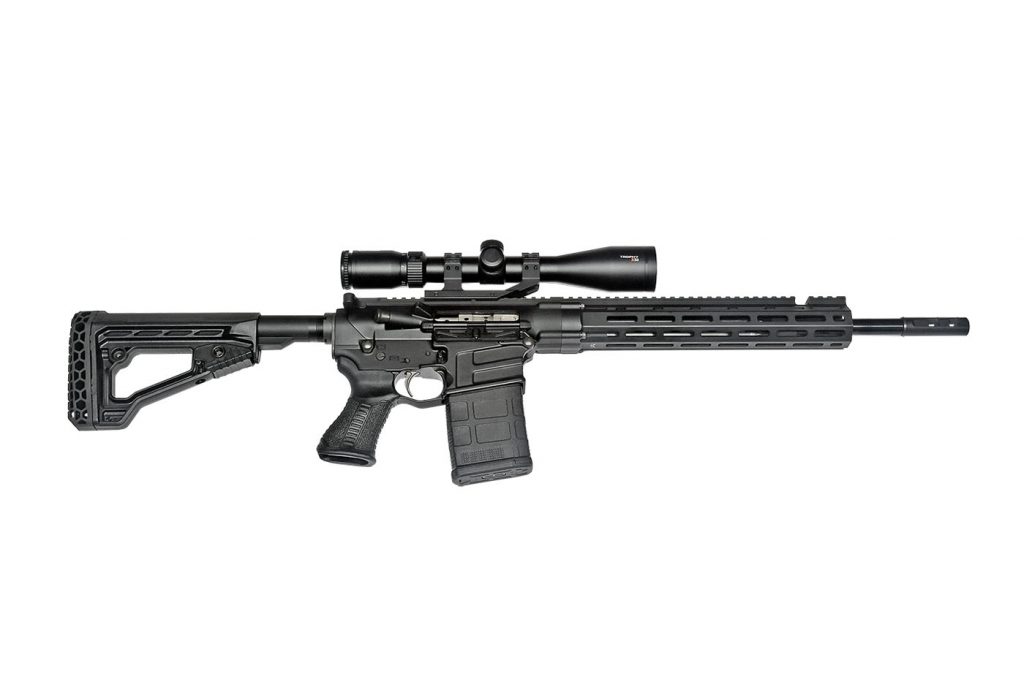 At the beginning of 2017, Savage joined the ranks of traditional bolt-gun manufacturers who have added AR-platform rifles to their lineup, but the company has been making AR barrels for other manufacturers for quite some time now. That expertise is evident in the new offerings.
The MSR 10 Hunter, one of four new AR-platform rifles from Savage. Chambered in 6.5 Creedmoor and .308 Win., the Hunter is well-named. It weighs just 7.8 pounds in the .308-chambered rifle sent to me for testing. That's far less than many AR-10 platforms—and light enough for the rifle to earn serious consideration as an everyday hunting rifle.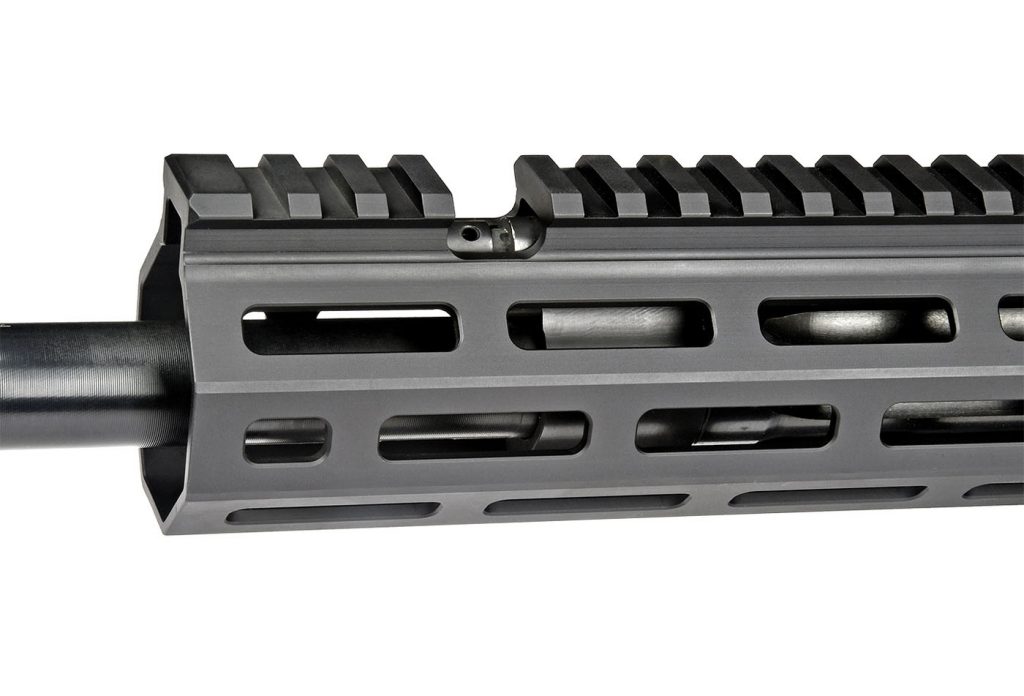 The rifle's custom-forged 7075-T6 upper and lower receivers help reduce the rifle's weight and give it a bit of a unique look in a package that's compact and quite handy. The rifle sports a 16-1/8-inch fluted barrel, made of 4140 steel, with a 1:10 rate of twist. Rifling is of the increasingly popular 5R design, which I've found to be easier to clean and somewhat less prone to fouling. The barrel is protected with a Melonite QPQ finish, a type of nitrocarburizing case hardening that increases corrosion resistance. Receivers are matte black hardcoat anodized.
Keeping components within the Vista Outdoor family of companies, the Hunter wears some upgraded furniture from Blackhawk, including a Blackhawk Knoxx Axiom carbine stock with multiple integrated QD sling mounts and a substantial butt pad that does a pretty good job of soaking up recoil. The rifle also has a Knoxx AR pistol grip, with a palm swell and textured surface. The grip angle seems just right for me, and I like the natural fit of this grip in my average-sized hand.