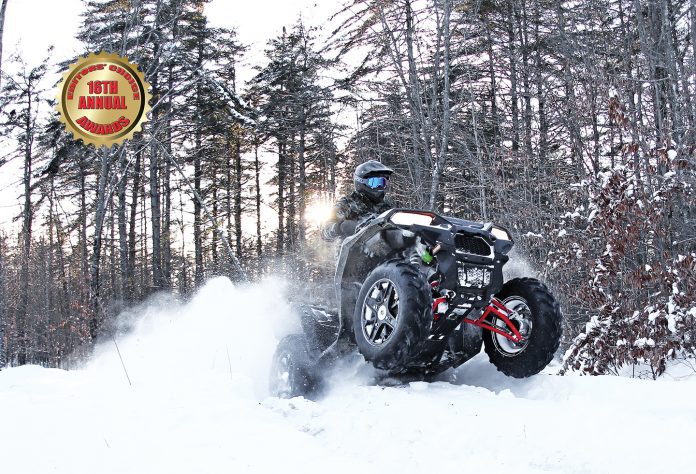 The most powerful, most capable 4×4 ATV…ever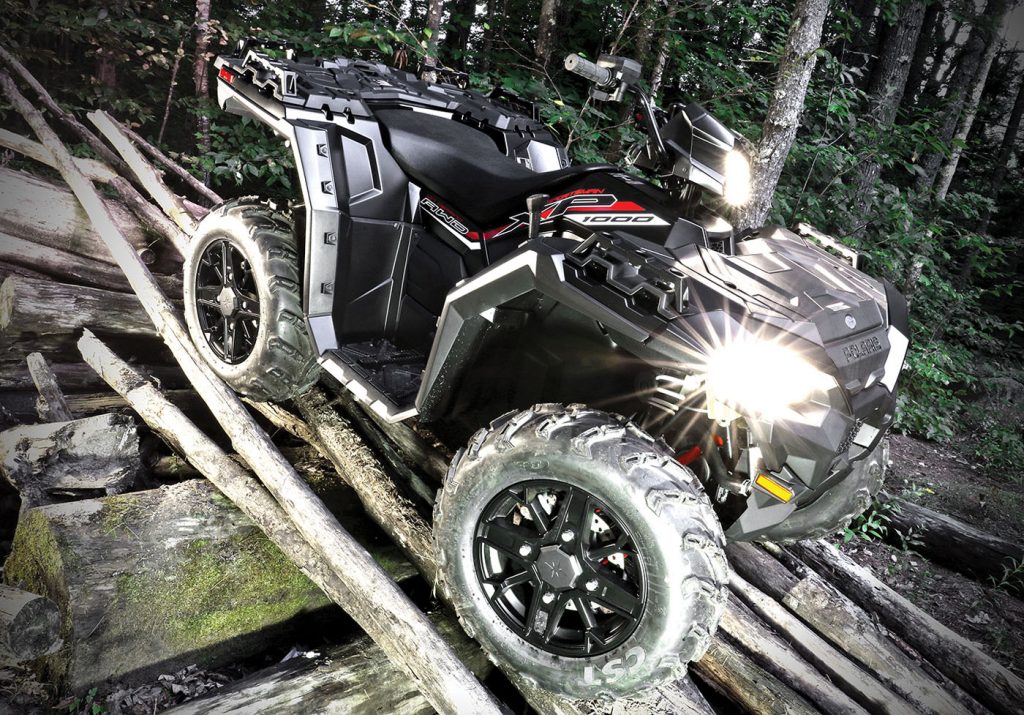 So what's it like piloting a twin-cylinder, 90-horsepower 4×4 ATV with great suspension, an ultra-capable four-wheel-drive system and expertly executed rider ergonomics while exploring the backcountry? In a nutshell, it's an Editors' Choice Award-worthy experience. Polaris raised the bar big time with the 2017 Sportsman XP 1000, and in doing so, created a machine that—in our opinion— currently sits at the top of the big-bore sport/utility ATV pecking order.
So why does one need a 90-horespower ATV? If you have to ask then you probably don't need one, but if things like getting to your treestand first—before your buddy has a chance to steal your spot—is a priority, then, well, we can't think of a better backcountry assault vehicle to ensure your success.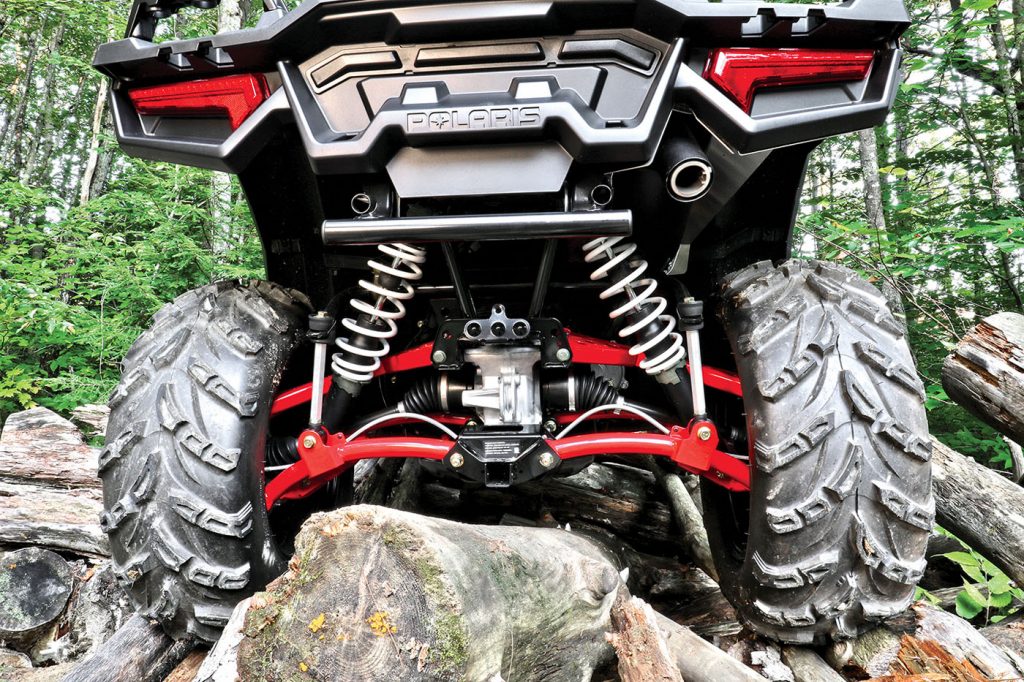 So, how powerful is it? In a few impromptu drag races with a previous-generation Sportsman XP 850 for comparison, the 1000 won handily. It's fast. In fact, one of the biggest challenges when grabbing a thumb-full of throttle is keeping the front tires on the ground.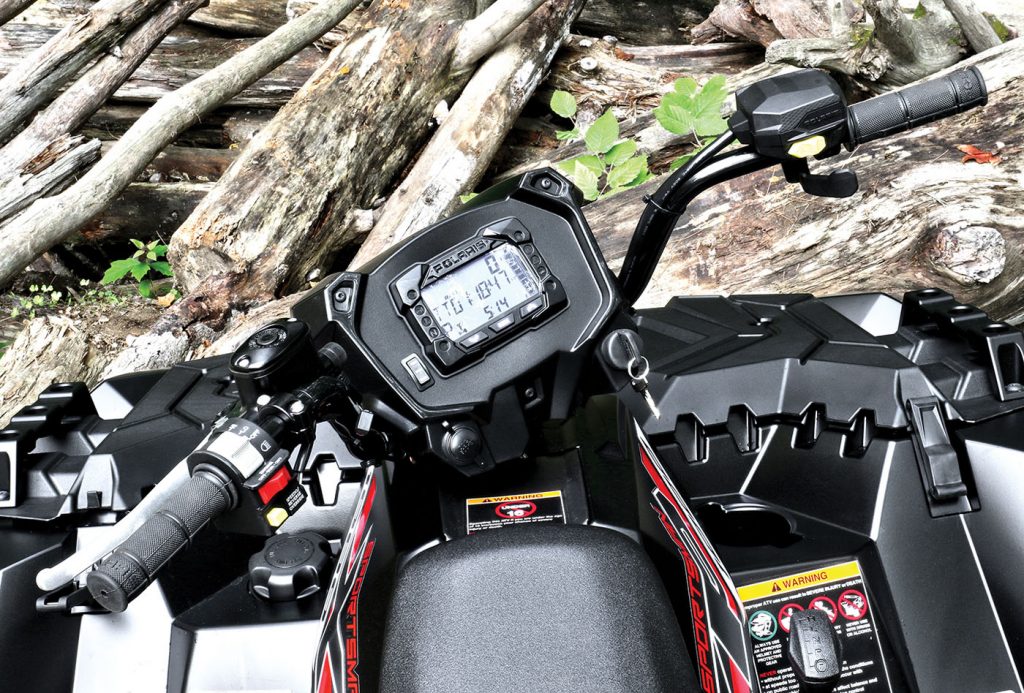 Some of our favorite upgrades over the previous generation Sportsman (which we've logged countless miles on) include arched lower-suspension A-arms for a marked increase in ground clearance from the frame-to-wheel portion of the underside, standard low-profile fender flares, which act more as sacrificial and easily-replaceable side skirts than actual fender flares (if you've ever priced out major plastic replacement panels, you'll really appreciate these little gems), and a more sculpted and plush-feeling dual "rider-active" and "comfort" zone seat, which is narrower at the front for mobility and wider at the rear for comfort. The footwells are deeper and wider, and feature tapered, 45-degree-angle cuts at the front and rear to reduce snagging (trimming that we used to make with a Sawzall on our previous generation Sportsmen right off the showroom floor.) While the entire cockpit and riding position still feel very much "Sportsman" like, the rider now sits lower into the seat (which reduces the overall center-of-gravity—a good thing) with noticeably more freedom of movement.