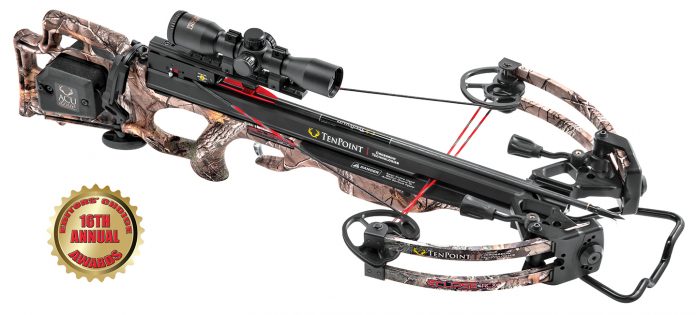 Crossbows go way back but the lightning-quick RCX is nothing like those ground into the mud at Crecy!
At dawn August 26, 1346, near the French village of Crecy-en-Ponthieu, 12,000 English troops under Edward III held the Crecy-Wadicourt ridge. Opposite, King Philip's French force of nearly 40,000 grew restless under dark skies. To maintain control, Philip ordered his Genoese crossbowmen forward.
As if on signal, the pregnant clouds opened. Sheets of rain drenched the crossbow strings, which stretched, robbing limbs of their cast. The storm soon passed. Sun now glaring into the eyes of their foes, Edward's archers pulled longbows from under cloaks to send swarms of arrows. The mercenaries dropped their crossbows and scrambled to escape—even as French knights spurred their steeds ahead, galloping headlong into the hapless Italians, mired in mud.
A practiced English archer could send 10 shafts per minute 240 yards. Horses in battle trappings covered at best 200 yards a minute. The 300-yard field exposed French cavalry to volleys of 7,500 arrows from a wedge of 500 archers, out of 5,000 on the ridge. Each bowman likely had 100 shafts, bodkin-tipped to pierce armor. Still, waves of French cavalry came on. As many as 16 charges failed. Edward's longbows may have loosed half a million shafts at Crecy. The flower of France died that day.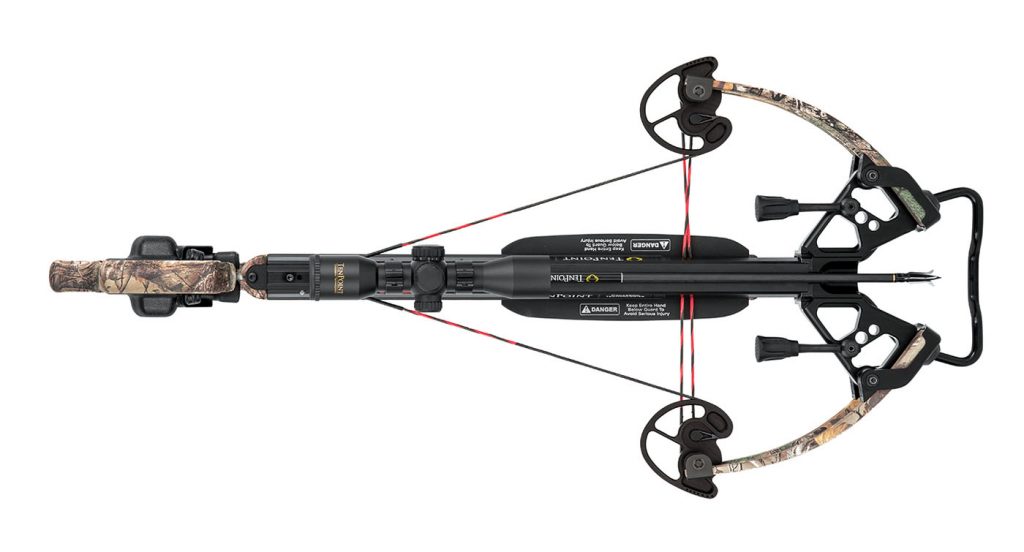 The modern crossbow has a few things in common with those of the 14th century: short, powerful limbs on a stock supporting the bolt, and a trigger that releases the string. But differences abound.
TenPoint, which also owns the Horton and WickedRidge brands, has an exceptional crossbow in its Eclipse RCX. Like other top-end models these days, it has composite limbs with eccentric wheels or cams to multiply thrust. They send bolts at 370 f.p.s.. Despite its 140-pound draw weight, the Eclipse is a cinch to cock, thanks to the AcuDraw cable winch, neatly housed in a butt-stock compartment. The crank fits in a recess in the stock's belly; polymer claws that tug the string rest between shots in a slot behind the barrel. Unlike crossbows cocked by hand or a rope, you needn't steady the crossbow with your foot in its stirrup. In fact, TenPoint discourages it! I hold the Eclipse with my left hand, crank with my right. Easy peasy. A lubed cable guard rides with the braided cables in a barrel slot below the string and launch rail.
Retracting the string pulls it past a dry-fire catch, then into the trigger slot, nudging the right-side thumb safety from "fire" to "safe." Slip a 20-inch, carbon-fiber TenPoint shaft on the rail, flick the safety forward and you're ready to fire. The camo-finished synthetic stock has a keel up front, its belly swelled for comfortable grip. A rubber flange above keeps your hand off the rail, where you certainly don't want it! The thumb-hole butt-stock positions your trigger hand vertically. My big paws find this "pistol grip" long enough and comfortable, but plenty close to the trigger. My orangutan arms could use more than 13-1/2 inches of pull too. But like rifles, crossbows stocked to fit me would fit few other shooters!
Squeeze the Eclipse's trigger, and you'll think you're firing a rifle. After smooth, modest take-up, the trigger on my sample crossbow releases at just under 3 pounds. What follows is rifle-like too. The bolt is gone so fast you won't see it in flight until it's beyond practical range. The shot is quiet, though, thanks in part to a pair of adjustable rubber pegs that damp string vibration. Three 3-inch vanes steer TenPoint's bolts with precision. My first 50-yard group taped 2-1/4 inches. Pretty good, thought I. But the Eclipse sent the next three shafts into 1-1/2 inches—just under 2 minutes of angle! Some rifles won't do better.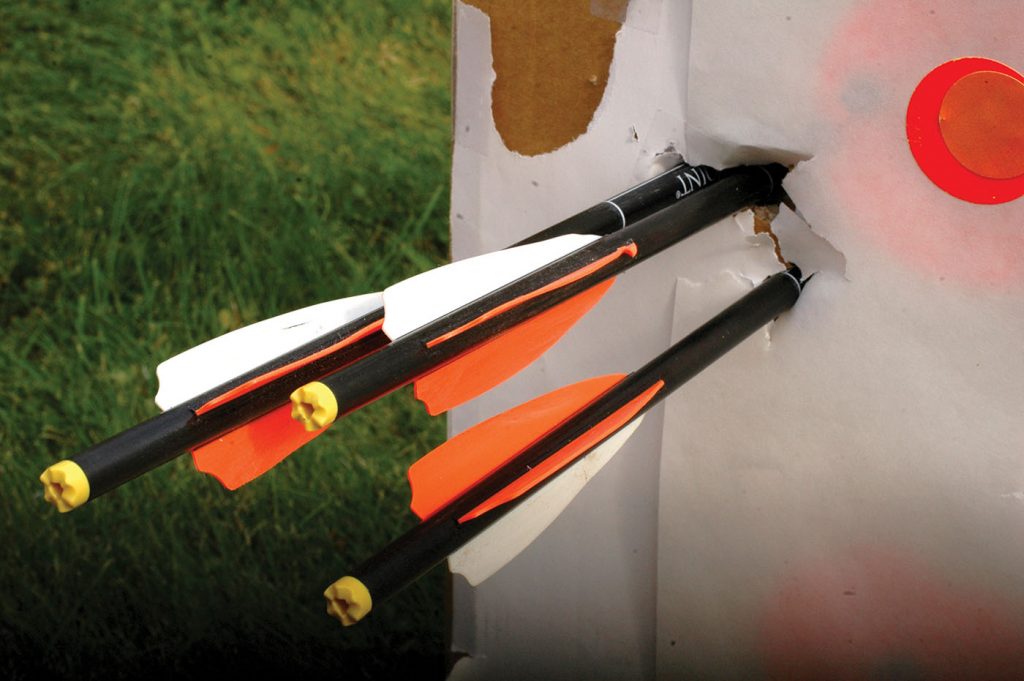 To help you tap that accuracy, TenPoint includes a fixed-power scope on a Weaver-type rail. The 1-inch optic is number-naked, but has 32mm objective glass, and roughly 3x magnification. It's lightweight, just 8-1/2 inches long. The illuminated reticle—four dots stacked vertically for different ranges—lets you choose black or five levels of brightness in red or green with a twist of the turret-side knob. Windage and elevation dials have half-minute clicks.
With the supplied bow-quiver, the scoped Eclipse weighs a tad over 7 pounds. It's 34 inches long. Limbs span only 18-1/4 inches, cams bringing overall width to 21 inches. Suggested retail as tested is $1,199.
You'll not likely battle longbowmen in mud with an Eclipse RCX. But you'll appreciate its power and accuracy on targets. (To limit penetration, I used steel blunt heads­—and still needed several sections of carpet to arrest the bolts!) Crossbows are increasingly popular with hunters, and gaining acceptance by state wildlife agencies. Joe Byers, who recently published a book on crossbows, uses them on deer, with results you'd expect from black-powder rifles!
Having tested several crossbows, I've found none better than TenPoint's Eclipse RCX, a natural pick for an Editor's Choice award. Contact TenPoint Crossbows, Dept. OT; Tel.: (330) 628-9245: Web: www.tenpointcrossbows.com