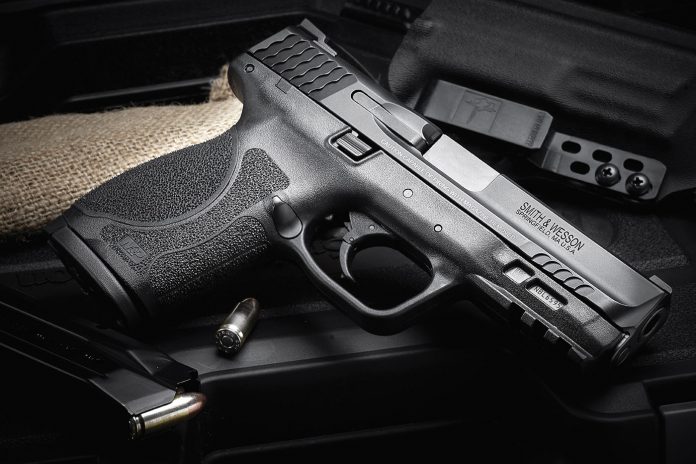 By Dave Bahde
---
The best out-of-the-box M&P for concealed carry that Smith & Wesson has offered to date
Handling the new Smith & Wesson M&P 2.0 pistol is clearly different. I have been using M&P's since they came out, still one of my favorites. Many features previously dealt with using aftermarket parts were included in the 2.0.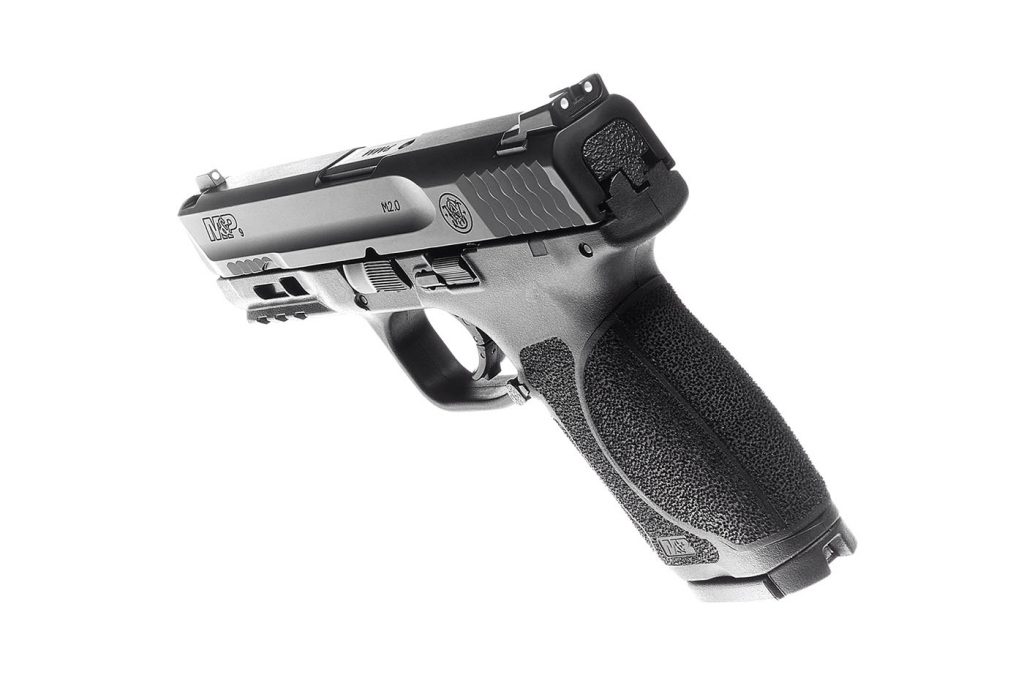 The trigger is lighter and includes the tactile and audible reset so many prefer. Take up remains a but long, but for a factory trigger it was much improved. More aggressive texturing is featured on the frame and interchangeable grip straps are included. Accuracy with the 9mm is much improved. The 18-degree grip angle is retained, along with a shorter (compared to my Pro Series) beavertail for concealability. Front cocking serrations are included at the bottom of the slide. Standard models hold 17 rounds using either a 4.25 or 5.0 inch barrel. After testing a few it wasn't quite enough to warrant replacing my M&P9 or 45. That all changed with the addition of the Compact 2.0.
Compact 2.0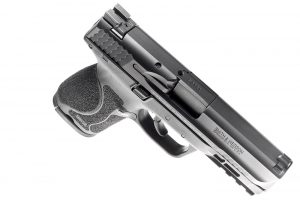 Still skeptical about replacing my M&P 9, I honestly shrugged my shoulders for quite some time. I understand how enamored people have become with the "compact" pistol, generally a 4-inch barrel and a grip slightly shorter than a full-sized version. Given large hands I trade two rounds (generally) for a marginal increase in concealability and the inability to get a full grip. With the difference in barrel length meaningless, it's just not worth it. That remained my mindset, that is until I actually used the new Compact 2.0. Two rounds remain lost using the compact magazine, but it's accuracy, smooth operation, lack of recoil with hot loads and overall fit changed my mind.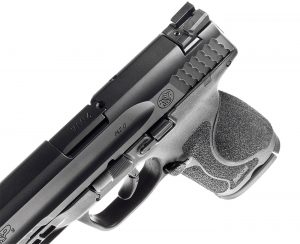 The compact retains every feature of the 2.0 including the trigger. It shortens the barrel to 4 inches, while the grip is about .5 inches shorter, lowering capacity to 15 rounds. A spacer for use with 17-round magazines provides a flush fit if needed. Listed weight is about the same, the compact being 0.8 ounces lighter. Measured weight fully loaded (15+1 rounds), the compact weighed 32.2 ounces. By comparison, my M&P Pro Series weighs 32.4 ounces loaded (17+ 1). While the .25 inch shorter barrel will likely go unnoticed, the shorter grip can make a difference in concealment. Combined they provide what most consider the best compromise for ballistics, reliability, ease of operation and concealment.
Testing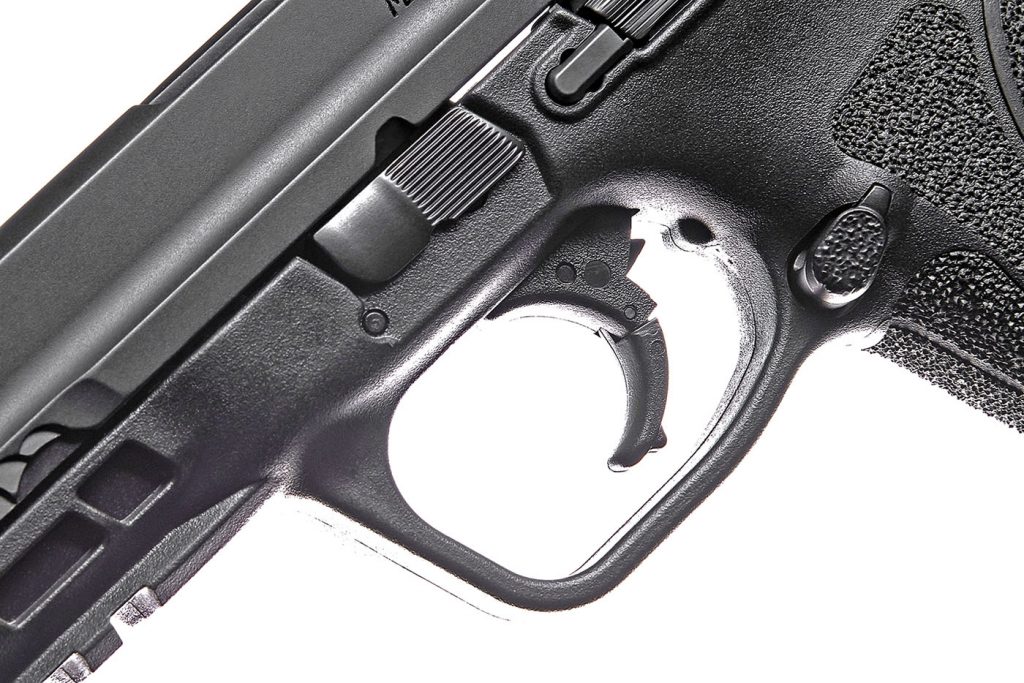 Factory sights on the Smith and Wesson's M&P series are excellent for most, but my aging eyes require something a bit brighter, and bigger, especially for a concealed carry pistol. Trijicon's HD XR sights have become my go-to choice. Strong, the XRs provide a bright orange sight I can see during daylight, along with a tritium insert for low light. The rear provides a generous U-shaped notch, allowing for fast acquisition up close and accuracy at longer ranges. Tritium is in place, and there is nothing surrounding them to interfere with seeing the front sight.
Lights were added to my deployment pistol as soon as they were practical. Took longer for my duty pistol, but with holster support one was there too. Always having at least one hand-held light on my person the weapon light is there for PID when actively searching for a threat. Most early lights were just too bulky for concealed carry, but that has changed. One of the best out there is the Surefire XC-1.