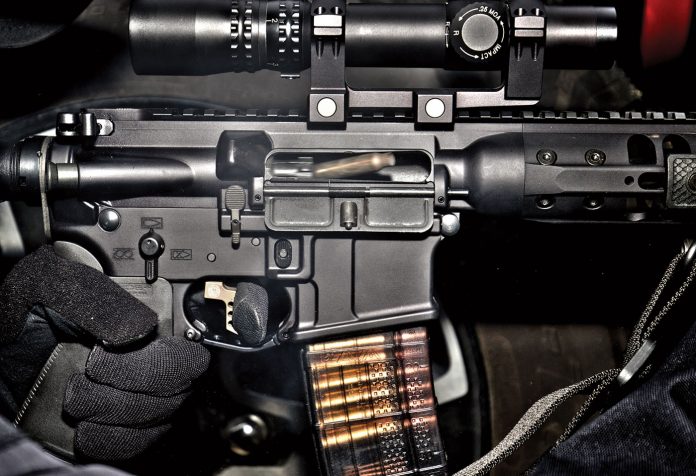 By Dave Bahde
---
Modular, highly-customizable and excellent-performing, this could be the best bang for the buck in precision AR-15 triggers.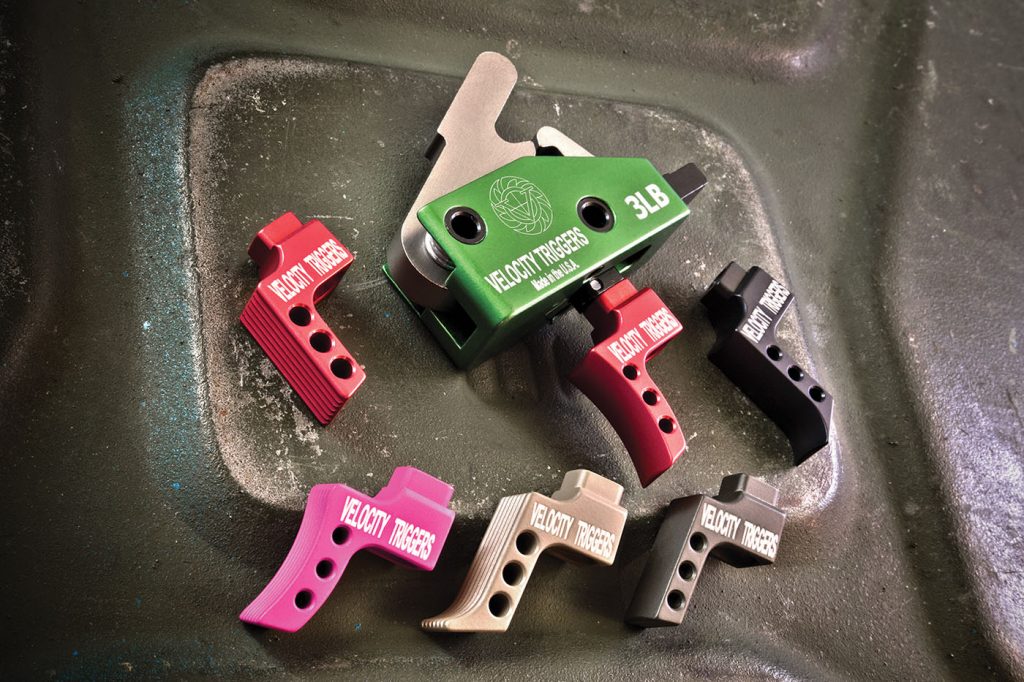 Tom Vehr, the owner of Velocity Triggers, has over 30 years in the trigger business. In 2008 he established Vehr Manufacturing and started making triggers of his own design for the AR platform under Velocity Triggers. They're made from the highest quality components using the latest coatings for corrosion resistance and lubricity. His latest trigger, the MPC, along with its accompanying trigger guard, are designed to fulfill the needs of any AR shooter, for whatever purpose they're using it for.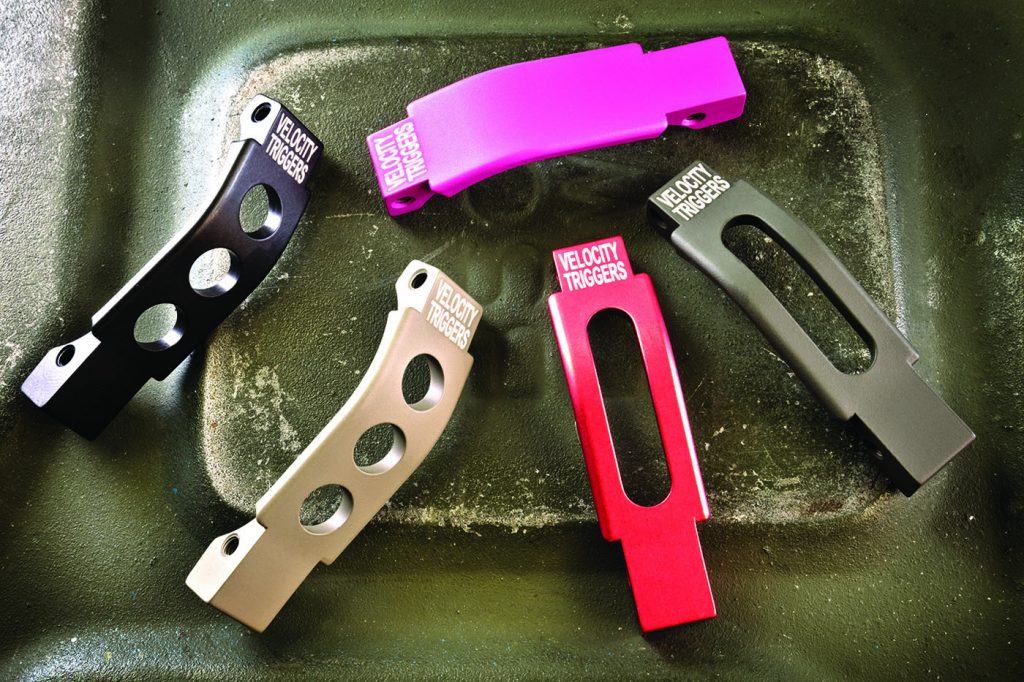 Each MPC (Marksman's Performance Choice) trigger is 100% made in America, and unlike others, has a high degree of modularity/customizability via different size, shape and color replaceable trigger shoes. Hammer, trigger, and disconnector—all conveniently packaged into their own drop-in aluminum housing—are precision machined from tool steel. Its Diamond-Like Carbon (DLC) coating insures longevity and consistency. The  hammer and disconnector are coated using Robar's NP3, insuring smooth operation, and can be ordered with either a three or four-pound fixed pull weight. Interchangeable, solid-aluminum trigger shoes include curved, straight and straight with a finger stop (small hook at the bottom), with smooth or serrated face, in any one of the seven available colors—all of which can also be ordered separately.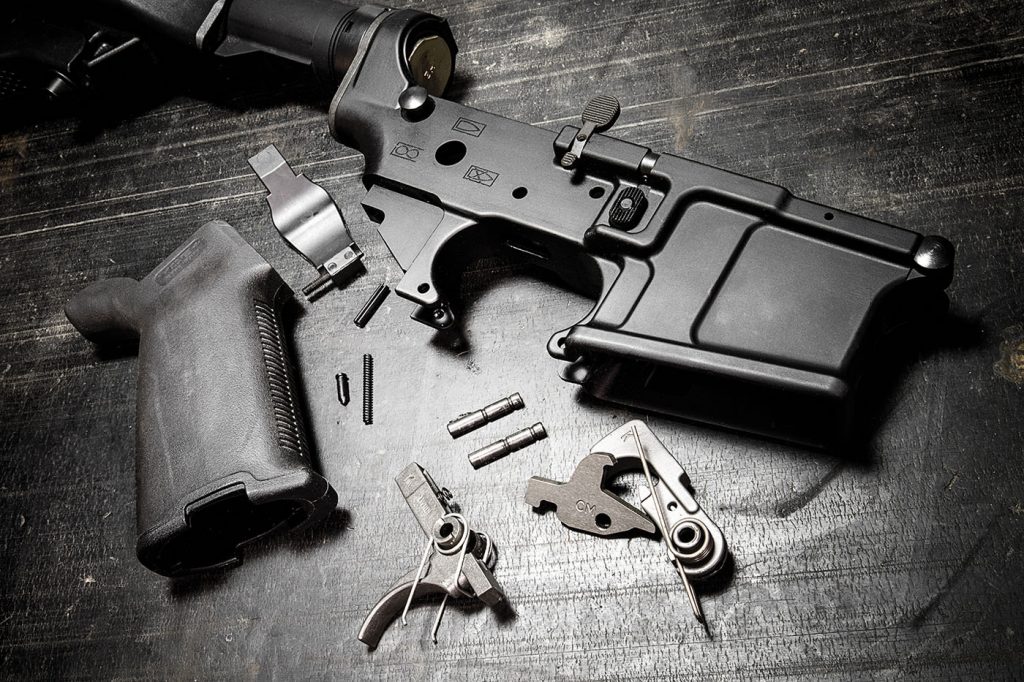 The finger-stop shoe requires a curved trigger guard, and if you have a standard AR lower with a detachable trigger guard, Velocity offers their Sentinel lines of guards.  Manufactured from 6061-T6 aluminum, they come in solid, slotted or with three holes—the latter two allowing you to easily get an Allen wrench up through to change out MPC trigger shoes.