Once a full-blown skeptic of AR or similar pistols, they are really starting to grow on me. They suffer all the same issues with blast, flash, and the like as an SBR, just without the $200 tax stamp and six- to nine-month wait. Switch to SB Tactical's latest SBA3 stabilizing brace that is adjustable for LOP and it just gets better. Springfield Armory also offers this pistol in 300 BLK, a great caliber for short barrels. Either way it's a great choice in an AR pistol and should be added to your list if one is in the works. Contact Springfield Armory, Dept. OT; Tel.: (800) 680-6866; Web: www.springfield-armory.com
Specifications:
Caliber: 5.56mm NATO
Receiver Forged 7075-T6
Barrel: 7.5 inches
OA Length: 26.5 inches
Weight: 5.5 pounds
Sights: Top Rail
Brace/Grip: SB Tactical Brace / Bravo Company Grip
Action: Semi-Automatic, direct gas impingement
Finish: Black
Capacity: Accepts AR-15 based magazines
Price: $989
Ammunition Tested                          Velocity (f.p.s.)                      Group Size
Black Hills 55-grain TSX                              2,740                               1.55"
Barnes 55-grain TSX                                   2,730                               1.40"
Remington 69-grain Match                          2,370                               1.80"
Black Hills 60-grain V-Max                          2,725                               1.85"
Hornady 55-grain V-Max                             2,750                               1.55"
Black Hills 50-grain TSX                              2,760                               1.75"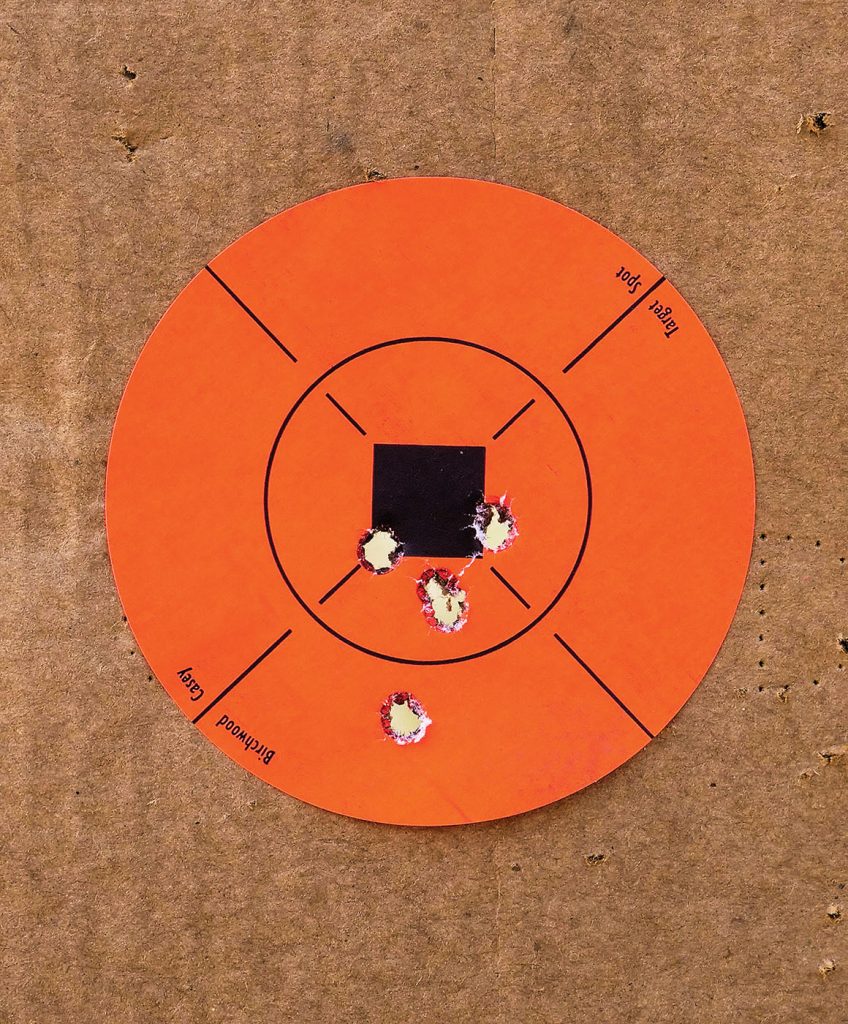 Groups tested using a bag for a rest on the bumper of my FJ Cruiser. Best 5-shot group from 100 yards shown. Velocity measured using a Magneto Speed V3 chronograph.