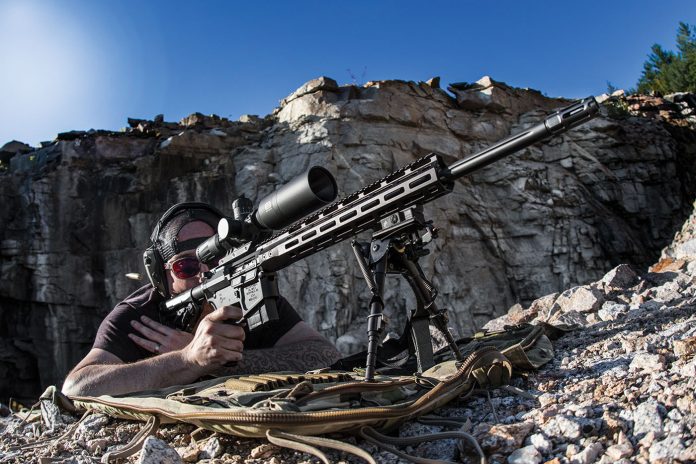 By Dave Bahde
Photos by Ben Battles & Dave Bahde
---
A premium launch pad for the new flat-shooting .224 Valkyrie cartridge

One of the new calibers introduced last year that seems to be gaining some traction is the .224 Valkyrie. The idea of a fast .224 (.223 or 5.56mm) is not new by any stretch, they've been around for decades. Many are .308 cartridge based, the .22-250 being the most main stream, but wildcats are still around. Most are bolt-rifle based for varmint hunting using 55-grain bullets or smaller bullets, with an occasional try at designing one for an AR-15, the 22 Nosler being the most recent. Most focus on super-fast 55-grain bullets for long range varmint hunting, few use the heavier (60- to 90-grain) projectiles. Popular amongst a few, none are mainstream. What's different this time is that ammunition companies are providing support for the .224 Valkyrie. Federal got the party started, but Hornady is making an 88-grain ELDM load, Doubletap just made a zippy 90-grain SMK and others are lining up. Rifle companies have done the same with several AR manufacturers supporting it from entry level to high-dollar customs. Lastly, and maybe most importantly, the Precision Rifle Series (PRS) has provided a venue that is very well suited to this caliber.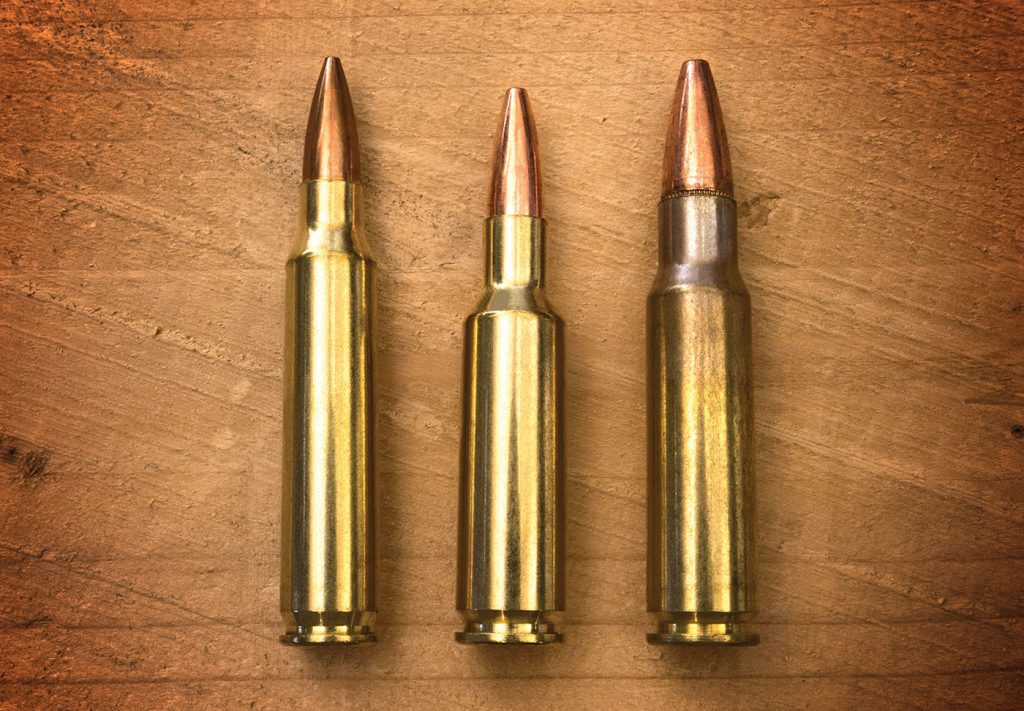 Precision Rifle with a Gas Gun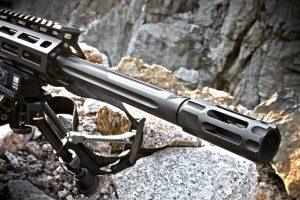 Precision rifle matches are incredibly popular and remain on the rise. Local matches allow for long-range positional shooting in some challenging environments at moderate cost in time, equipment and ammunition. While mostly bolt rifle focused the gas gun is gaining traction. Along with an entire division within the PRS a few take them to the bolt gun events. Matches geared toward the AR may limit range to 800 yards, making .224 Valkyrie a decent fit. Properly built, you lose a pound or more from an AR10 based 6mm or 6.5mm rifle. Recoil is all but non-existent making follow-up shots quick and precise. Conversion consists of a barrel along with a 6.8SPC bolt and magazine. Throw on a suppressor and it is about the perfect game gun for precision gas matches with at least three viable factory ammunition options. It was time to put it to the test out to its "advertised range" of 1,300 yards with the latest precision ammunition.
Wilson Combat Super Sniper AR-15 in .224 Valkyrie
Wilson Combat's Super Sniper has been a sort of hidden secret for years. Having tested numerous Wilson Combat rifles, their Super Sniper has always been as accurate as the platform can be. Originally built at the request of police agencies looking for a truly precise .223 AR, they are built to be accurate without adding a ton of weight.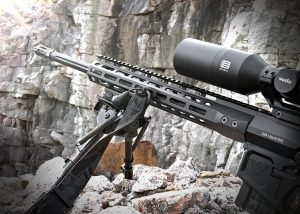 Wilson uses their billet aluminum upper and lower receivers. The barrel is a 20-stainless steel match-grade affair using their Super Sniper contour, 1:6.5 twist and rifle length gas system. Fluted, it's sort of a heavier medium contour, if that makes sense. Threaded 1/2 x 28, it will accept muzzle devices and suppressors. The gas block is an SLR Rifleworks adjustable, the hand guard is Wilson's T.R.I.M. rail extending 13.8 inches using M-Lok attachment points. The stock is a Rogers Super Stock, the pistol grip is a Wilson Combat Starburst and the trigger is a 2-stage TTU (Tactical Trigger Unit). The bolt carrier is a premium Mil-Spec part using a magnetic particle inspected 6.8 SPC bolt. Everything is ROBAR NP3 coated. Receivers and T.R.I.M. rail are hard anodized in black. One PRI (Precision Reflex Industries) 10-round 6.8 SPC magazine was provided, and all was shipped in a Wilson Combat marked soft case.