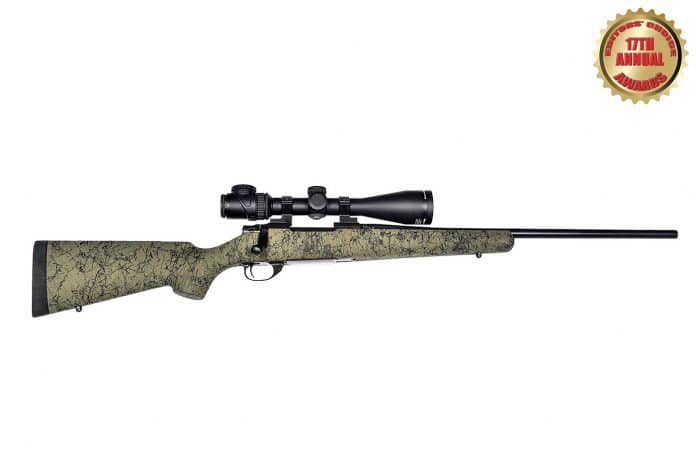 By Mike Dickerson
Time proven ingredients combine to create a sub-MOA hunting rifle recipe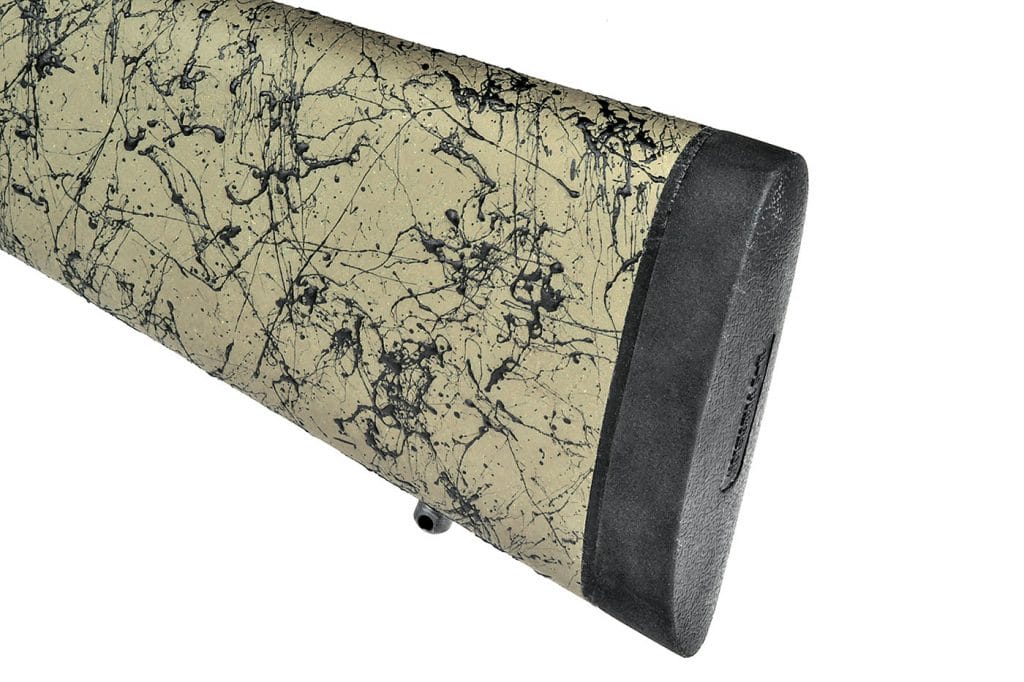 What's not to like about a time-proven action mated to an attractive, high-quality rifle stock? As it turns out, there's very little to complain about with the new Howa HS Precision rifle from Legacy Sports International, which imports Howa actions and barrels and turns them into accurate, reliable and affordable finished rifles in a wide variety of configurations.
One of the newest offerings in the Howa lineup, the Howa HS Precision rifle, employs a stock from H-S Precision that is a definite step up from the synthetic stocks offered on many production rifles. Built one at a time, the stock uses a CNC-machined aluminum bedding block that precisely matches the specifications of the 1500 action. The bedding block is placed in a mold and the stock is hand-laminated with a mixture of Kevlar, carbon fiber and fiberglass which is hand finished after and a dense polyurethane foam is injected into the hollow core. Should you need further introduction to HS Precision stocks, look no further than the U.S. Army M24 sniper rifle.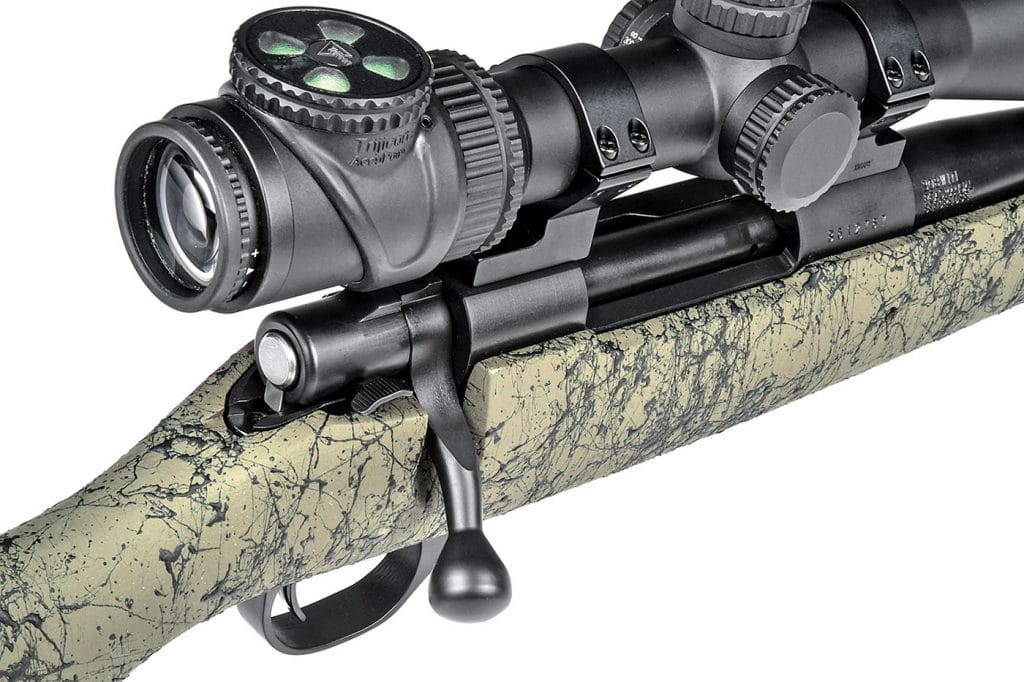 The Howa 1500 action is a beefy, two-lug, push-feed design that has stood the test of time. Based on a Sako design with some Mauser features, it is essentially the same action used in the well-regarded Weatherby Vanguard rifle. It uses the Howa Actuator Controlled Trigger (HACT) system, which has a very light initial takeup before meeting resistance and breaking crisply, with no hint of creep. The trigger on my test rifle—a 22-inch barreled version chambered in 308 Win.—broke consistently and cleanly at an average pull weight of 2 lbs., 9 oz. I consider that to be just about perfect for a hunting rifle, and you will be hard-pressed to find a better trigger on a production rifle in this price range. The trigger design incorporates a 3-position safety with the lever situated within easy reach of the thumb atop the right rear of the action, just behind the top of the bolt handle.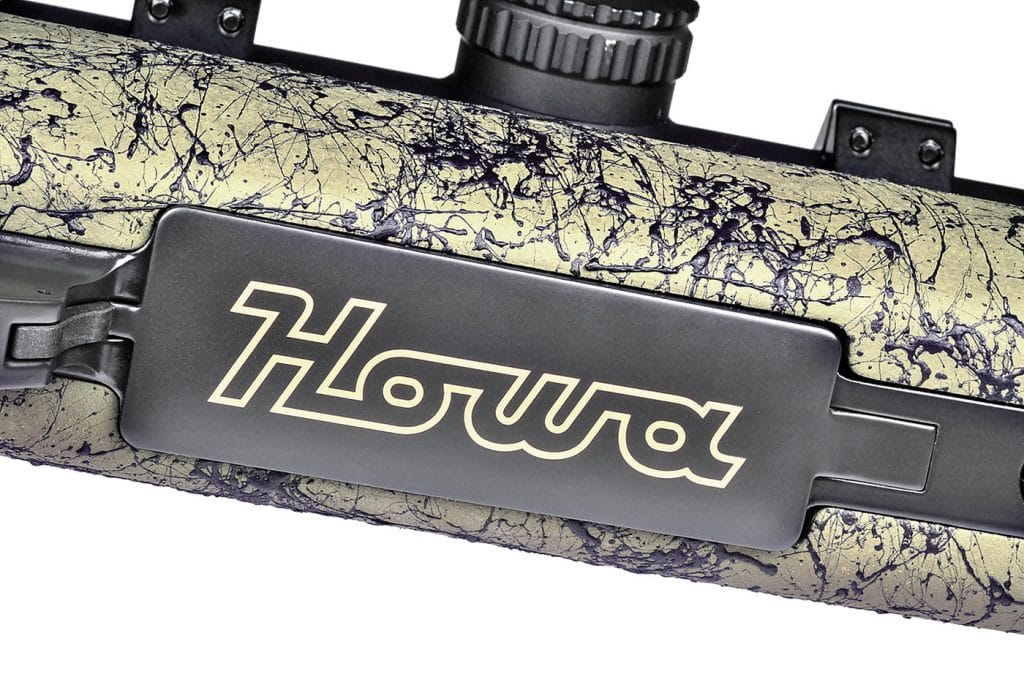 Bucking the contemporary trend of slapping polymer detachable magazines on virtually everything that launches a bullet, the HS Precision rifle uses an internal box magazine and a hinged floorplate that is, happily, actually made of metal.
The HS Precision rifle is available in a number of different configurations. With 22-inch sporter No. 2 contour barrels, the rifle is chambered for nine popular calibers from .223 Rem. to 30-06 Springfield. Rifles chambered in 7mm Rem. Mag. and 300 Win Mag. are offered with 24-inch barrels in the same contour. For those looking for maximum velocity from long-legged cartridges, you can get the rifle with 26-inch semi-heavy No. 4 contour barrels chambered in 6mm Creedmoor, 6.5 mm Creedmoor, 308 Win., 7mm Rem. Mag. and 300 Win. Mag. Threaded barrel options are available for guns with the 26-inch barrels. You can also select from three different stock color patterns, including tan, green or gray base colors with black spiderweb. Weight of the rifles varies from 7.6 lbs. to 9.2 lbs. depending on barrel contour and length.