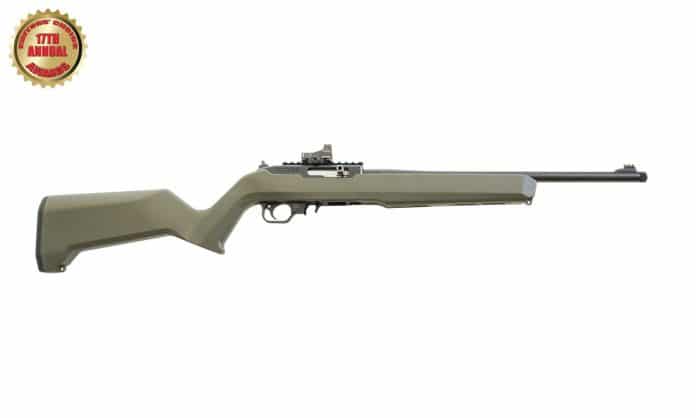 Giving its competition reason for worry
The new T/C R22 .22 LR semi-auto from Thompson/Center ($399) establishes a new genre for T/C, as it is both their only semi-automatic rifle and their only rifle of any type chambered for the ubiquitous and ever-popular .22 LR cartridge. The T/C R22 represents an entirely new design in .22 autoloaders, and has proven to be a winner from the get go.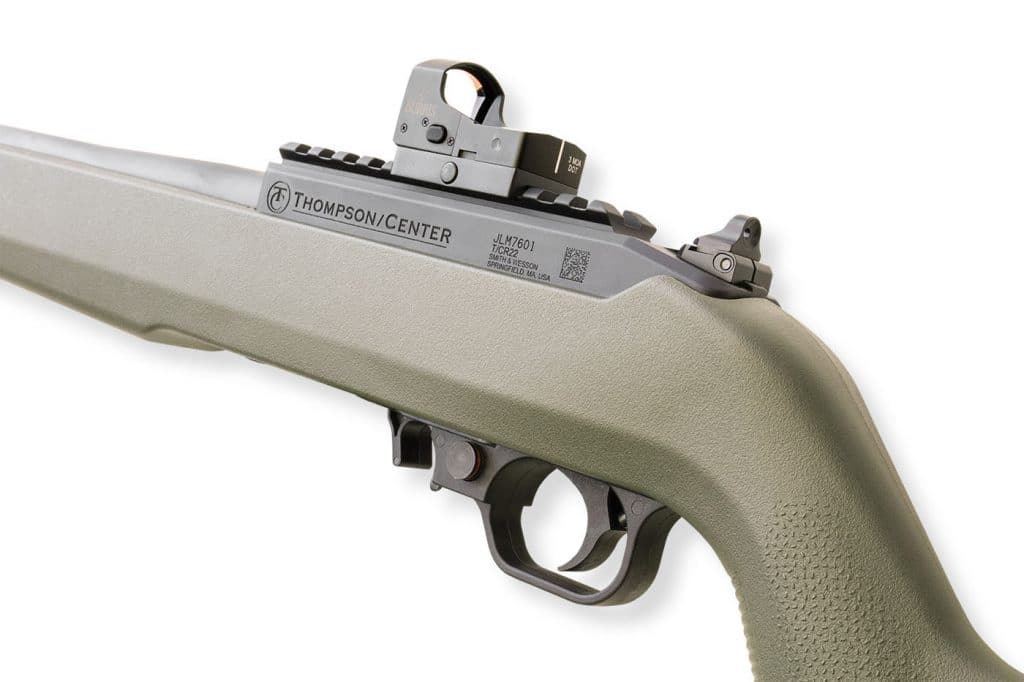 This is a crossover-sized rifle with a 17-inch barrel and a 13.5-inch length of pull. It's comfortable to shoot for full grown adult males, but will also works well for smaller statured humans. The length of pull is a bit too long for the little folks, but it can work for them with a little stretching or a medium to long eye relief scope mounted on the T/C R22's integrally machined, 11-slot, Picatinny top rail.
While this rifle is reminiscent in some ways of the Ruger 10/22, the T/C R22 is no clone. It's feature set appeals to both recreational shooters and small game hunters, with the most obvious similarity to the 10/22 being its Ruger-style 10-round, detachable rotary magazine. The T/C R22's magazine, however, comes with an important and innovative twist: a depressible lever mounted on the left rear side of the magazine housing that permits you to unload the magazine manually without having to chamber and eject every round into the dirt. This lever also must be depressed to load the first round into the magazine.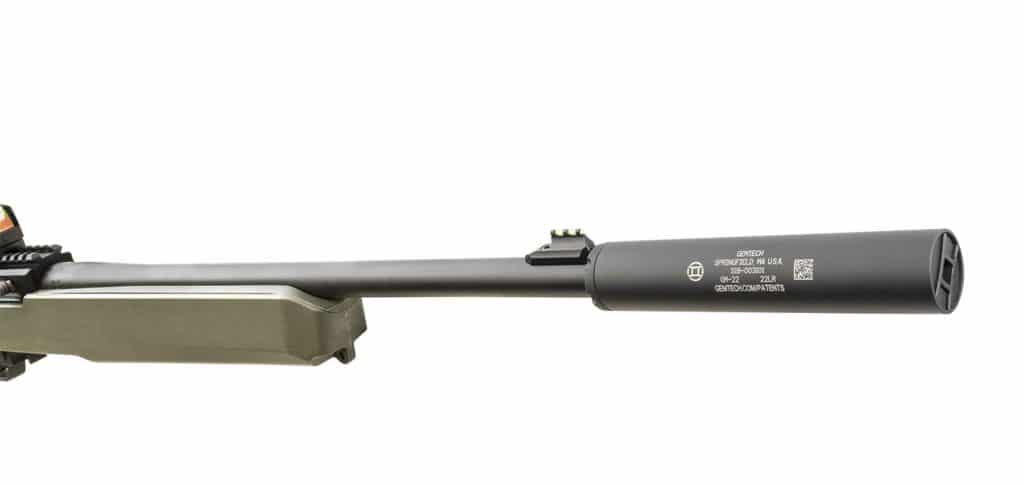 Sights consist of a ramp-mounted green fiber-optic front and a ghost-ring rear, which is adjustable for windage and elevation. A groove machined into the Picatinny top rail provides straight-through visual access for the open sights, whether or not an optic is mounted. Optics with unusually large ocular or objective lenses may block access to the open sights, but such scopes are not typically mounted on .22 rifles. Even so, a set of high rings will solve the problem.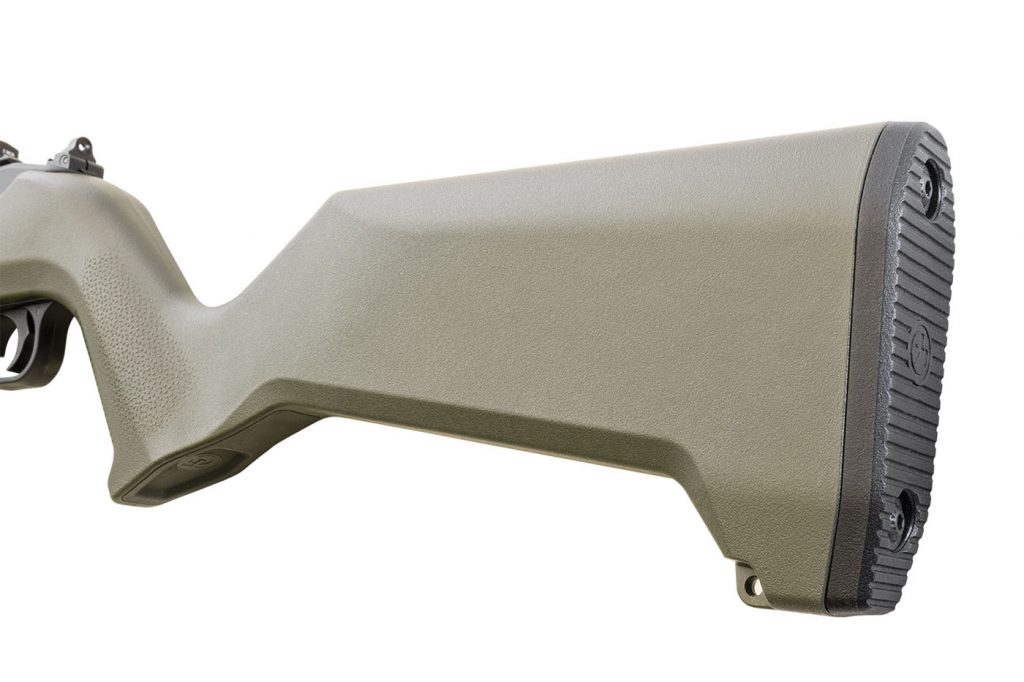 The 17-inch barrel is of medium profile, rifled at a 1:15" twist rate, fully free floated and the muzzle is threaded for installation of a suppressor or other muzzle device. All metal is finished in matte black, except for the bolt and bolt handle, which are finished in silver nitride. Controls consist of a push-forward magazine release lever mounted forward of the trigger guard, a bolt hold-open lever in the trigger guard housing, a cross-bolt safety mounted in the trigger guard with a red off-safe indicator and a wide, vertically serrated trigger. The trigger is good, but not great. It exhibited about 1/16th inch of slack take-up to a semi-hard wall, then another roughly 1/8 inch of travel to the break, with some minimal creep in the process. Not a match trigger, but definitely more than adequate for hunting and recreational plinking. We tend to be pretty damned picky about triggers, so don't let what I just said discourage you. Objectively, the trigger is better than those of most production .22 rifles.