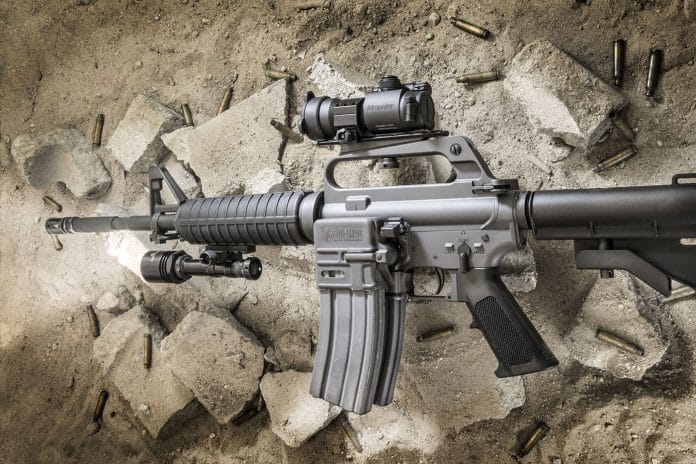 TROY's M16A2 SFOD-D carbine—"SFOD-D" designating Special Forces Operational Detachment Delta, more commonly known as Delta Force—commemoraties those of that elite unit who were involved in the 1994 Battle of Mogadishu, as depicted in the popular movie Blackhawk Down.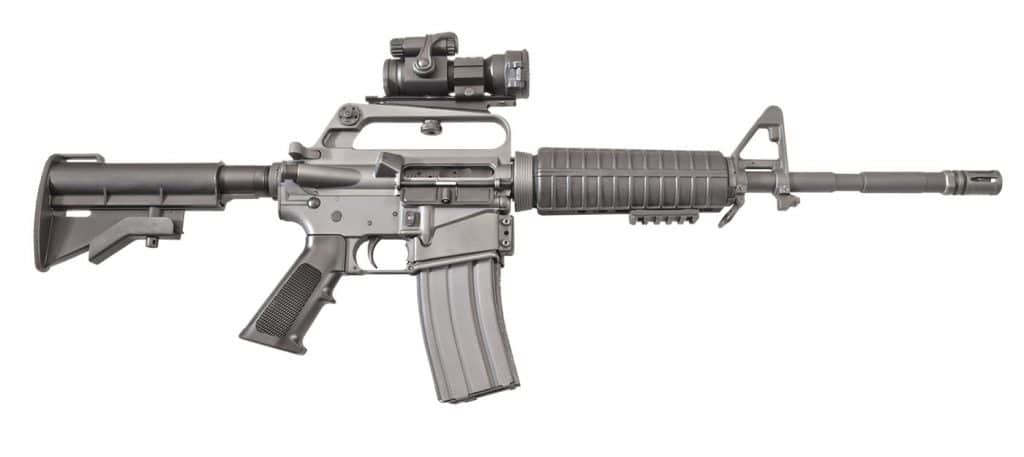 The carbine variants of the M16 are the offshoot of the earlier Colt XM177 series of SBRs intended to meet the needs of special operations troops who desired a more compact, lightweight weapon than the M16A1 rifle for use at short or CQB ranges. The M16A2 SFOD-D represents a transitional carbine somewhere between the XM177 and what we now call the M4, or what Colt refers to as the Model 723.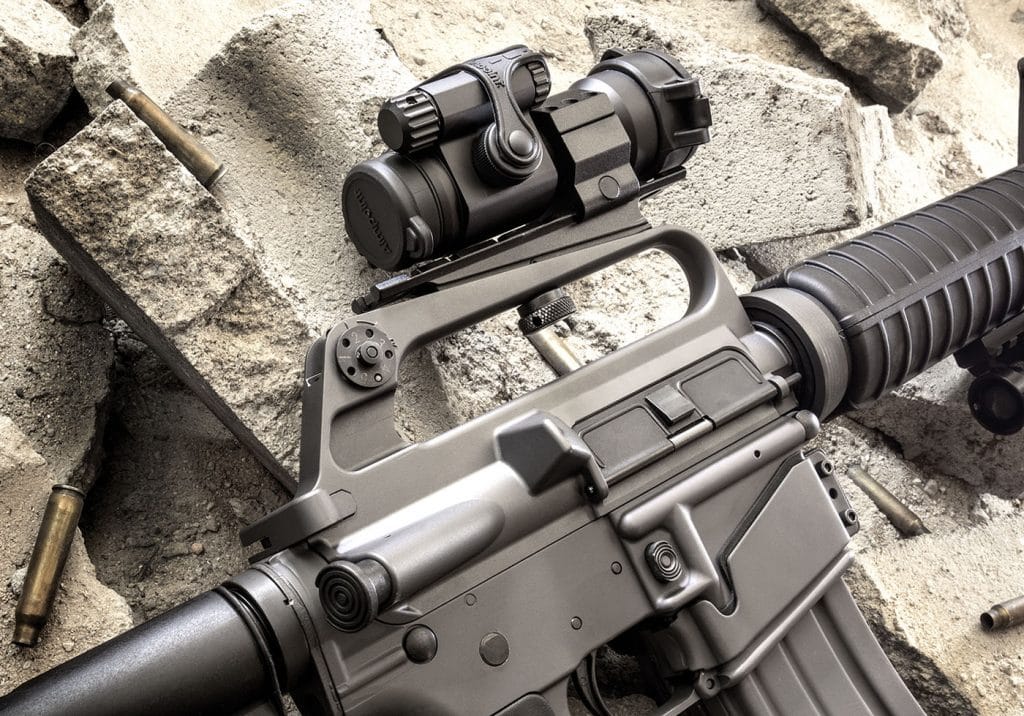 As the military evolved from Vietnam to the early 1990s, the M16A2 replaced the M16A1. The carbine version of the A2 saw its barrel grow to 14.5-inches, gain a 1:7" versus 1:12" twist rate, develop the divot intended to support mounting of an M203 grenade launcher, and shed the long flash hider for the now standard birdcage flash suppressor. Except for the M4 features noted above, the TROY M16A2 SFOD-D carbine reproduction retains nearly all the other standard features of the XM177. This includes a fixed carry handle upper receiver and a lower receiver with safety marked "safe/auto". The "auto" is just for looks however, as the TROY carbine cannot be made to fire on full-auto. Upper and lower receivers are finished in an attractive grey matte color.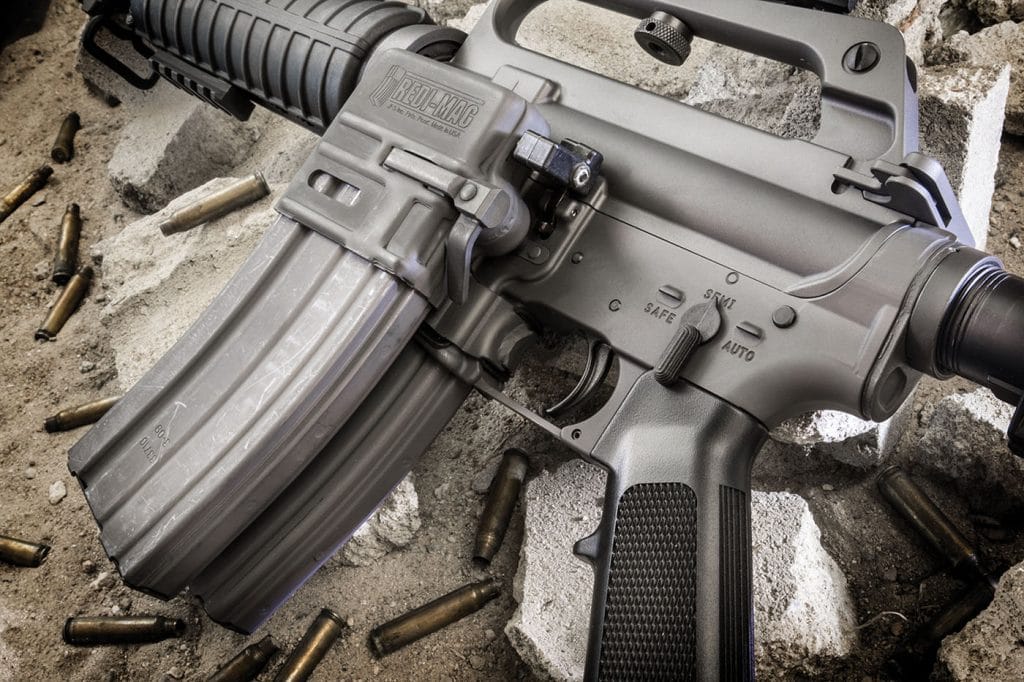 The barrel is also 14.9 inches long, with the flash hider pinned and welded to bring it to BATFE legal length. In addition, the pistol grip is of the '"improved" M16A2 variety, with the index-finger protrusion versus the smooth (and many would say preferred) A1 version. The forward assist is of the slightly enlarged type seen on early M16A2s and carbines. Finally, the stock is the collapsible, period-correct but diminutive CAR-type, riding on a 6-point receiver extension. Weight is 6.1 pounds naked, and 36.6-inches in OAL extended.
The SFOD-D carbine was one of the first to carry a red-dot optic, a flashlight, and other accessories a true operator may need fighting evil-doers in the field. In the early 1990s, state of the art in optics was represented by the commercially-acquired Aimpoint M5000 series, an early red-dot originally designed for hunting animals, but clearly acceptable enough for humans too. This was mounted on a rail adapter, that itself was attached via a screw hole in the recess of the fixed carry handle of the upper. While offering the user at best a chin weld due to the elevation above the comb of the stock, it is significantly faster to acquire targets at close range than the standard five-point A1-style iron sights.