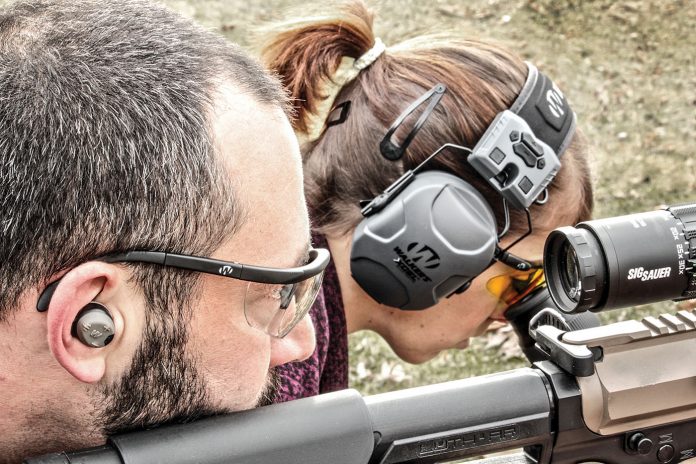 By Frank Melloni 
Clarity and protection for any season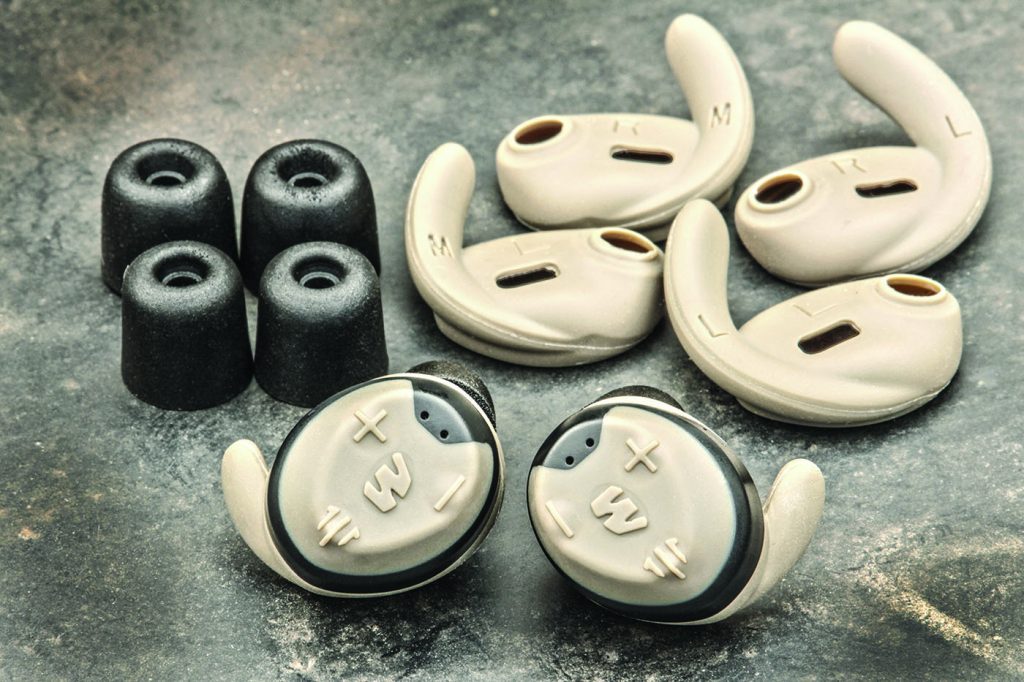 If you're fortunate enough to live in a state that experiences all four seasons, then you know that ear muffs get to be too darn hot in the summer, and plugs leave your lobes exposed to the harsh elements in the winter. Walker's has delivered the next evolution in electronic hearing protection with both their Silencer BT plugs ($299.99) and their XCEL 500BT muffs ($149.99; both at www.walkersgameear.com) to keep you protected, yet aware in any conditions. As designated with the "BT" in their respective model names, both new designs offer Bluetooth connectivity to allow the user to take phone calls, stream audio or link anything else that utilizes Bluetooth.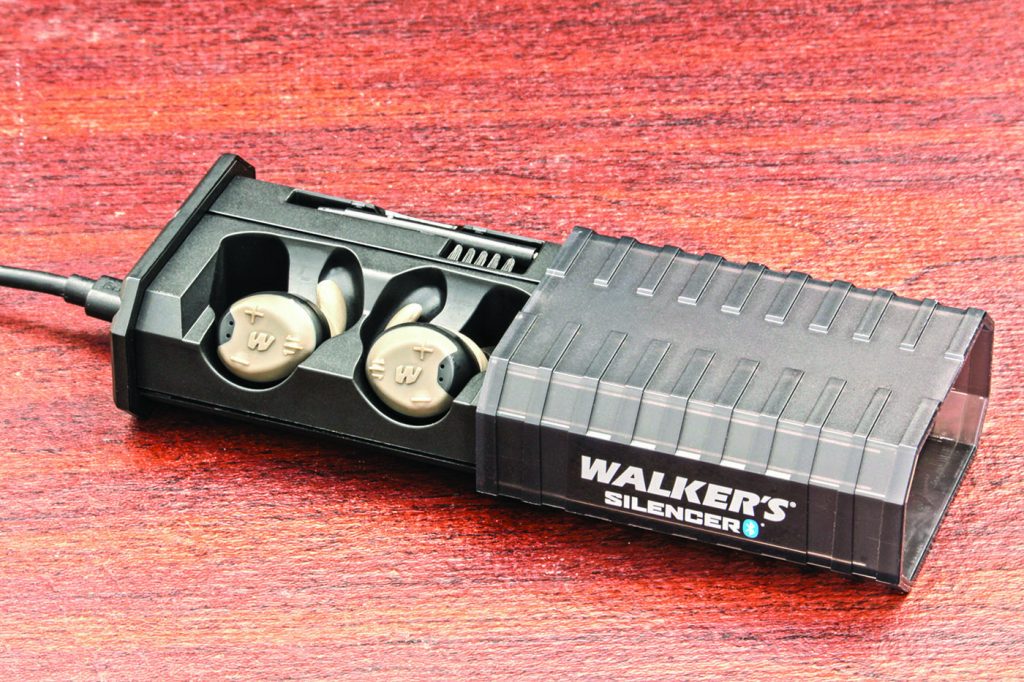 Both models also offer a built-in equalizer that allows for four different modes including a voice-clarity mode, a power-boost mode, a high-frequency-enhancing mode and a universal mode. In our testing we found the voice-clarity mode to be exceptionally helpful when trying to carry on a conversation on a busy range, or even for just filtering out the sound of the HVAC unit blowing behind us.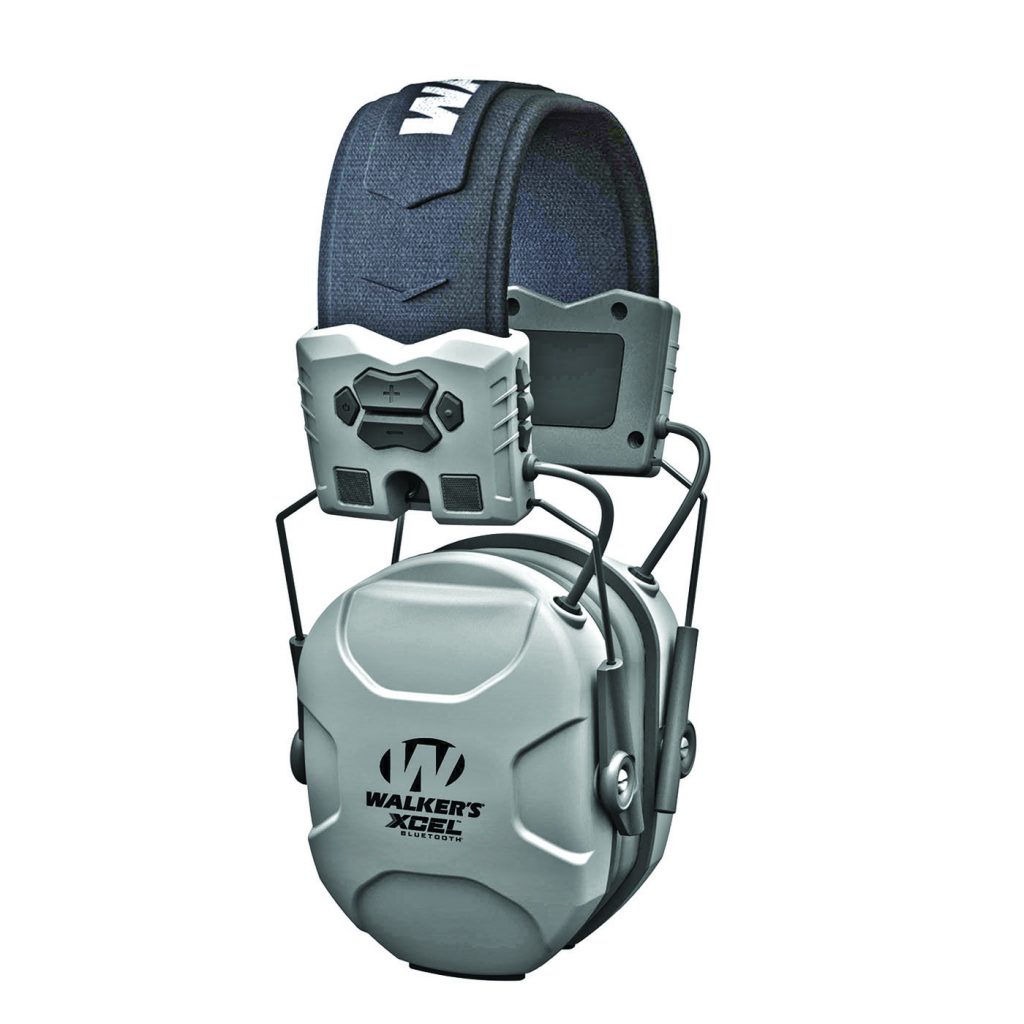 The power-boost mode came in handy when we tested them afield, as they picked up the sounds of even the most distant critters. Both offerings allow the user the option of selecting a 2-, 4-, or even 6-hour automatic shutoff times. I found this to be very helpful, as I have pulled electronic ear protection out of my range bag with dead batteries more times than I wish to admit. We also enjoyed the voice prompts which gave us a plain English explanation of what was happening with each button we pressed. Hearing "Bluetooth on" and "universal mode" was a lot easier than having to commit certain tones and beep patterns to memory. The Silencer BT plugs are meant to fit snugly in your ear canal and come with three sizes of foam inserts, as well a variety of fins that help them hook inside of your ear. This made wearing a state-required blaze orange hat effortless. It also eliminated any strain to my neck, as this is a near-weightless hearing protection option.