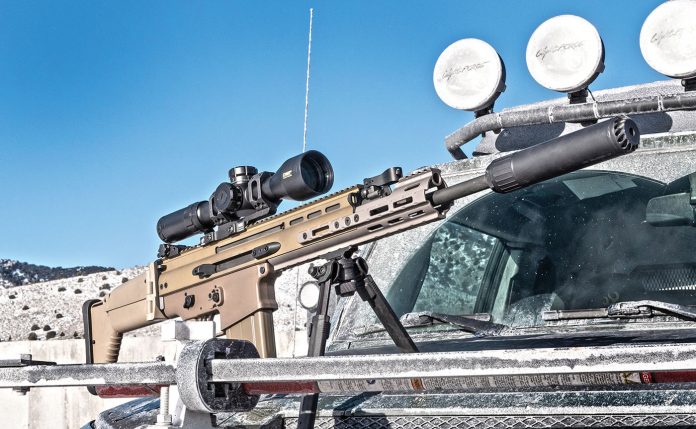 While testing the then-new FN America SCAR 17S in 2011 I tried several suppressors. Conventional designs tended to beat up the rifle, and me. During rapid fire it was unreliable, with lots of gas moving down the barrel into the action (and my face). It would work in a pinch, I guess, but less than ideal and proved problematic for the SCAR Heavy for the military. A friend of mine asked me to try his latest OTB (Over The Barrel) design, the Helix OSS.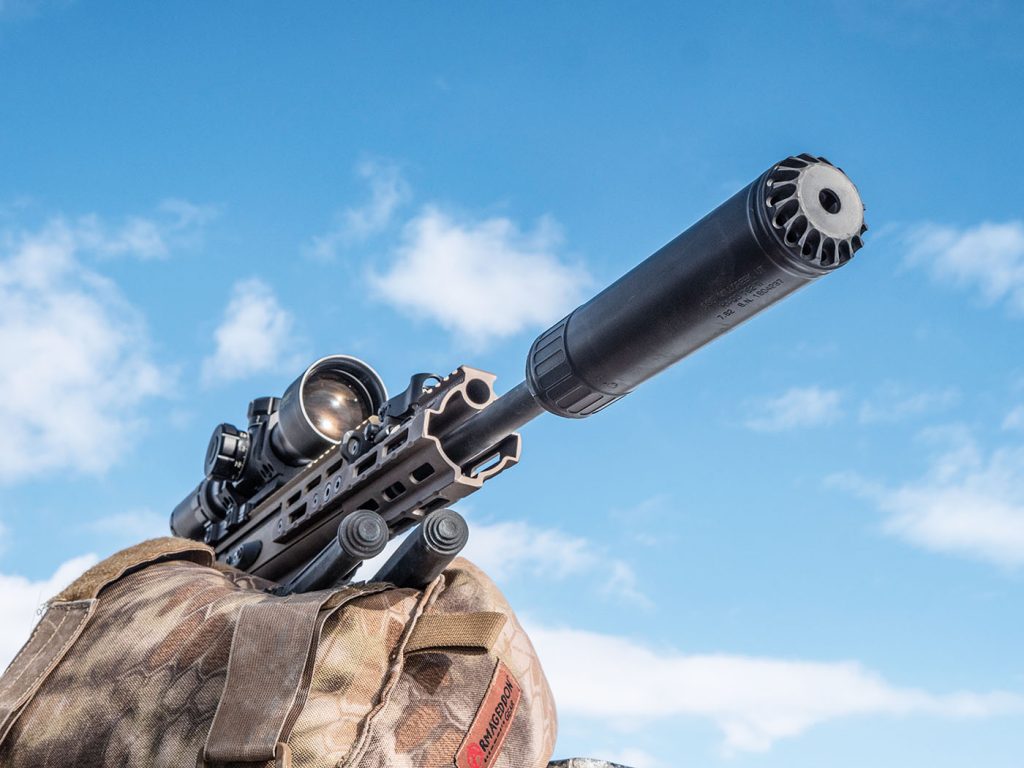 It was a two-piece design with little or no back pressure. The difference on the SCAR was incredible; recoil was reduced not increased, no gas in my face, brass ejection pattern was unchanged and reliability was excellent. With no baffles, gas flowed out the front, reducing back pressure with moderate sound reduction. That was Gen 2 as I recall. I have been using Gen 5 for quite a while now, having and tested every generation in between over the years. Nowadays OSS Helix suppressors use the same flow through design in a more compact package that's lighter and quieter, and using a QD attachment. It was time to meld the newest Helix (HX) suppressor with an old friend, the SCAR 17S, and see if anything had changed.
OSS HX-QD-7.62 Titanium
My test suppressor was one of their most popular models, the 7.62mm built from Grade 5 Titanium and 17-4 Stainless steel. It was attached to their QD-Muzzle brake that is threaded 5/8" x 24 TPI. Length is 7.2 inches and it threads onto the QD with left hand threads tightening the suppressor with each shot. Like the rest of the OSS Helix suppressors, this one uses their patented Flow Through design that is designed to eliminate back pressure. The front of the suppressor has vents on the outer diameter that vent gas out of the front rather than trapping it inside creating back pressure. Unlike other predecessors the Helix is fully welded, completely contained and a single piece.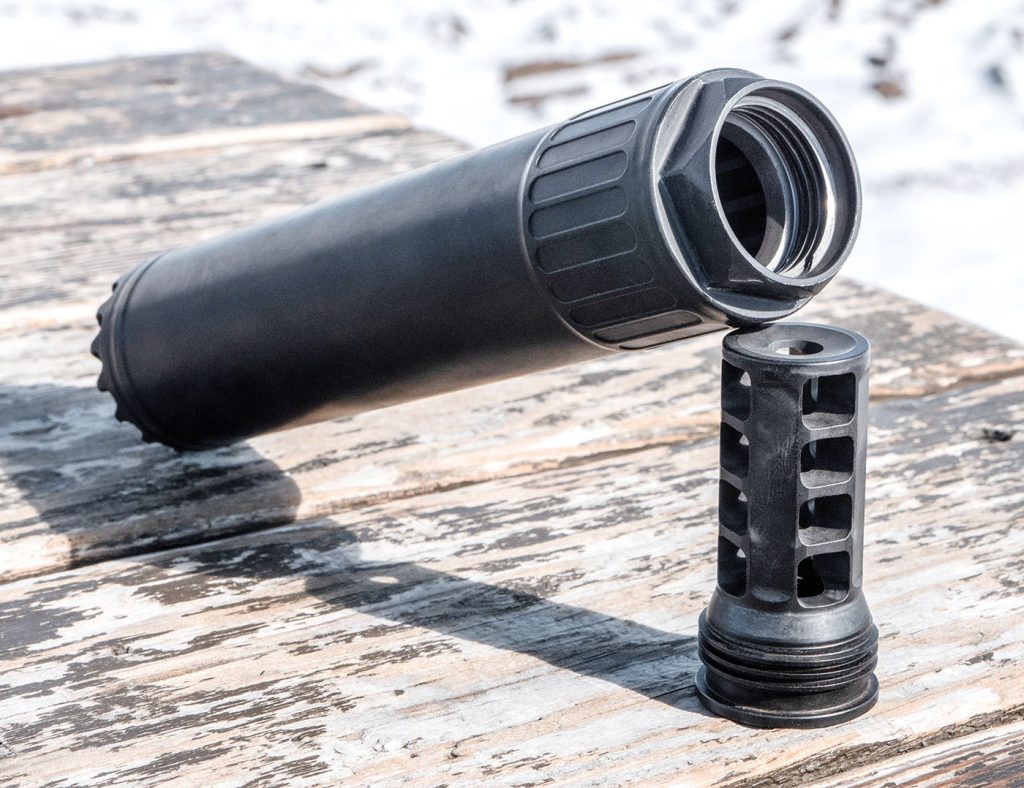 Test Platforms
My primary test rifle was an FN America SCAR 17S in FDE (Flat Dark Earth). A Midwest Industries MI-SCAR SOCOM extended rail using M-LOK was added along with a Timney Trigger. The scope was Bushnell's Elite Tactical 3.5 to 21 50mm DMR II using a G3 reticle, mounted in an American Defense Manufacturing 34mm QD mount. Ammunition was Hornady's .308 Win. 155-grain BTHP American Gunner. My SCAR 17S has produced repeated 0.60 inch groups at 100 yards in this configuration, and an occasional sub-2-inch group at 300 yards.