The 1-6x-sized 1-8x
No scope demographic has experienced more change and advancement than the low power variable optic (LPVO). Interest in 1-6x and 1-8x scopes have now surpassed red dot sights and are more common on general purpose ARs than any other type of sight. A good LPVO allows shooters to have their cake and eat it too; red dot speed up close, and the ability to reach out and smack targets at extended ranges with ease.
A solid example is EOTech's new Vudu 1-8x ($1,399), which is based on their award winning 1-6x, first introduced back in 2015. The new optic has a striking resemblance to its little brother, appearing to even share the same short dimensions, yet the 8x model receives a 2x bump in magnification, a daylight bright illuminated reticle and a welcomed removable power throw lever.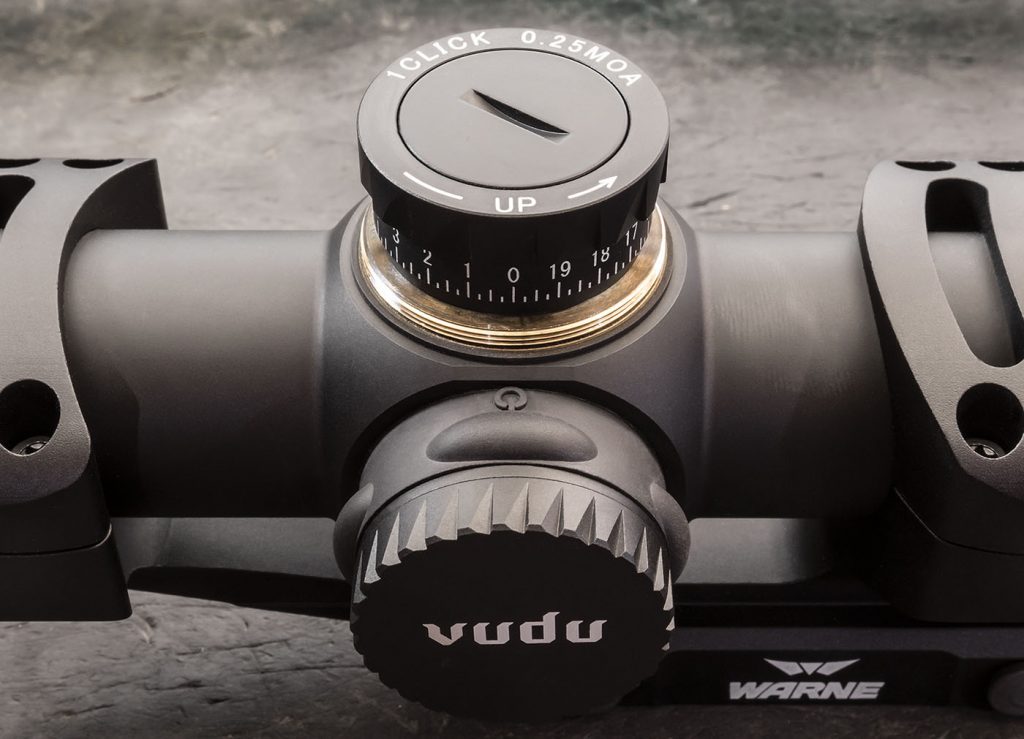 The new 1-8x does share the same 30mm T6 aluminum maintube with the 1-6x, with the only difference being a ¼ inch increase in total length. Given the power range, and based upon end-user feedback, EOTech predicts most shooters will be holding for both windage and elevation. As such, turrets are kept short and capped.
In place of the first focal plane (FFP) reticles found in the Vudu 1-6X, the new 8x receives its in the second focal plane and a fiery, fiber optic dot is used in place of the "etched fill" illumination used within the company's FFP offerings. The fiber-optic illumination makes the 1-8X as fast and as bright as a traditional red dot optic up close, while the reticle is proportioned and ideally sized for precision shots at max magnification, thanks to a .5 MOA center aiming point.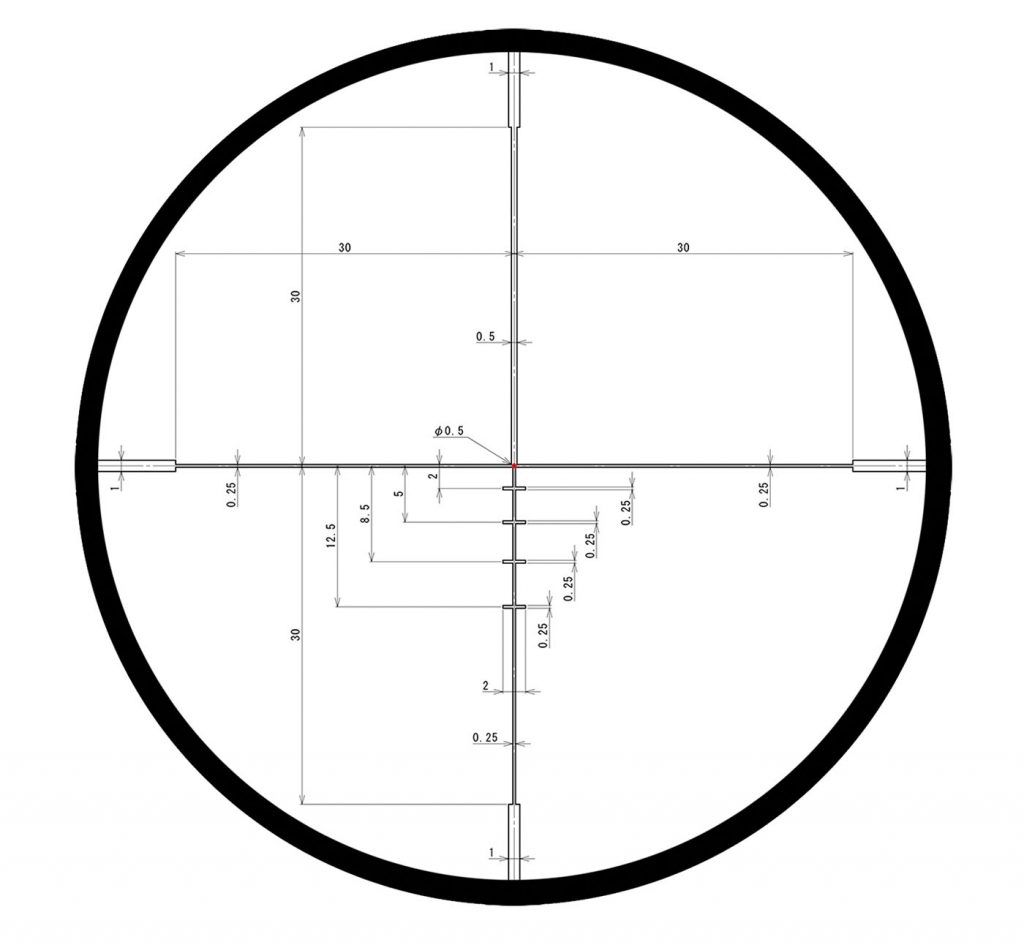 At the time of this writing, the Vudu 1-8X is only offered with an MOA-based reticle with matching turrets. The reticle is designed for the competitive shooter, complete with windage and elevation references for fast-paced stages or for practical use in the field by gun-toting professionals.
See it at your gun shop, or contact EOTech Inc.; Tel.: (888)-368-4656; Web: www.eotechinc.com