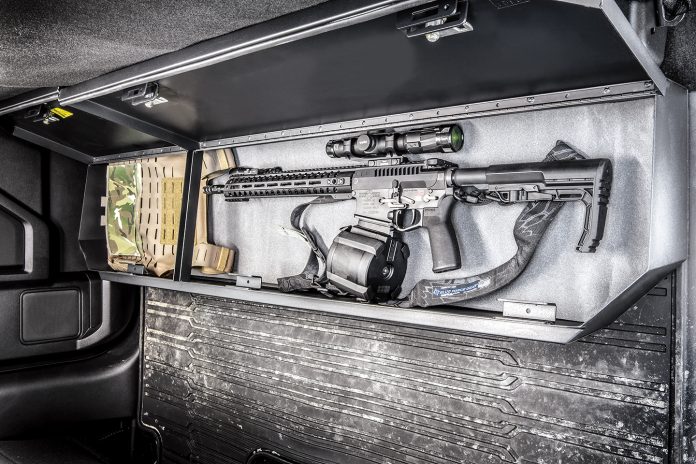 Magpul D-50
Drum magazines of the 1990s do not have a stellar reputation – loading, feeding, weight, longevity and of course durability, all suffered. We blame the '94 AWB that curtailed almost all innovation within this segment.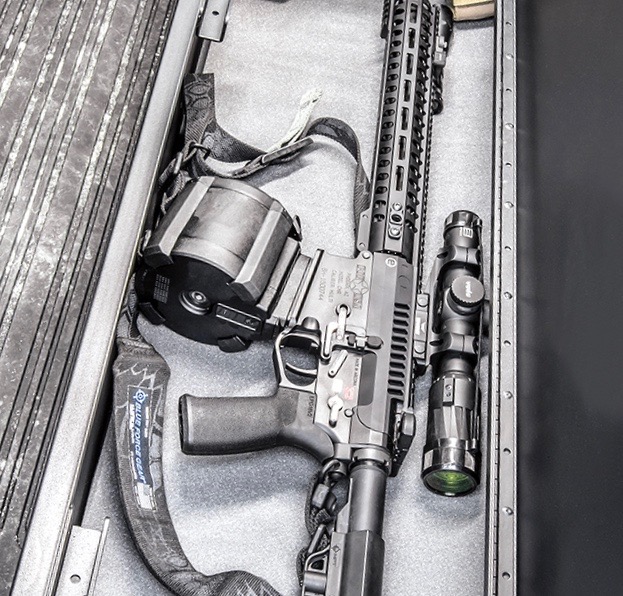 Fast-forward a couple of decades and Magpul – the polymer experts –weighted in and created their version of a drum magazine, compatible with SR25/DPMS .308 AR-10-type platforms. Known as the D-50 ($149.99), this 50-round rotary magazine, essentially combines two of Magpuls standard capacity, 25-round .308 mags into a single, lightweight, reliable drum. Say good-bye to mag couplers, spare magazines and pouches for your truck gun. Insert a D-50 and you should have enough big pills to tackle nearly any scenario short of the zombie apocalypse.
The D-50 is intelligently designed with stainless steel internals and a ratcheting loading lever that removes spring tension, allowing the D-50 to be effortlessly reloaded by hand and quickly disassembled with a flat-head screw driver. The length of the D-50 is very manageable and allows for comfortable magazine-supported prone shooting and is even fully compatible with longer-than-SAMMI-spec match grade ammunition up to 2.830-inches in OAL, such as M118LR. We tested ours in a SIG Sauer 716 G2 DMR chambered in 6.5 Creedmoor and it cycled flawlessly. Contact Magpul Industries; Tel.: (877) 462-4785; web:www.magpul.com
Tuffy Security Products Under Rear Seat Lockbox
Most of us are outdoorsmen that spend a significant amount of time in our vehicles, hauling around firearms and expensive accessories to support our activities. Typically, a truck is the means to an end; it gets us to where we want to go. It's then parked and left unattended for long periods of time, along with our costly possessions. It's a prime target for thieves that can break into a car faster than you can use your key.
It's smart to hide, or better yet, take valuables with you before locking up and heading out. It's intelligent, however, to take things a step further and secure these valuables inside a lockbox that's been bolted down within the cab and hidden from view.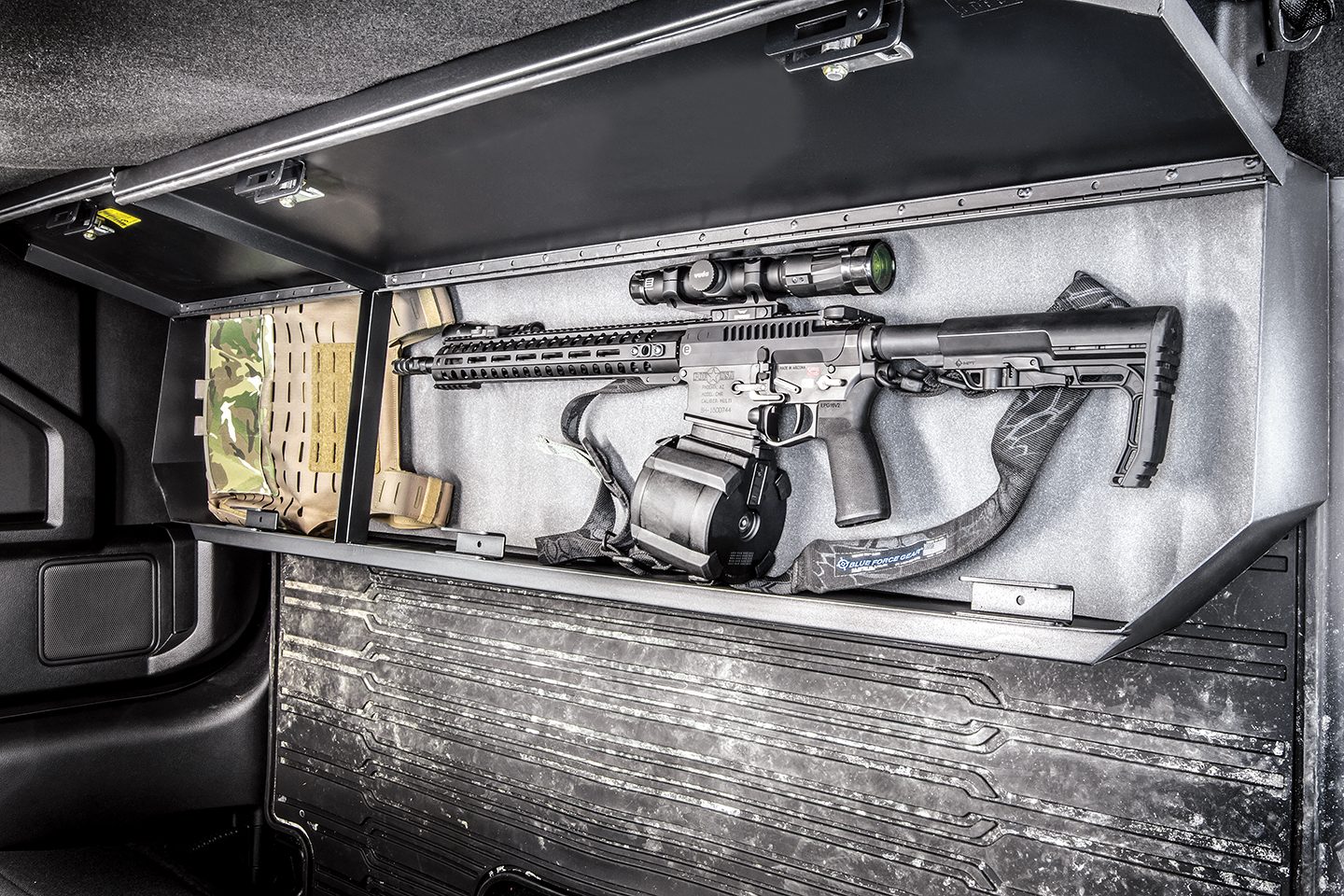 Tuffy Security Products manufactures the Under Seat Lockbox ($400) designed to fit beneath the rear bench of most pick-up trucks. The 16-gauge steel lockbox offers 4,500 cubic inches of storage (2,740 if you have a factory subwoofer). The contents of which are easily accessed by simply lifting the base of the rear bench up, exposing a pair of keyed locks. Installation is relatively easy using factory hardware and does not require drilling. Once installed the lockbox tucks neatly below the rear bench, unnoticed by window-peepers. The box easily accepts full-length rifles and shotguns, spotting scopes, and other awkwardly shaped items. No truck – no problem. Tuffy also offers a security console insert that will transform your center console into a hidden mini-safe, and if you happen to own a Jeep Wrangler, Tuffy makes some incredible security options for your rig. Contact Tuffy Security Products; Tel.: (800) 348-8339; web: www.tuffyproducts.com