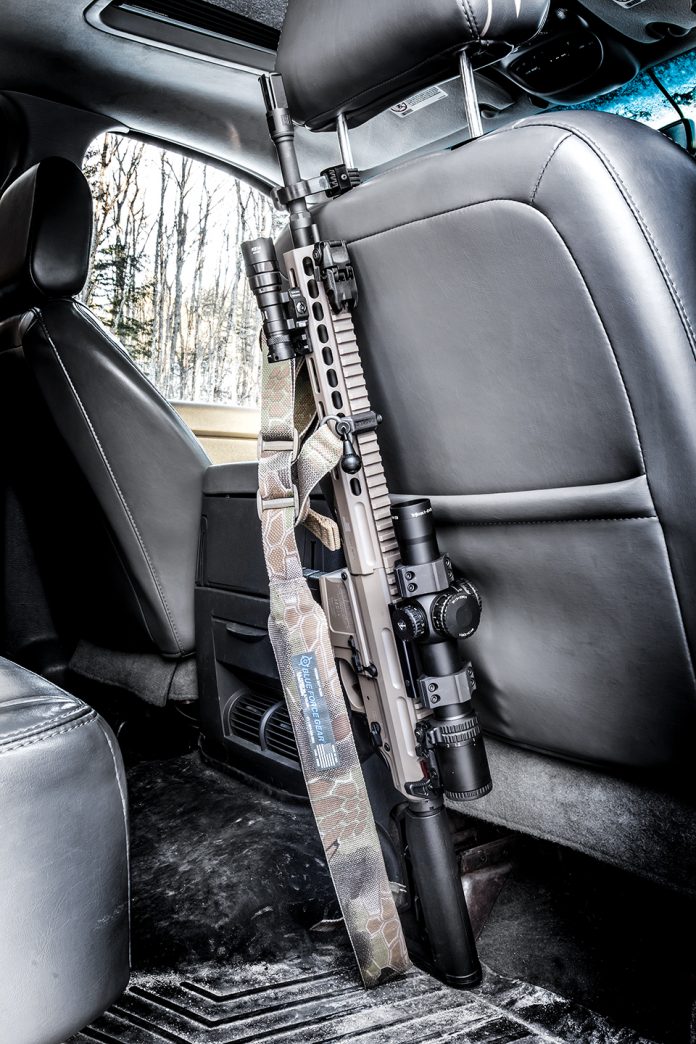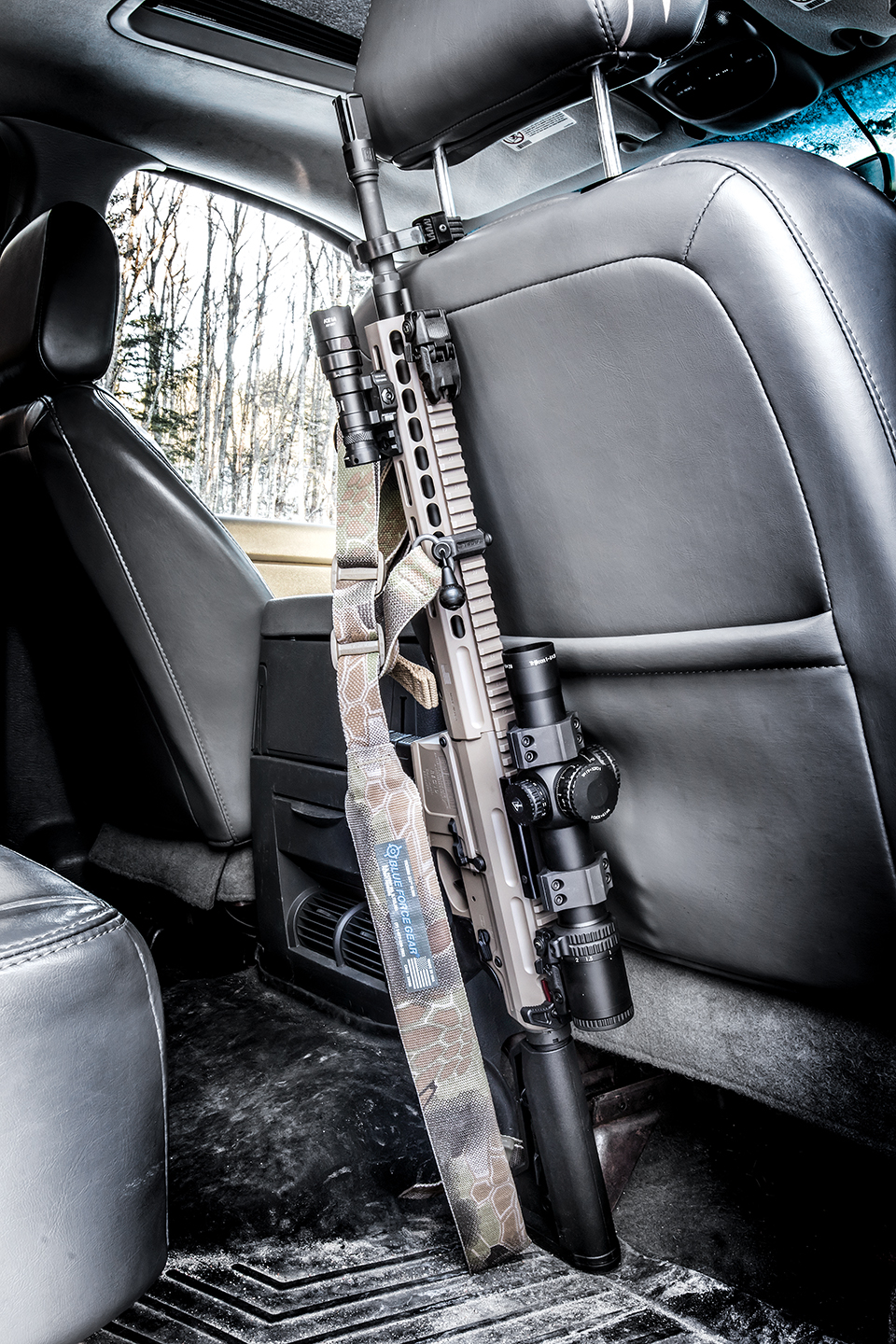 Lucid Optics Snap Rack
Best known for its value-priced scopes and red dot sights, Lucid Optics has developed an ingenious method of securing a rifle or shotgun behind your vehicles seatback. The Snap Rack is a simple, effective design that utilizes a polymer hook that captures your long gun barrel or muzzle device, pulling it tight against the seatback. The opening of the hook is designed to face in the direction the gun will be removed. A thumb hold is molded into the hook, allowing for single-hand removal.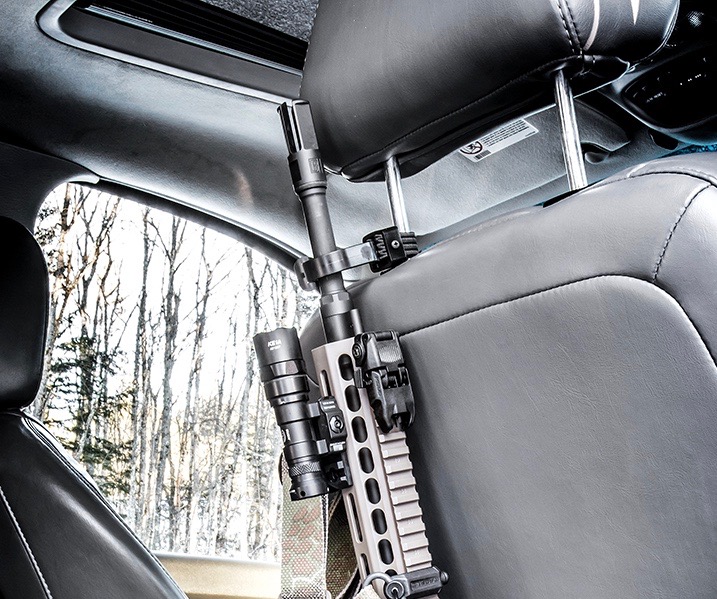 As an example, the Snap Rack would be placed on one of the passenger-side headrest rods that secures the headrest to the seat back utilizing the included hook, bracket, strip of high-grade elastic and a couple of screws. Installation is non-permanent, is adjustable and no modifications are necessary. The hook would be positioned facing the driver. Your long gun would sit on its recoil pad, barrel pointed up, following the contour of the seatback. Simply snap the hook around your barrel and your rifle is pulled taught around the seat back until needed. To deploy, simply grasp the barrel with your right hand and utilize your thumb to unsnap the hook and pull the rifle into the driver's compartment. Easy day and nothing is faster and more secure, in our experience. The best part? MSRP is just $14.99. Contact Lucid Optics; Tel.: (307) 463-2633; web: www.lucidoptics.com
BFG Vickers VCAS Two-Point Adjustable Padded Sling
Every truck gun needs to have three accessory items: a sling, a white light and an optic with an illuminated reticle – in that order. A sling is to a rifle, what a holster is to a pistol, you should have one.
We are huge fans of quick-adjust two-point slings, and our preferred model nowadays is made by Blue Force Gear, specifically its VCAS padded model. Co-developed with US Army Delta Force assaulter, Larry Vicker's (ret.) the Vickers Combat Application Sling (VCAS) offers a quick adjustment pull tab allowing the users to quickly change the length of the sling without creating any loose ends to snag or hang up.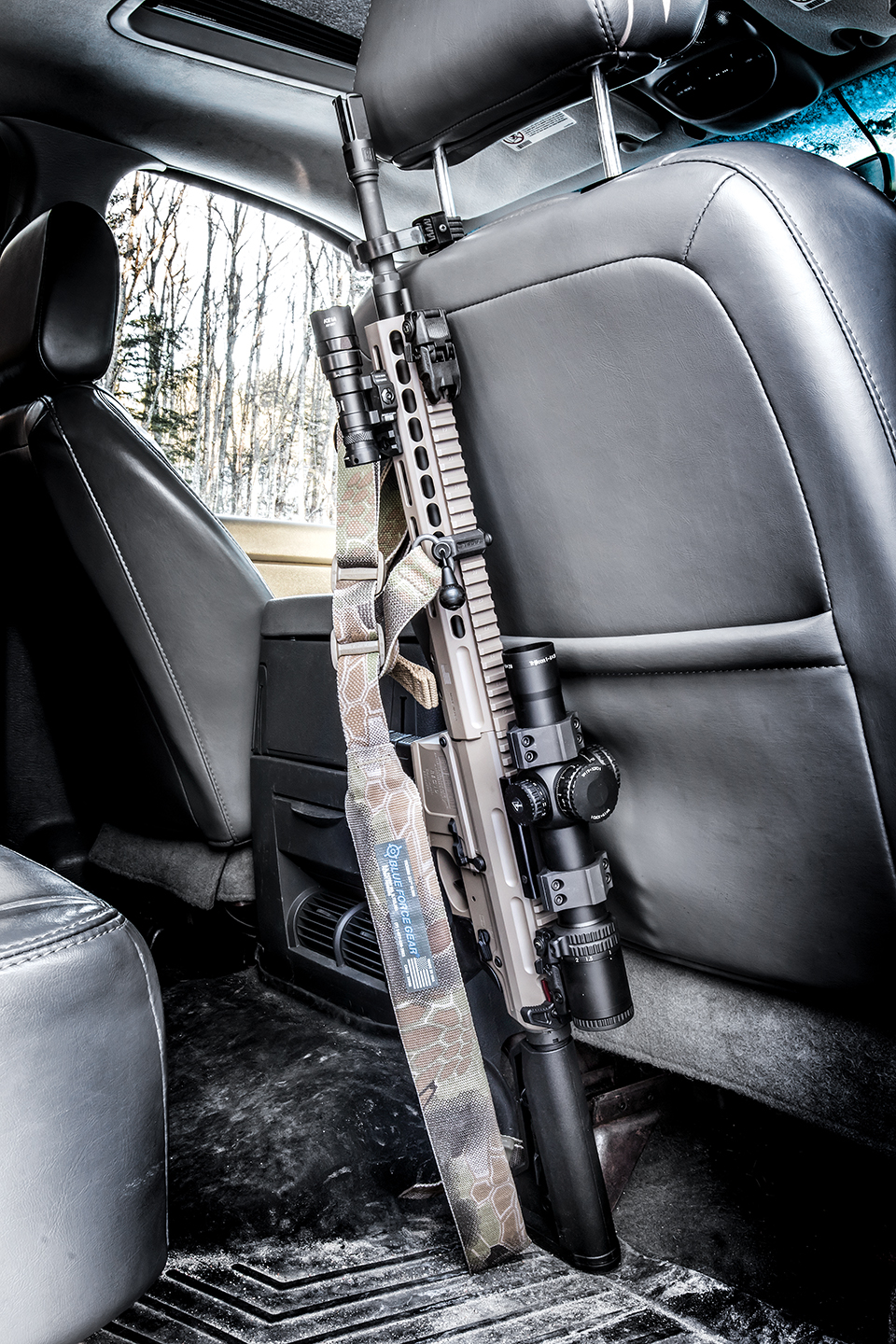 Numerous variations of this sling are available, padded and unpadded, metal or acetal hardware, different width webbing – all in proven patterns and trending camouflage patterns. Blue Force Gear also offers a custom sling builder allowing you to fully customize not only color and pattern combinations, but a multitude of sling attachments as well, sure to be compatible with any platform. The VCAS (from $49) is one of the most trusted slings by armed professionals and is the issued sling to US Marines. Contact Blue Force Gear; Tel.: (877) 430-2583; web: www.blueforcegear.com