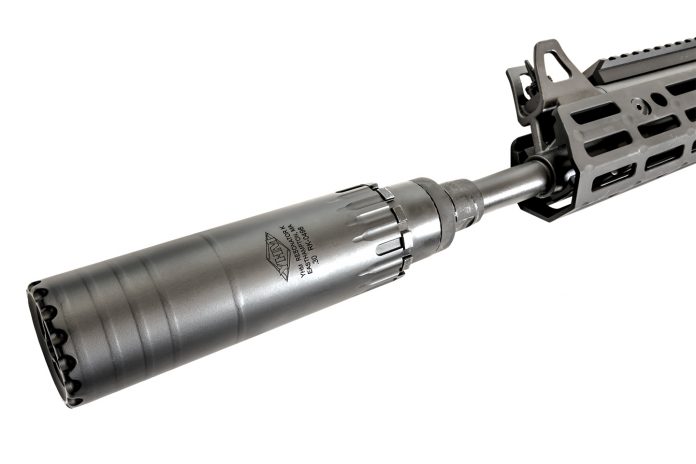 Yankee Hill Machine Resonator K
If you value your hearing, suppressing your rifle makes a lot of sense. If that's the case a quick-connect suppressor, such as YHM's Resonator K offers a lot of sound-suppression for the money.
What we love about the Resonator K ($589) is that the blast chamber is threaded for the popular 1-3/8"-24 thread, making it compatible with many of today's mounting options. The updated endcap design greatly reduces flash and the suppressor can be used on rifle calibers ranging from .17HMR all the way up to 300 RUM.
Not only is the Resonator lightweight, quiet and affordable, it utilizes a tubeless design housing 17-4 stainless steel baffles and a 718 Inconel blast baffle, both of which have been heat treated, increasing longevity and shrugging off years of rigorous, full-auto abuse. The QD version is barely there, weighing only 12.4 ounces and stretching a hair over 5.5-inches in length. Contact Yankee Hill Machine; Tel.: (877) 892-6533; web: www.yhm.net