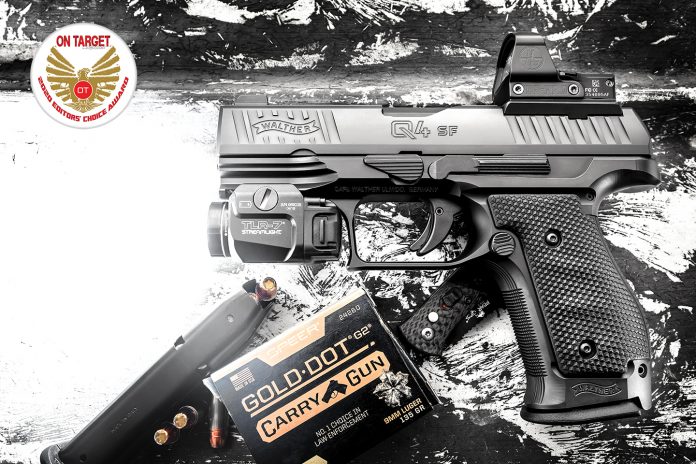 Walther Q4 SF
—Dave Bahde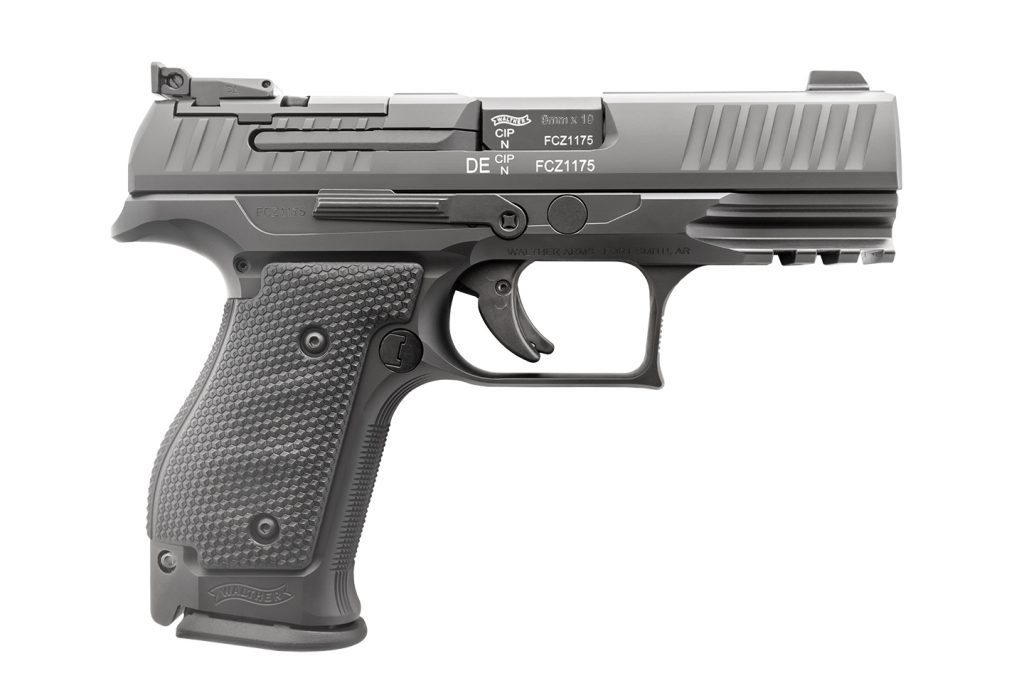 This smooth-running machine screams German detail and build quality
One of Walther's most popular pistols is a bit of an enigma: an all steel, 41.6 ounce, 5-inch match pistol called the Q5 Match Steel Frame. Introduced in January 2019, it was a hit from the start. It was about perfect for action shooting competitions; fast, accurate, smooth and optics ready. Swimming in a sea of plastic, many in the industry shook their heads at a "heavy" pistol. Most were focused on lightweight polymer or alloy frames that were more art than function, and designed to be carried often and used only if necessary, With an entire generation of shooters never actually using an all-steel pistol, the Walther seemed odd—at least until they shot it. Was it heavy by comparison, sure, but it was insanely accurate, and completely controllable. It's 5-inch barrel made carry a tad inconvenient, as it was really a competition pistol, so the clamoring for a more-compact Q4 began almost immediately. Walther was listening and has come through with flying colors.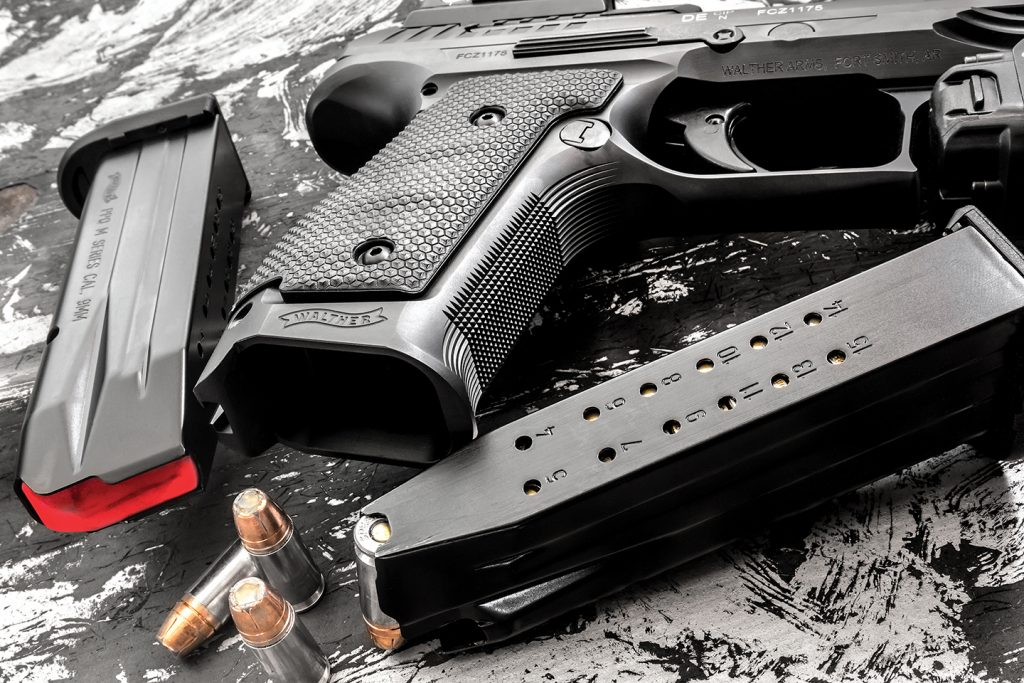 So why a heavy gun? Well, it's pretty simple: all-steel pistols are easier to shoot, generally due to less recoil and muzzle rise, and for most they make accuracy easier—that being my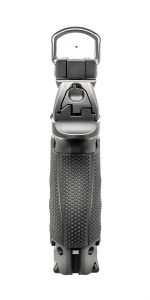 priority. Machined from solid steel-billet, the frame and slide are strong, smooth and result in a very well-balanced pistol. Typical Walther ergonomics allow the Q4 SF to melt into your hand. Using the same grip as the Q5 has resulted in an aftermarket for some stunning panels of varied grip texturing, many of which are thinner. Checkering is present on the front strap and trigger guard with a contoured and beveled magazine well. Controls match the polymer Q4; easy to reach with either hand, yet recessed for concealed carry. The rear beavertail on the SF is deeper and more pronounced than the Q4 Tactical, which results in a higher grip-to-bore line relationship that rolls over the web of your hand, locking it in place. A full-length accessory rail allows for lights or aiming aids.
The Q4 SF trigger is very clean, since the striker assembly is pre-loaded when the pistol is charged. Trigger "pull" is solely due to spring tension from the trigger and disconnector springs. Travel is short by comparison, with a reset of only .10 inch. Trigger weight is approximately 5.5 pounds and consistent from shot to shot. Internal safeties include trigger, firing pin and disconnector. The external trigger safety is a fourth.
The slide includes front and rear cocking serrations. Sights on the standard model are carry oriented, using phosphoric dots. The optics-ready version uses an adjustable rear sight with no dots and a slightly longer and taller serrated front sight. The top of the slide is serrated to cut down on glare. The barrel is match-grade and 4.0 inches long.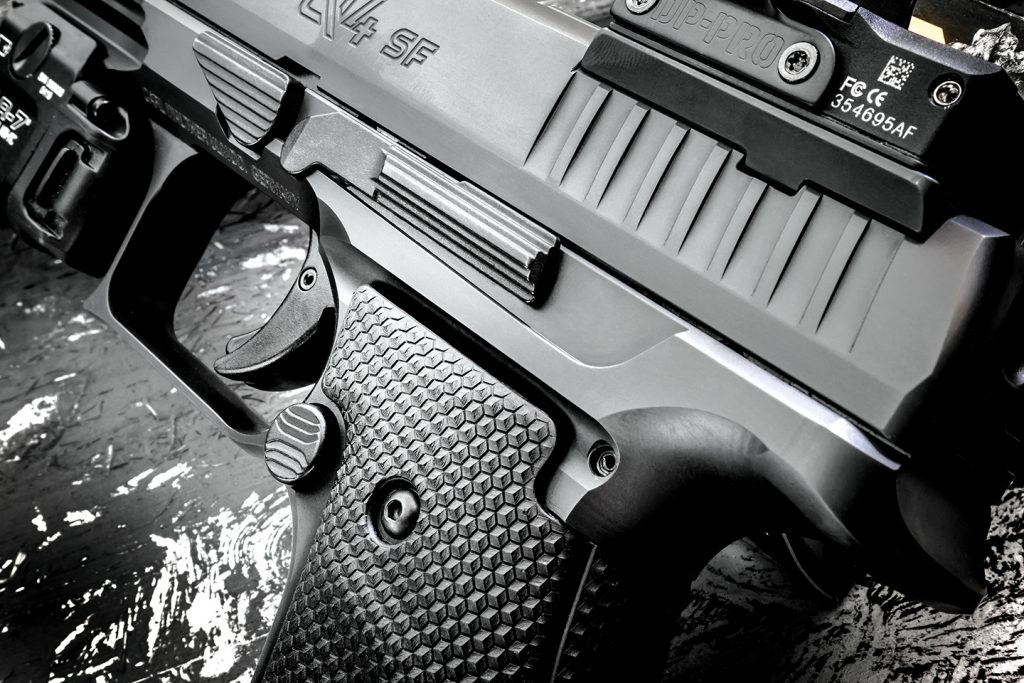 Optic plates available for the Leupold Delta Point Pro, Trijicon RMR, and Doctor Optic cuts, allowing fitment of most red dots on the market. While you can see and use the front sight if necessary it is not co-witnessed. Both versions of the Q4 SF ship with two 15-round magazines in a Walther hard plastic case.
Shooting the the Q4 SF side-by-side with the polymer-framed Q4 Tactical, you could immediately tell the difference; less muzzle-rise and felt recoil, and with a firm grip and stance, the pistol barely moves when shooting practice ammunition. The combination of the extra weight, deeper palm swell and balance create a recipe for some pretty amazing accuracy. My best group came from Wilson Combat's 124-grain XTP +P at just a tad over 1.25 inches at 25 yards. Everything was under 2 inches, and most were around 1.5 inches. Reliability was excellent with everything used with no stoppages whatsoever.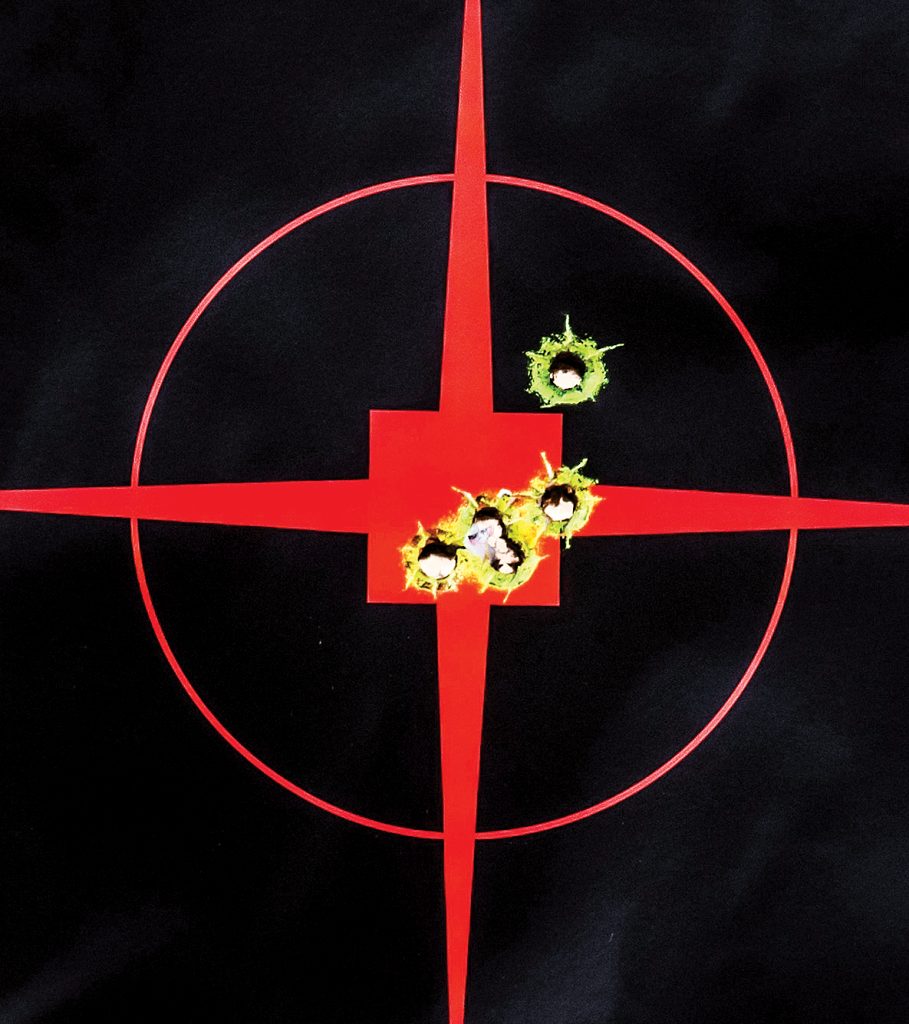 Bottom line is that Walther's Q4 SF is a smooth-running machine that feels more like a custom pistol than a steel version of a polymer counterpart. It is pure joy to shoot. Retail is $1,399 for the standard version, while the Optics Ready model adds another $100. See it at your dealer, or for more info. contact Walther Arms; Tel.: (479) 242-8500. Web: waltherarms.com—Dave Bahde