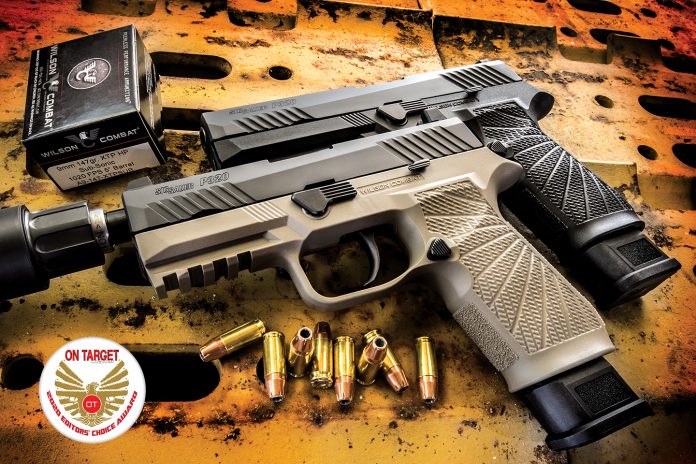 Wilson Combat WCP320 SIG P320 Grip Modules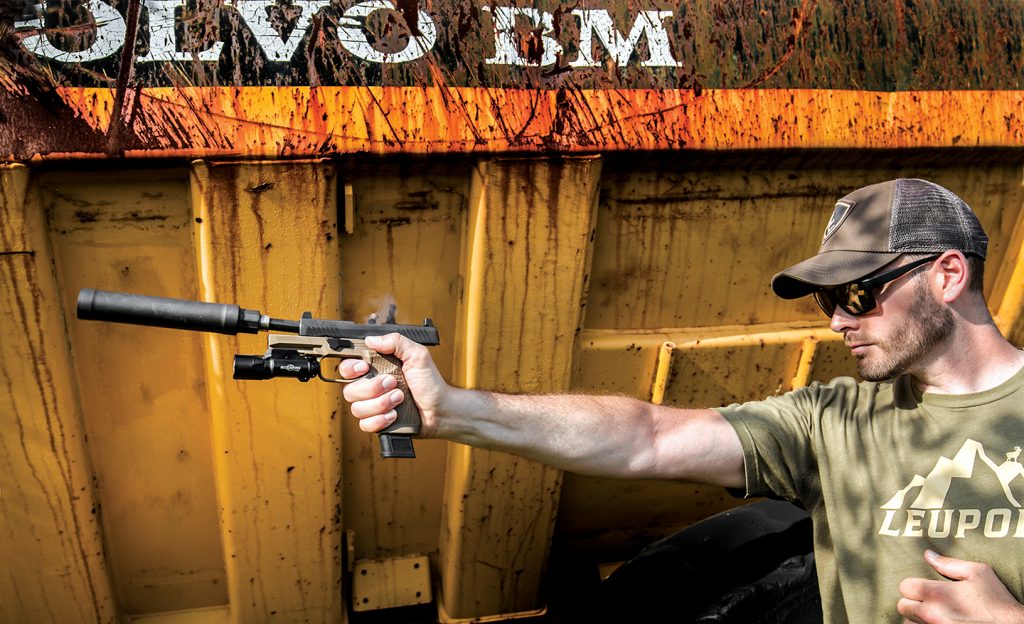 Superior ergonomics in under a mintue
Overall, SIG Sauer has done an outstanding job with the base P320. It is reliable, has a great trigger and is completely modular, allowing the user to go from a sub-compact all the way to a long-slide competition pistol—and everything in between—in under a minute, without tools. We're particularly thankful that the grip modules can be swapped out, because the current ones from SIG kinda suck, except the XCompact module, which was finally done right. Speaking of done right, that brings us to Wilson Combat, which rarely does anything wrong.
Bill Wilson is used to fixing other manufacturers half-assed attempts at making pistols and components, and has done the same here. Wilson had created an optimized P320 frame that checks all the boxes. The WCP320 offers significant improvements in shape, texture and overall ergonomics.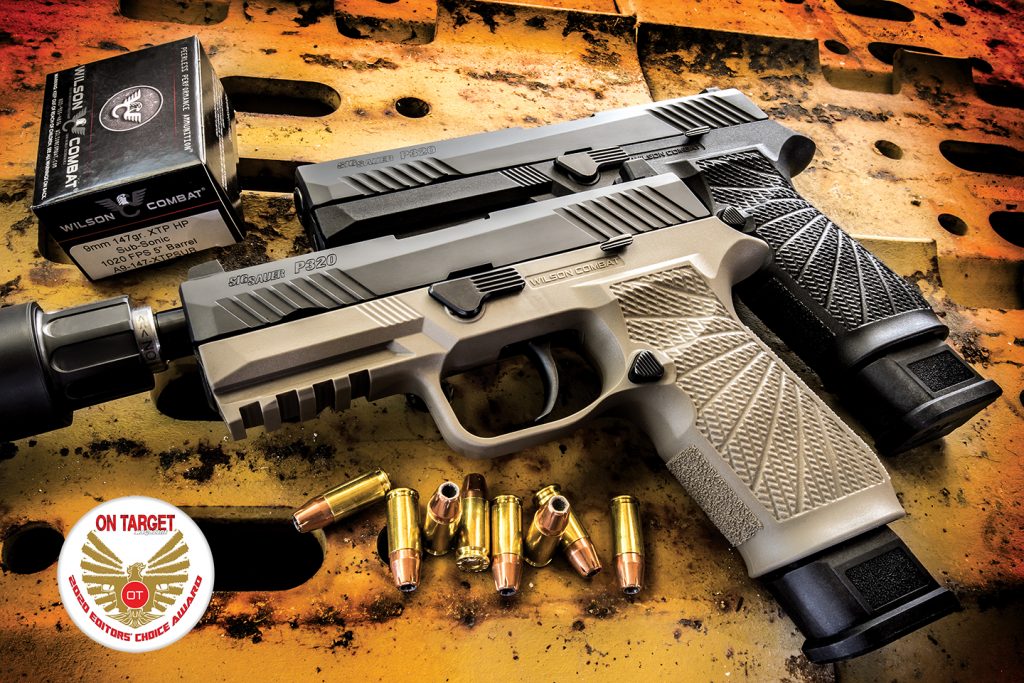 Due to the P320s removable fire control unit, the pistol has a higher than average bore axis, which results in slightly more muzzle flip than some of its competition. The WCP320 module helps even that playing field by offering a high-cut 1911-style beavertail, undercut front strap and reshaped, sloping trigger guard that together offer the highest grip possible. An enlarged, flared magazine well is molded into the frame offering far faster, precision reloads and is compatible with the latest generation of SIG Sauer X-series base pads. Grip traction is also enhanced thanks to Wilson's unique starburst grip pattern on the grip sides, while aggressive texturing can be found on the front and back straps where it is needed most.
So, with all these added features and benefits, what's the WCP320 frame going to set you back? A cool $64.95, which is a steal given the improvements that it provides. And you know it's quality given Wilson's heritage. It's not all lollipops and rainbows though. Word has gotten out, and as such, the WCP320s are in very high demand, which means they're going to be tough to find in stock anywhere for a while. They are available in black or FDE. Contact Wilson Combat; Tel.: (800) 955-4856; Web: www.wilsoncombat.com—Chris Mudgett