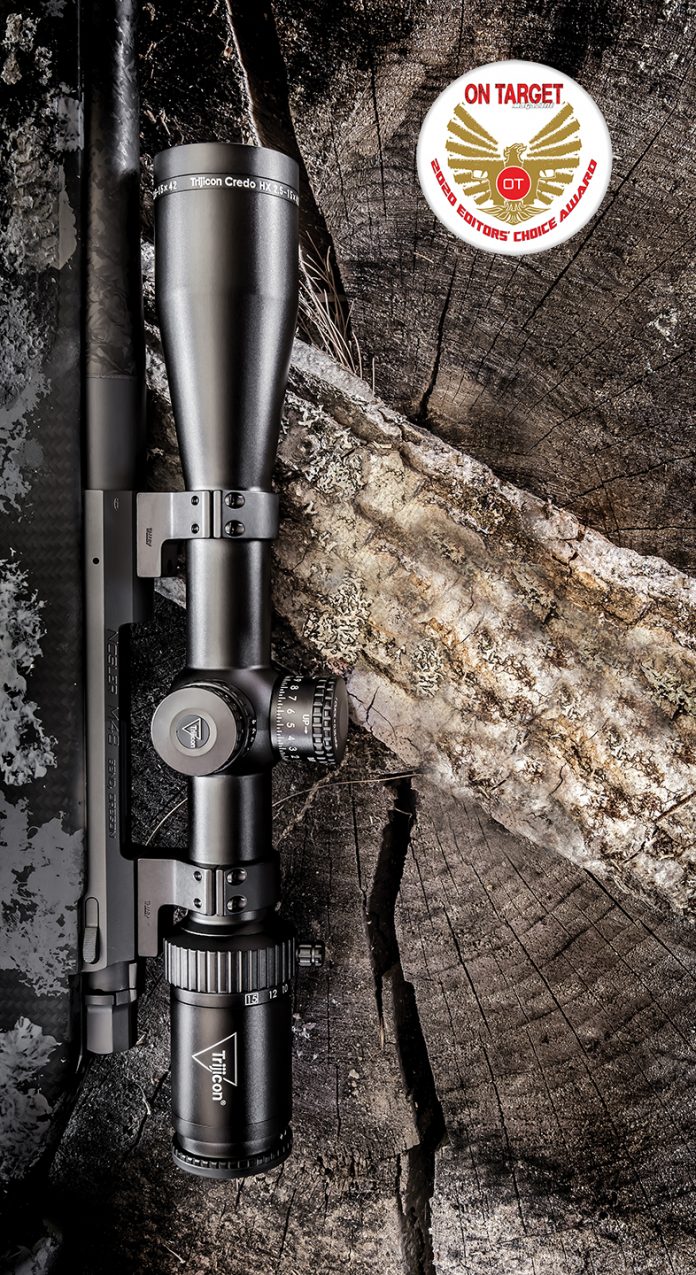 Trijicon Credo HX Hunting Riflescopes
Trijicon says that their new Credo HX riflescopes were "designed with one purpose in mind—brag-worthy hunts." After putting some time behind a few different models this year, we believe it — so much so that we feel they've earned a 2020 On Target Editors' Choice Award. These are top-quality riflescope's at comparatively-reasonable prices, packed with more useful features than you might expect. And, with all of Trijicon's optics being born from military heritage, these new Credo HX offerings are as rugged as you might expect.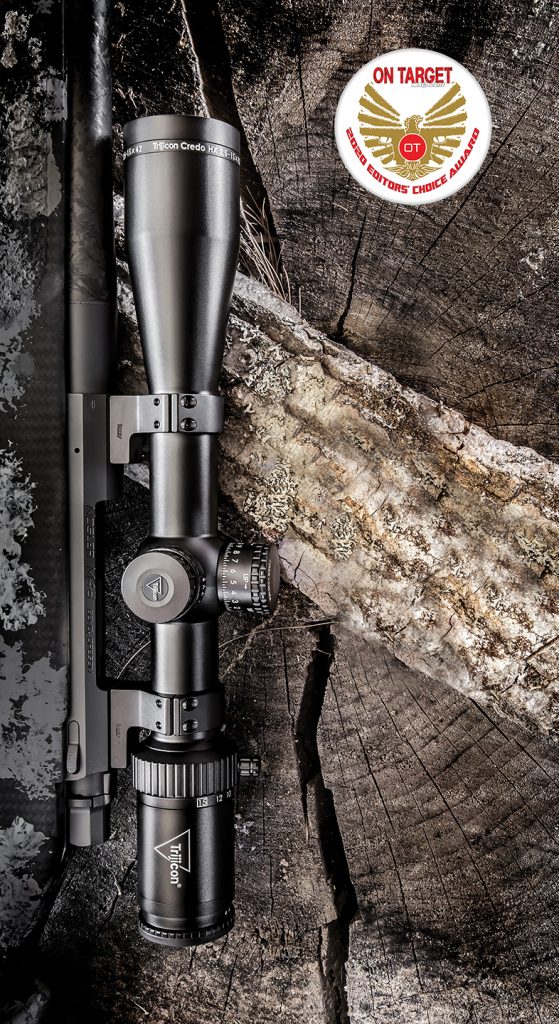 As far as new-product introductions go, 2020 was an absolutely huge year for Trijicon, and on a scale that we've never seen from an optics company. Seven models are currently offered in the Credo line alone, with illuminated and non-illuminated reticles set in either the first or second focal plane, giving you 21 scope/reticle combinations to choose among. Credo models include a 1-4x24mm ($999), 1-6x24mm ($1,200 to $1,350), 1-8x28mm ($1,799), 2.5-10x56mm ($999 to $1,150), 2.5-15x42mm (pictured — $1,299), 2.5-15x56mm ($1,399) and 4-16x50mm ($1,399 to $1,499). The HX suffix denotes their hunting application, but with six different reticle options to cover most any shooting discipline, these optics would excel in a variety of applications. One of the aspects that separates the Credo HX from the more defense-oriented Credo is its satin finish to aesthetically pair well with modern hunting rifles, versus the matte finish common to most defensive firearms. A subtle difference but a nice one.
All models are built on 30mm diameter, 1-piece machined aerospace-grade aluminum tubes and feature repositionable magnification ring levers, diopter adjustable ocular lenses and fully multi-coated, broadband, anti-reflective glass to provide excellent light transmission, and true detail and color with zero distortion. Reticle type and focal plane positioning is dependent upon model, but adjustments are MOA across the line. Illuminated-reticle models, which are available in both red and green, have ten brightness settings with an off setting between each. All-in-all, we think Trijicon hit a home run with this one. See it at your nearest dealer, or for more information contact Trijicon; Tel.: (800) 338-0563; Web: www.trijicon.com