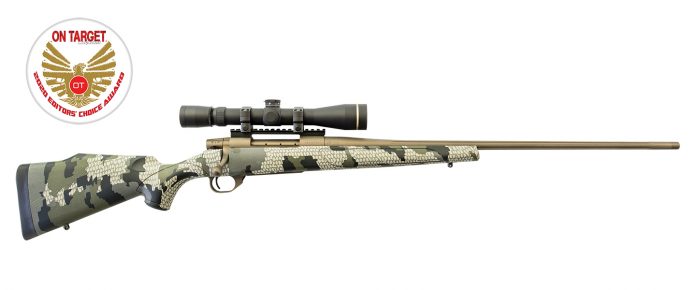 Weatherby Design-Your-Own Vanguard Custom Rifles
Customization meets affordability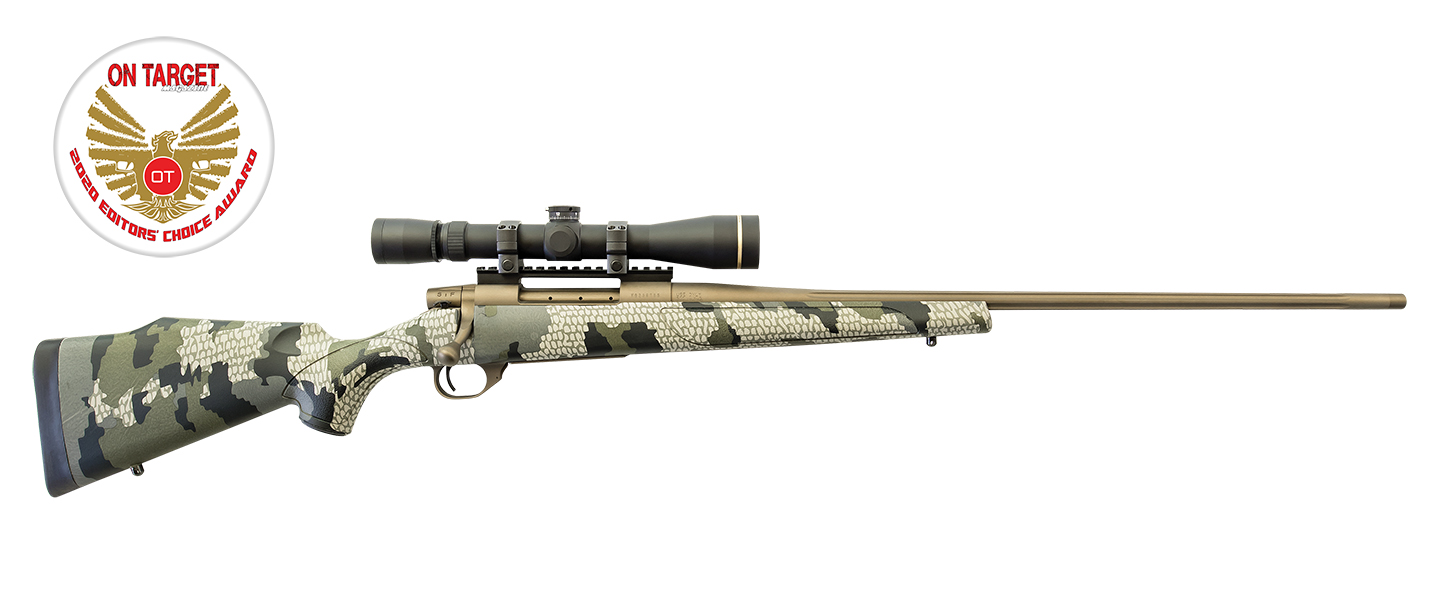 In 1945, Roy Weatherby opened his custom rifle shop in Southgate, California to produce bespoke hunting rifles built on FN commercial Mauser Actions. Over the years, Weatherby migrated his barreled-action manufacturing to Finland (Sako) and Denmark (Schultz & Larsen). In 1958, Weatherby introduced the Mark V bolt action, his first proprietary rifle developed totally in-house. The new Mark V had to withstand the higher pressures of the bag full of double-radius, proprietary, magnum cartridges Weatherby was also designing, which exceeded 100,000 PSI chamber pressure (by comparison, the .300 Win. Mag. produces an average SAAMI chamber pressure of 64,000 PSI/54,000 CUP).
Over the ensuing years Weatherby Mark 5 Actions were produced in the U.S. by Pacific Founders, in West Germany by J. P. Sauer, in Japan by Howa and again in the U.S. by Saco Defense Industries.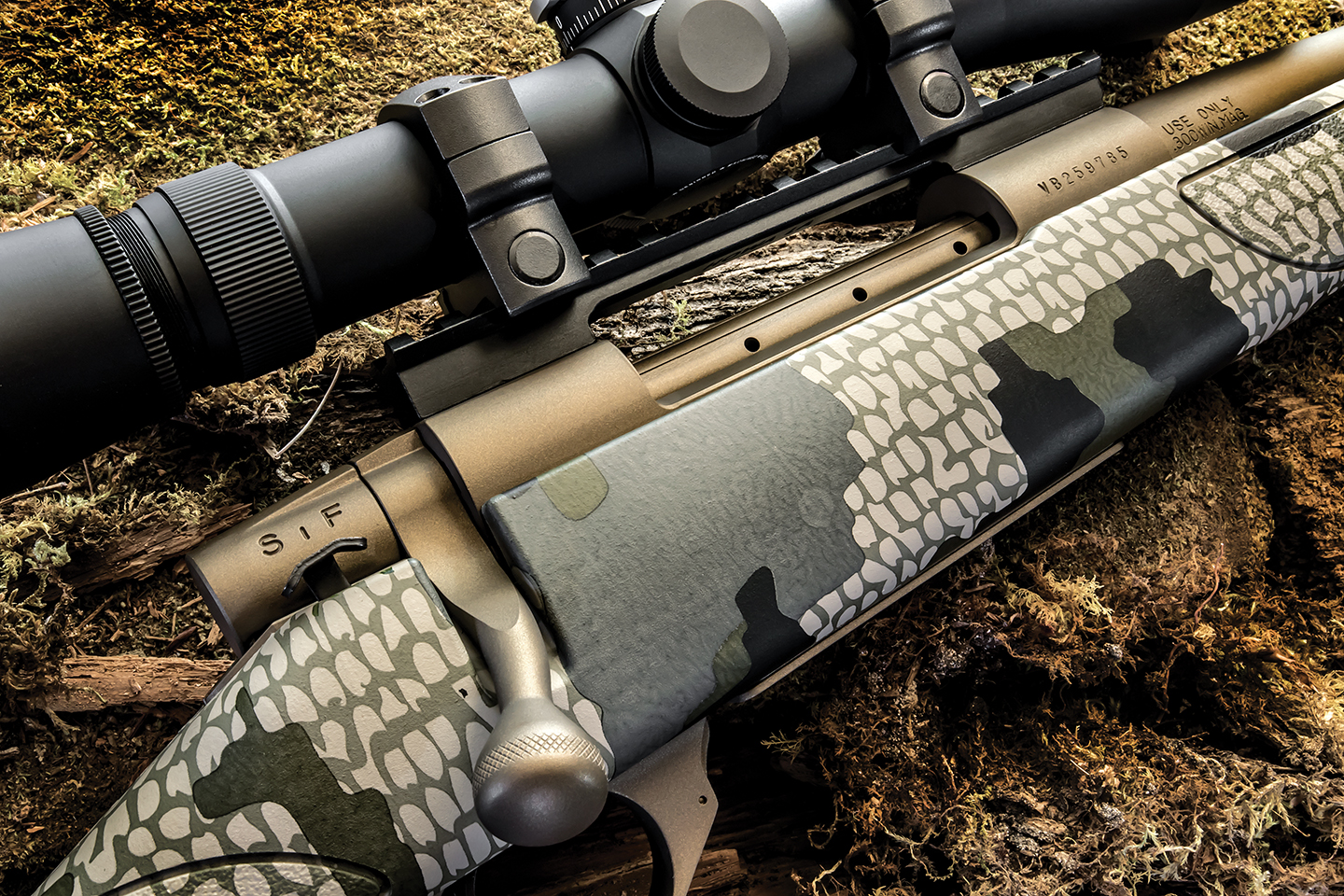 In the late 1960s, Weatherby contracted with Howa to build a more affordable Weatherby rifle for the average hunter. The result was the Vanguard, introduced in 1970. Based on the Howa 1500 bolt action, it was initially only offered in standard calibers. It provided an attractive alternative to the Winchester Model 70and Remington Model 700.
And that's what we're here to talk about. Weatherby recently built a state-of-the-art manufacturing facility in Sheriden, Wyoming, which assembles the again U.S.-made Mark 5 actions manufactured by ATEK in Brainerd, Minnesota and the Vanguard actions still made by Howa. The bigger news for us mortals, however, is that both Mark 5- and Vanguard-action based rifles can now be custom ordered on the Weatherby website (www.weatherby.com) in a wide variety of configurations designed to please any tastes.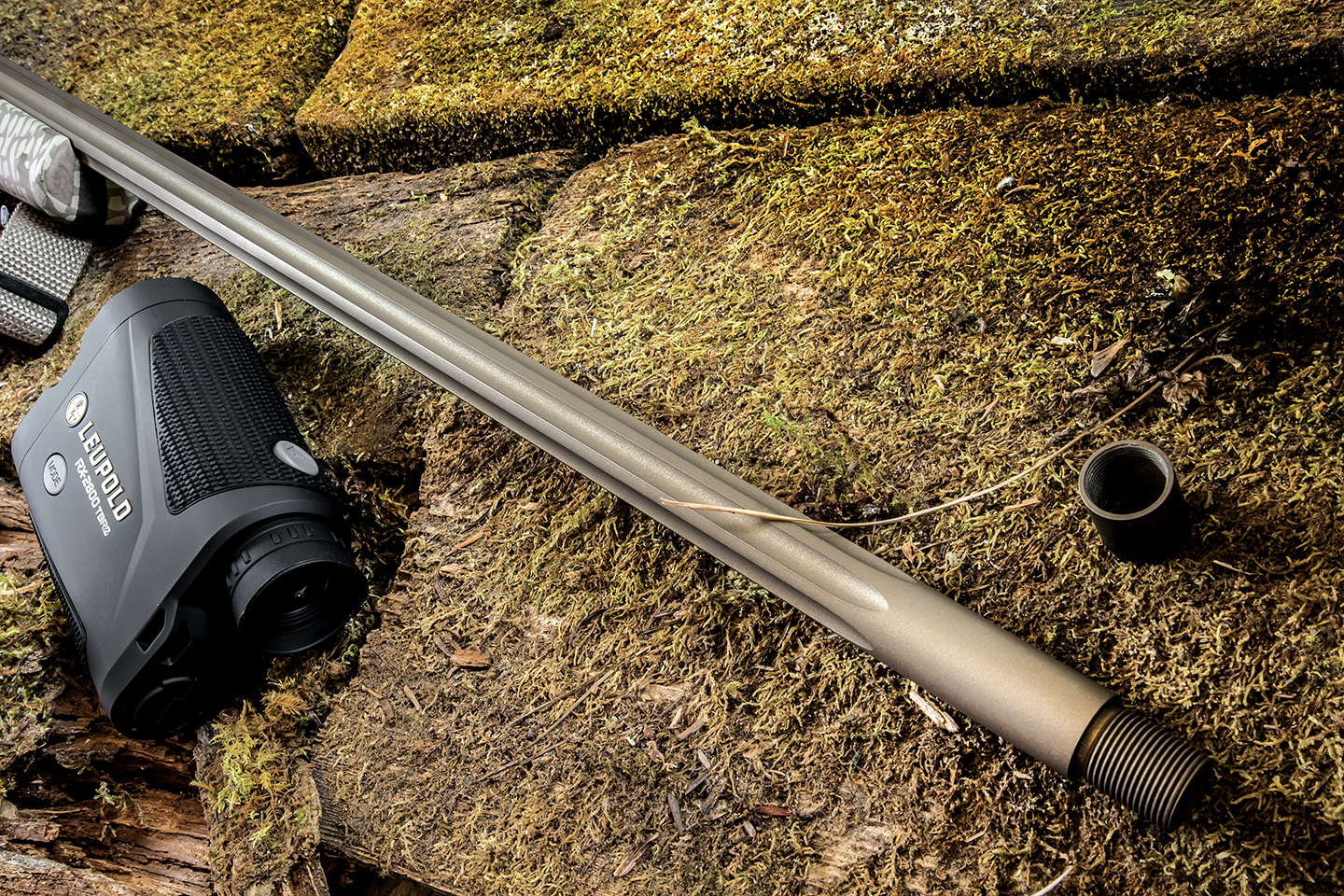 So, we decided to try it. Vanguard models average about 40% the cost of their Mark 5 siblings, so that's what we chose to customize.
Beginning with a Vanguard base model ($699), we chose a .300 Win Mag. chambered action, then added a KIU Verde 2.0 (K1) camo synthetic stock (+$100), H-148 Burnt Bronze Cerakote metal finish (+$0.00), Burnt Bronze Cerakote bolt finish (+$0.00), fluted barrel (+$200), 1/2' x 28 TPI threaded muzzle with screw-on, crowned muzzle protector (+$50) and a Weatherby Custom Shop Logo laser engraved floor plate (+$50). Total price: $1,099. The custom Vanguard is available chambered in twelve standard and Weatherby Magnum calibers at no difference in cost. In addition to the base black synthetic stock, ten camo polymer stocks, one hand-laid fiberglass stock and one Grade A walnut stock are available at upgrade costs ranging from $100 to $200. Four Cerakote metal finish colors (black, tungsten, burnt bronze and flat dark earth) are also available at no extra cost. Cerakoted muzzle brakes/muzzle protectors go for an extra $50, and five different laser-engraved floorplates sell for an extra $50 each.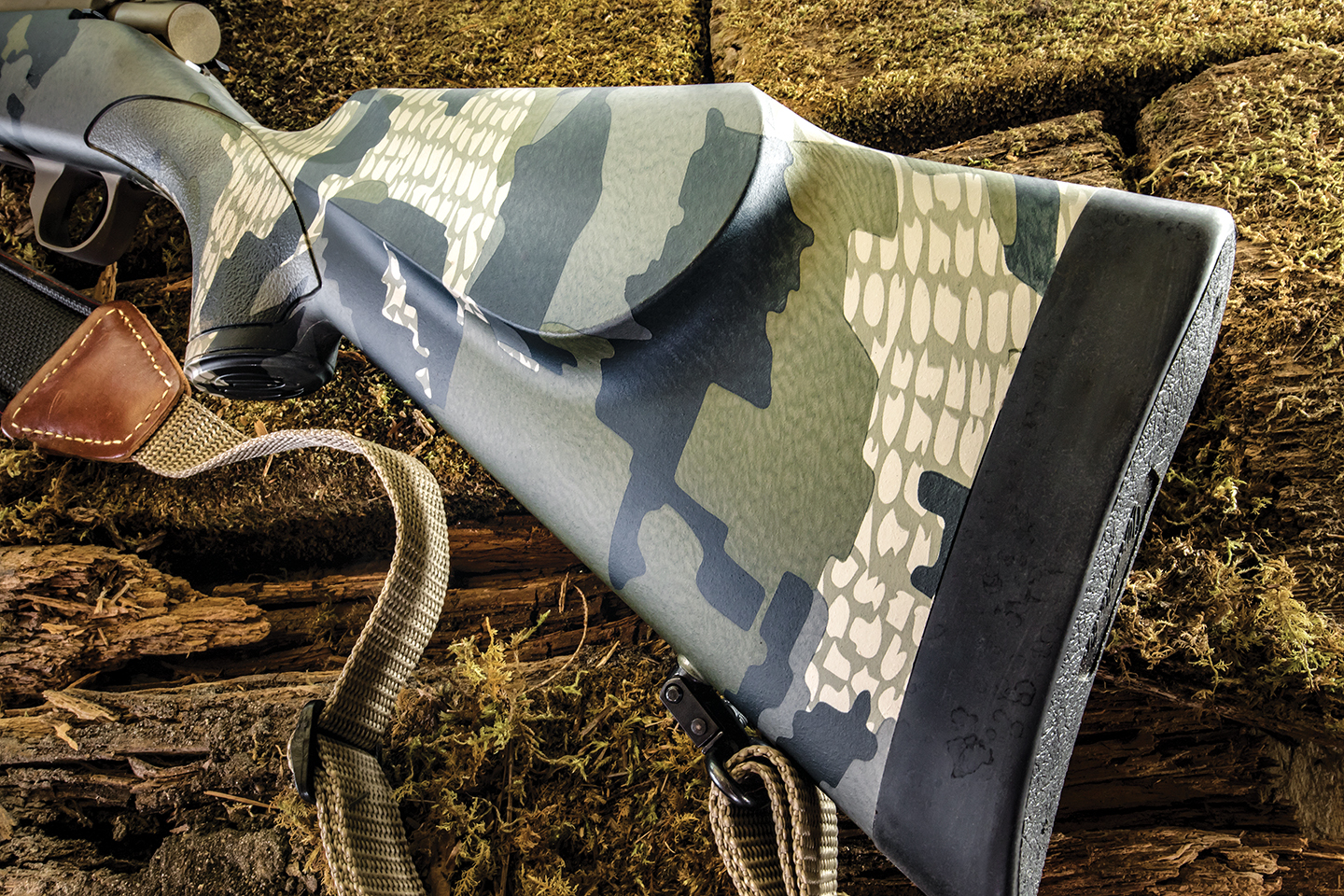 The Vanguard is a top-quality rifle, every bit as good as the Winchester Model 70 or Remington Model 700, and in some respects better. Our custom configuration is a great looker and a dream to shoot. The action is smooth and positive, with a 2-lug bolt lock-up, oversize extractor/ejector, 90-degree bolt lift, 3-position safety where in the middle position the bolt can be manipulated with the trigger locked, hinged floorplate, three gas relief holes in the bolt body and a superb trigger. The trigger on our sample rifle exhibited about 3/16ths inch of designed-in take-up at less than a pound of pull weight to a hard wall. From that point to the break there was zero additional take-up, creep or stacking—just a decisive break at an average aggregate pull weight of 3.5 pounds. I'll take that trigger any day.
For testing we mounted a Leupold VX3i HD 4.5-14×40 CDS, with a custom .300 Win Mag. Elevation dial, in a set of rugged Leupold Mark 4 all-steel rings. Having tested countless Vanguard and Howa rifles in the past, we knew to expect a sub-MOA performer in our Custom Shop rifle, and that's exactly what we got with the three loads we had on hand. Our best performance came with the Black Hills' 180-gr. Nosler AccuBond load, printing a 3-shot/100-yard group measuring 0.65-inches. That's great performance for a hunting rifle at any cost.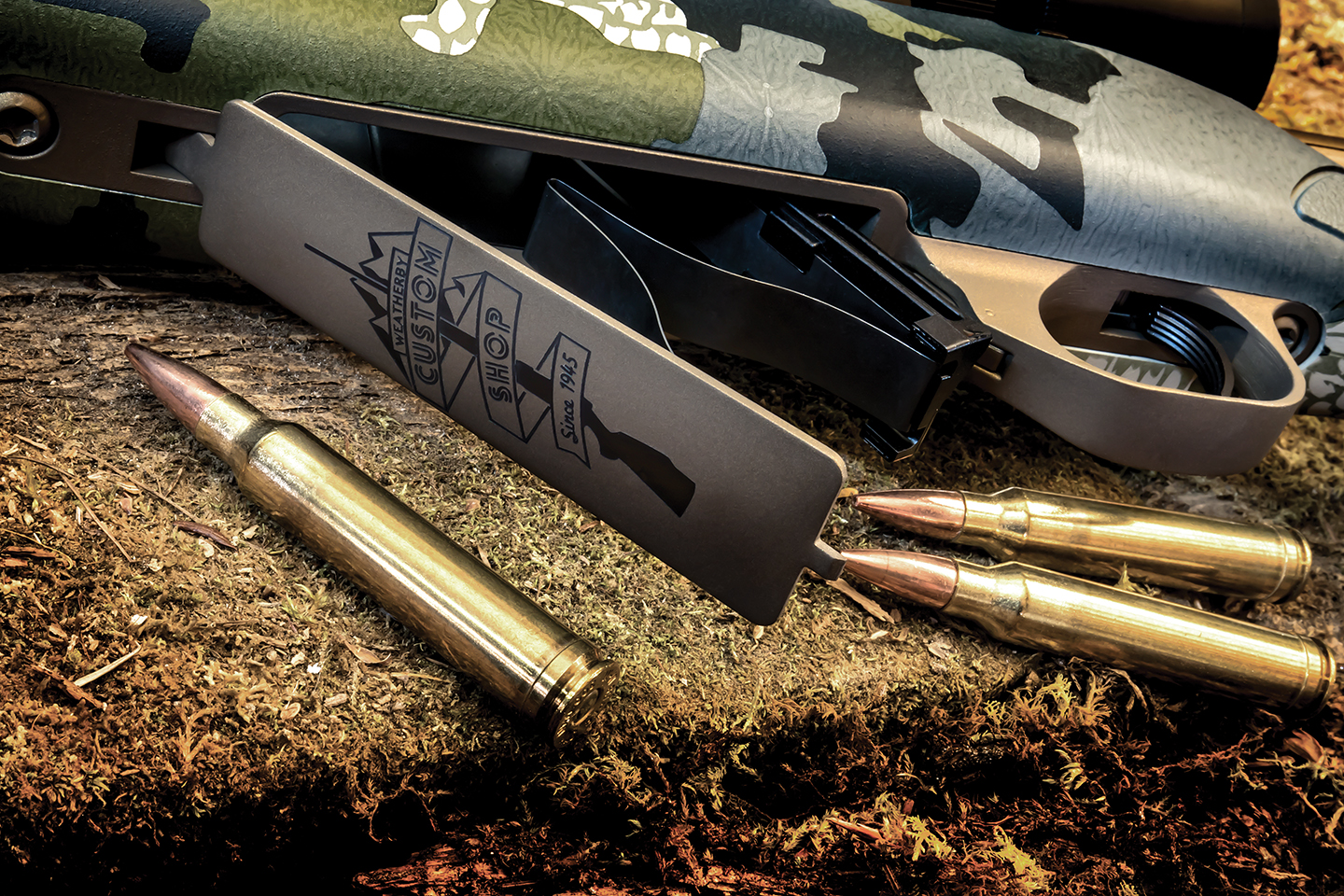 To create your own custom Weatherby Mark 5 or Vanguard rifle, visit the Weatherby website at www.weatherby.com, or contact Weatherby, Inc. at Tel. (307) 675-7840—Bill Battles