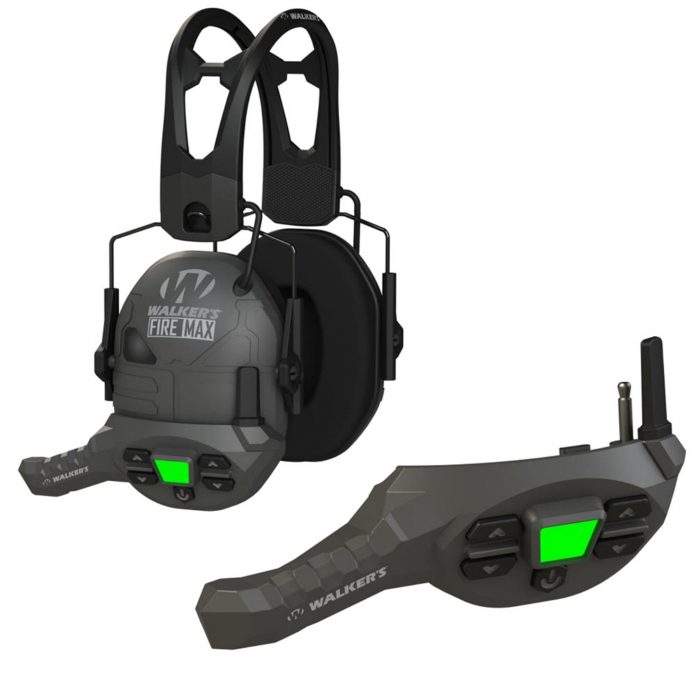 Walker's® Unveils the New FireMax Ear Pro and Walkie Talkie
Walker's®—the industry leader in hearing protection and enhancement—introduces the new rechargeable FireMax Muffs and FireMax Walkie Talkie. The pinnacle in electronic shooting muffs, the all new Firemax is the result of over three decades of experience in our industry! This unit incorporates Walker's legendary Sound Activated Compression (SAC) protection built into a slim streamlined design. The digital platform includes four frequency modes controlled by silent soft touch digital buttons and is powered by a 2000 mAH rechargeable lithium battery for over 200 hours of performance protection!
The FireMax features a new digital sound processing system that not only incorporates Active Dynamic Sound Suppression but also includes sophisticated digital circuitry that allows the user to select specific audio modes for boosting desirable sound clarity. The Universal and Power Boost modes enhance general sound to specific levels while the Clear Voice and Hi-Frequency modes can be chosen to better discern conversations and higher-frequency sounds (such as steel impact), respectively.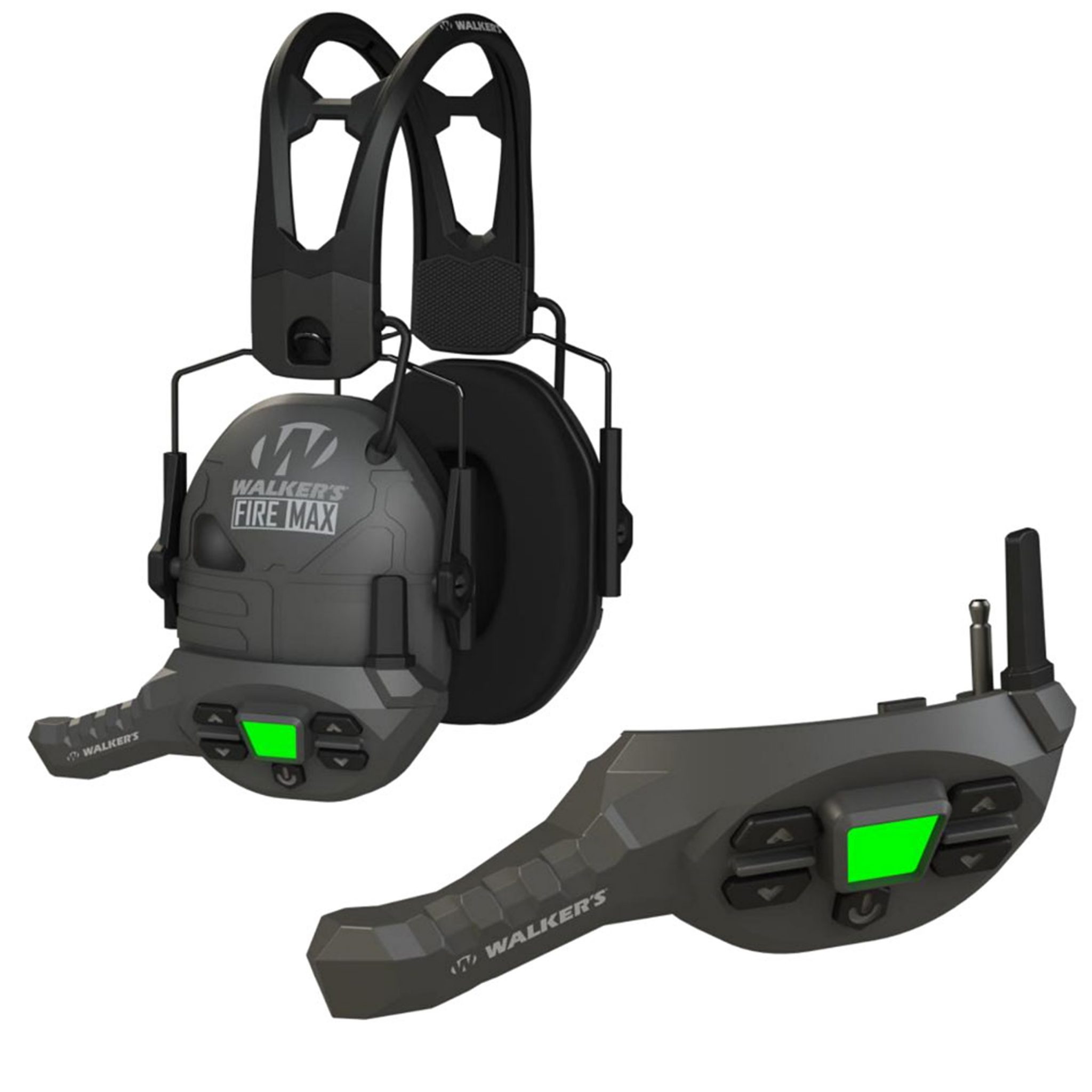 The muffs also come with a new Rubber Tacti-Grip headband and cooling gel ear pads to support all day comfort whether you're wearing them in the field or on the range!
Designed to integrate exclusively with the FireMax muff, the brand new FireMax Walkie Talkie operates on FRS frequency with a main, sub-channel and priority channel. This makes it easy to communicate with others when shooting on the range (large or small) and is a big advantage for placing long-range targets in areas without mobile communication services.
Whether on the range or in the field, the FireMax earmuff and FireMax Walkie Talkie combo provides greater communication convenience than conventional hand-held radios and ensures hearing protection is never compromised! Walker's – PROTECT IT OR LOSE IT!
Walker's FireMax Ear Pro features:
Model: GWP-DFM
Slim low-profile design
Digital audio circuit
Rechargeable
Low noise/Frequency tuned for natural sound clarify
Auto shut off
Digital soft touch silent button operation
2000 mAH (200 hours battery life)
IP54 rated
Four Frequency modes

Universal
Clear Voice
Hi frequency Boost
Power Boost

USB-C charging port (cable included)
Rubber Tacti-Grip Headband
Cooling gel earpads
Full dynamic range HD Speakers for clear balanced sound
Sound activated compression
Sound dampening composite housing
5mm audio jack
FireMax Walkie Talkie features
Model: GWP-DFMWT
Integrates seamlessly with Firemax Muff
Operates on FRS frequency band
Main, sub-channel, and priority channel settings
Powered by the FIreMax's large lithium battery
Adjustable antenna positions
Large back lit LCD screen
Control muff volume and mode selection via walkie talkie
Patent Pending
To pre-order yours today, call (877) 269-8490 or email [email protected]