Taurus G3c T.O.R.O.
An Affordable Do-It-All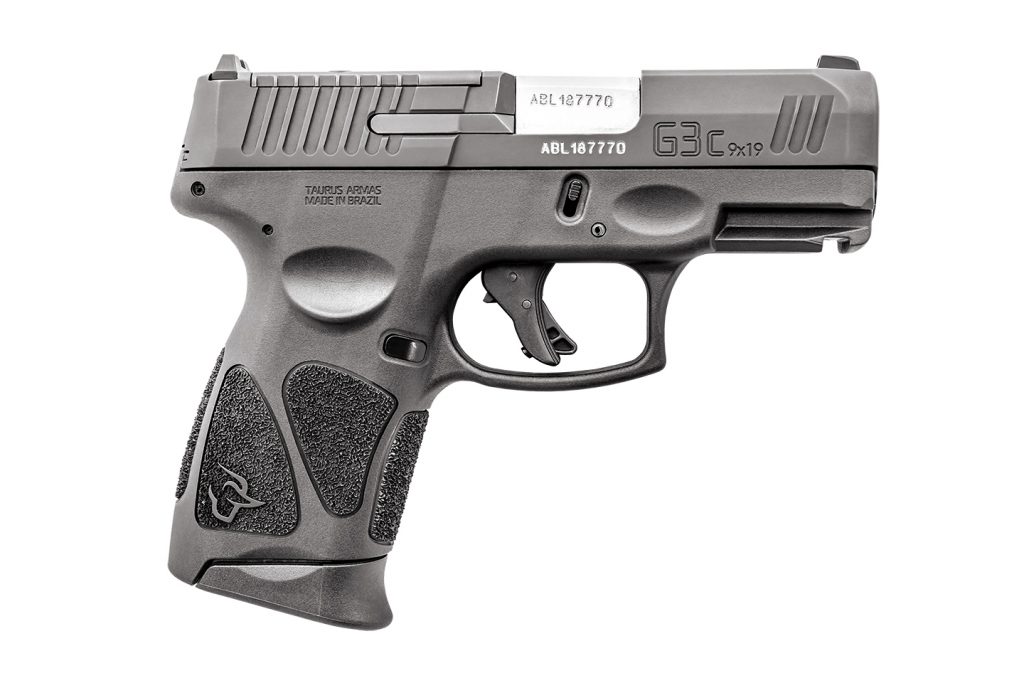 One of the great things about the firearm market, like the car market, is that there is something available for just about everyone's tastes and budgets. Taurus continues to build pistols aimed at the working civilian, and the G3 series is hitting its mark. The G3c is what I would consider an upsized compact pistol, one that feels like a mid-sized pistol, but most closely resembles the dimensions of a compact. A flush-fitting 12-round magazine offers sufficient capacity when hiding the pistol is key, while 15- and 17-round magazines are available from Taurus, making the G3c just as at home concealed beneath your barn coat as it is sitting on your nightstand.
The G3c features a nicely contoured palm swell that fills the hand and aggressively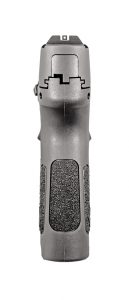 textured panels that I simply love. I like an aggressively textured frame and the G3c doesn't disappoint. These panels are strategically placed to ensure the different pressure points your hand contacts as it encases the grip frame are firmly pressed against the aggressively textured panels. While the recoil of this compact is somewhat stout, the pistol doesn't move around in your hand, allowing for secure firing and support-hand placement that permits consistency, shot after shot.
The G3c is equipped with Taurus' 3rd generation trigger system with a redesigned flat face trigger flush with a modern appearance. It's striker-fired and offers a second-strike capability should a faulty primer not ignite the first time, and you're trying to make the most of your practice rounds. Trigger reset is short with a tactile and audible click, but the trigger take-up is horrendously long and it breaks at the far end of the trigger's travel, making it awkward and somewhat unnatural to shoot; and even harder to shoot well. This has long been a complaint of Taurus triggers. Consistently shooting the G3c accurately at distance requires copious amounts of patience and a decent supply of ammunition.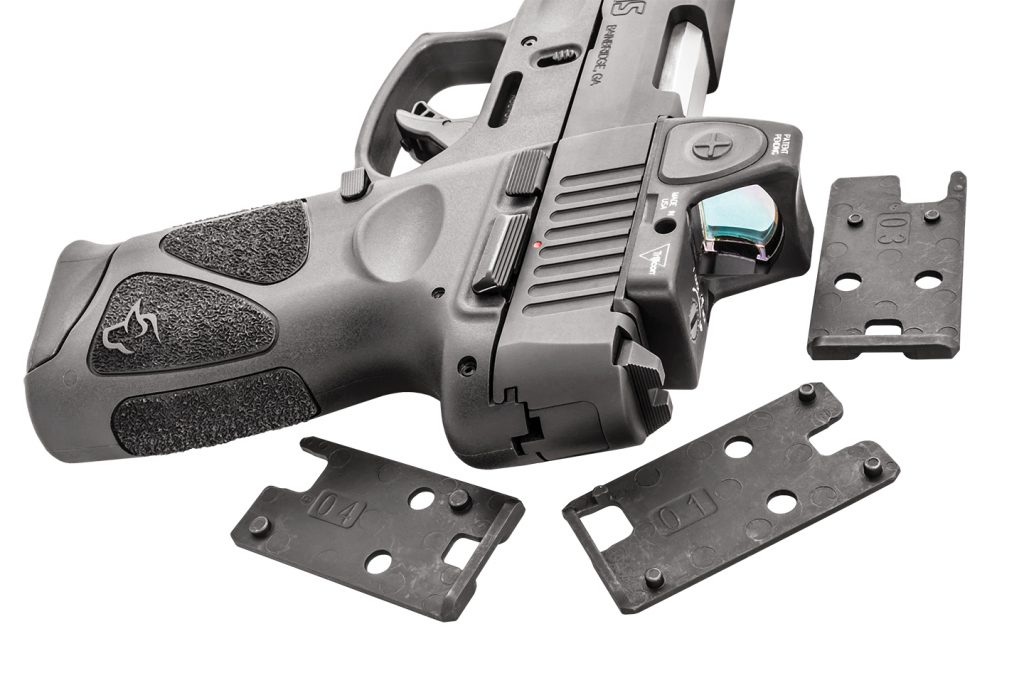 You'll notice a panel cut into the slide forward of the rear sight and just behind the ejection port on the T.O.R.O. (Taurus Optic Ready Option) model. Yes, this G3c is optics ready, bringing this pistol into the 21st century. The G3c T.O.R.O. comes with four different adapter plates and the proper screw lengths that allow you to mount a red dot sight on the slide. All of the popular sights available today are compatible with the pistol including Leupold's DeltaPoint Pro, Trijicon's RMR and SRO, as well as various models from Holosun, Vortex, Doctor and more.
The alloy steel slide features front and rear serrations, and offers a nicely contoured bull nose that blends symmetrically with the dust cover. Just before the rail, in front of the takedown lever, is an oval indent. This is a great index point to safely rest your trigger finger when not firing and an even better place to rest your support thumb when you are. This feature coupled with the wedge shape of the frame, increasing in width from beneath the slide, greatly assists in recoil management, helping the shooter maintain a consistent grip and making the pistol more shootable than without.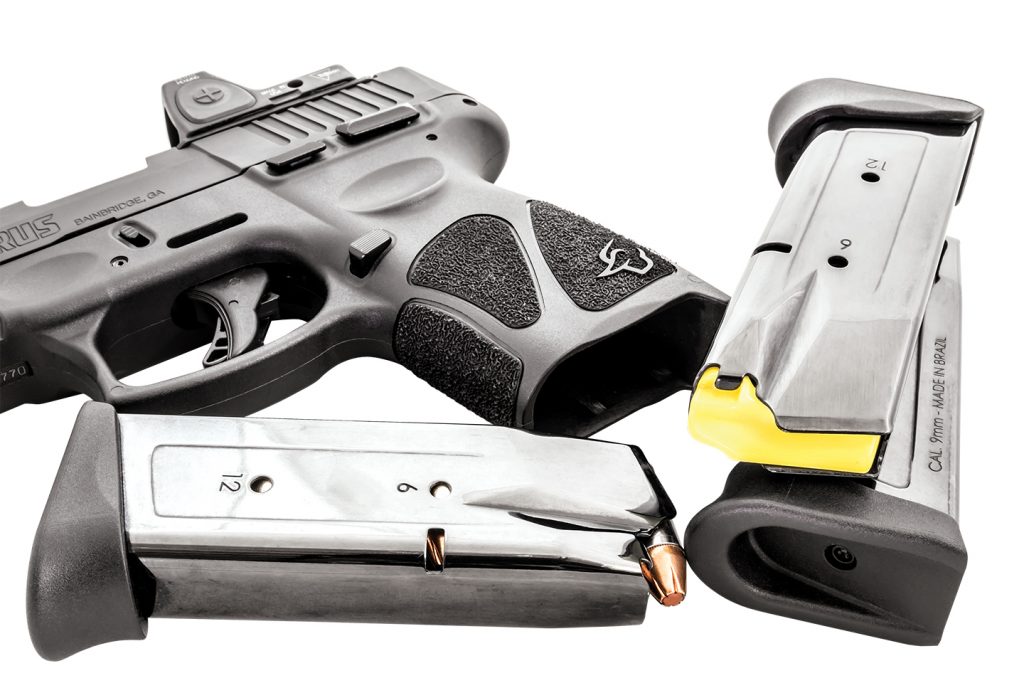 A slightly ramped and checkered ambidextrous magazine-release button smoothly ejects the steel-constructed magazine body with a polymer baseplate. A colored follower (orange or yellow, depending on caliber) gives the shooter an immediate visual indication of whether the magazine is loaded. A visual loaded chamber indicator is also present, again, as an additional layer of safety. Field stripping is straightforward and is as easy as pinching the dual takedown levers downward. The slide is then removable from the frame without having to press the trigger.
Our test G3c was acceptably accurate for a compact pistol with the best group coming from Aguila's 124-gr. FMJ, printing a 2.3-inch group at 25 yards. It should be noted that printing this group was no easy feat and certainly wasn't accomplished at the onset of our range session. Given the pistol's compact size and contorted trigger break, much was left to be desired.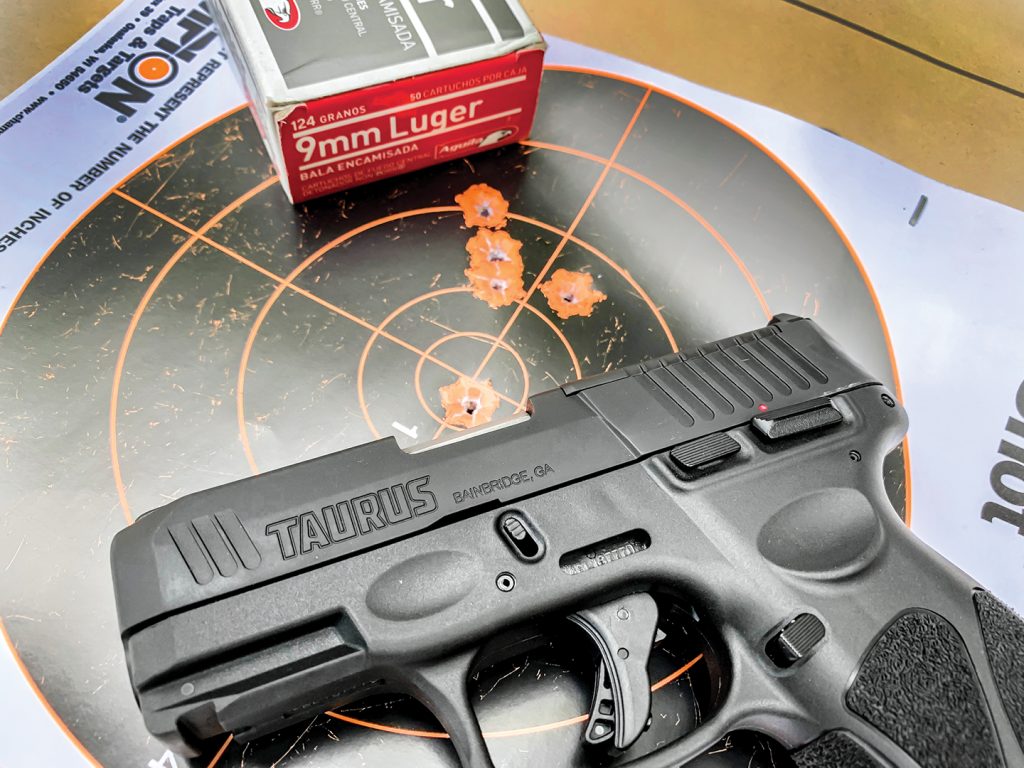 At the end of the day, the G3c T.O.R.O. is worth a hard look and arrives with standard features not found on other pistols in its class, such as efficient grip texturing, useable controls and its optic readiness. With a suggested retail price of a hair over $300 (street prices can be found for around $100 less than that during normal times), this pistol is a true value. See it at your gun shop, or contact Taurus USA; Tel.: (800) 327-3776; www.taurususa.com
Taurus G3c T.O.R.O. Specifications
Action: Single action with restrike capability
Cartridge: 9mm
Barrel Length: 3.2 in.
Overall Length: 6.3 in.
Width: 1.2 in.
Height: 5.1 in.
Weight: 22 oz. unloaded w/magazine
Finish: Tennifer matte black
Sights: Fixed front; serrated drift adjustable rear
Capacity: 12+1 rds.
MSRP: $305
Manufacturer: Taurus USA, (800) 680-6866, www.taurususa.com
Performance Data
Aguila 117-gr. JHP
Average Group: 3.8"
Best Group: 3.2"
Aguila 124-gr. JHP
Average Group: 2.9"
Best Group: 2.3"
Winchester 115-gr. FMJ
Average Group: 3.5"
Best Group: 3.1"