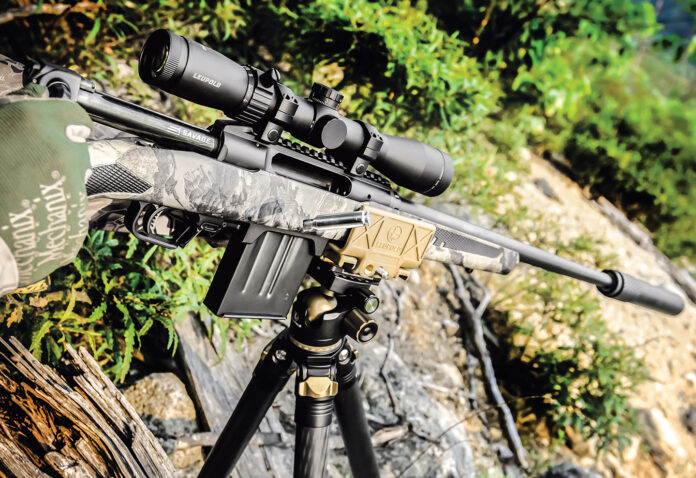 Savage Impulse Predator
By Mike Dickerson
Finally, an affordable straight-pull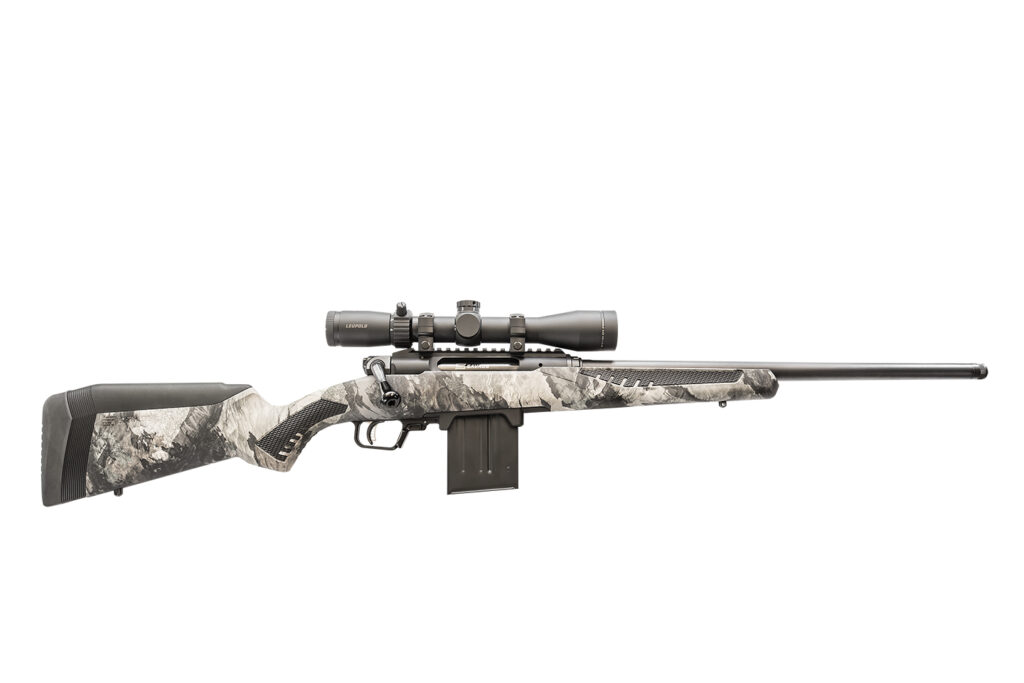 Savage Arms has not been shy about betting on new rifle technology in recent years, and now the company is rolling the dice on something most American shooters have never embraced – a straight-pull bolt action rifle.
Straight-pull rifles have long been popular in Europe, but those guns typically cost far more than most American hunters are willing to pay. Now they don't have to thanks to the Savage Impulse, the first made-in-America straight-pull bolt action rifle.
I recently tested the Savage Impulse Predator model chambered in 6.5 Creedmoor (it's also available in 22-250 Rem., 243 Win and 308 Win.) and came away impressed with the accuracy and operation of this gun. It is, in a word, fast – and that's a good thing when you have multiple predators inbound on the run.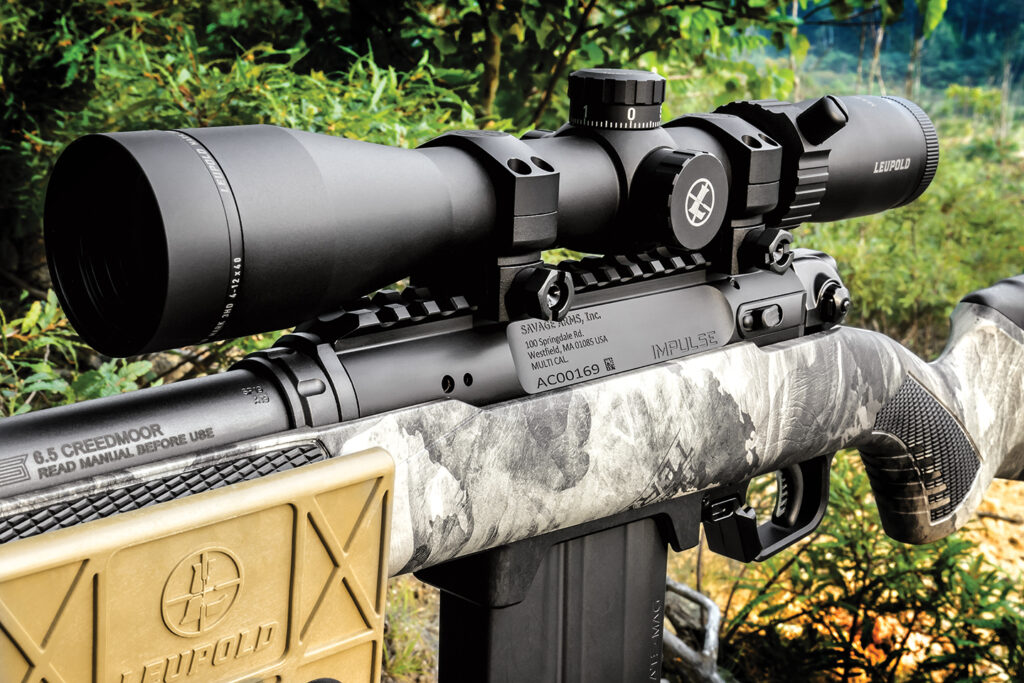 The Savage design employs a HexLock bolt that uses six stainless steel ball bearings and a detent in the receiver to lock up. Push the bolt forward to close the action and the bolt handle rotates forward, engaging a mechanism that expands the ring of bearings and locks the action. Pulling the trigger unlocks the bolt, as does a button on the rear of the bolt. When you pull the bolt back, the handle rotates back to its rearward position as a case is extracted. The bolt cycles smoothly, but you need to draw it back with just a little authority to fully eject cases. Once you get used to it, you can run the gun with blazing speed compared to traditional bolt action rifles.
The rifle can be highly customized to fit your individual needs. Its ambidextrous design allows you to easily swap the bolt handle from side to side, and you can even adjust the angle of the bolt handle. The AccuFit stock, which sports a Mossy Oak Terra Gila camo finish and a substantial recoil pad, comes with spacers and risers that let you adjust length of pull and comb height.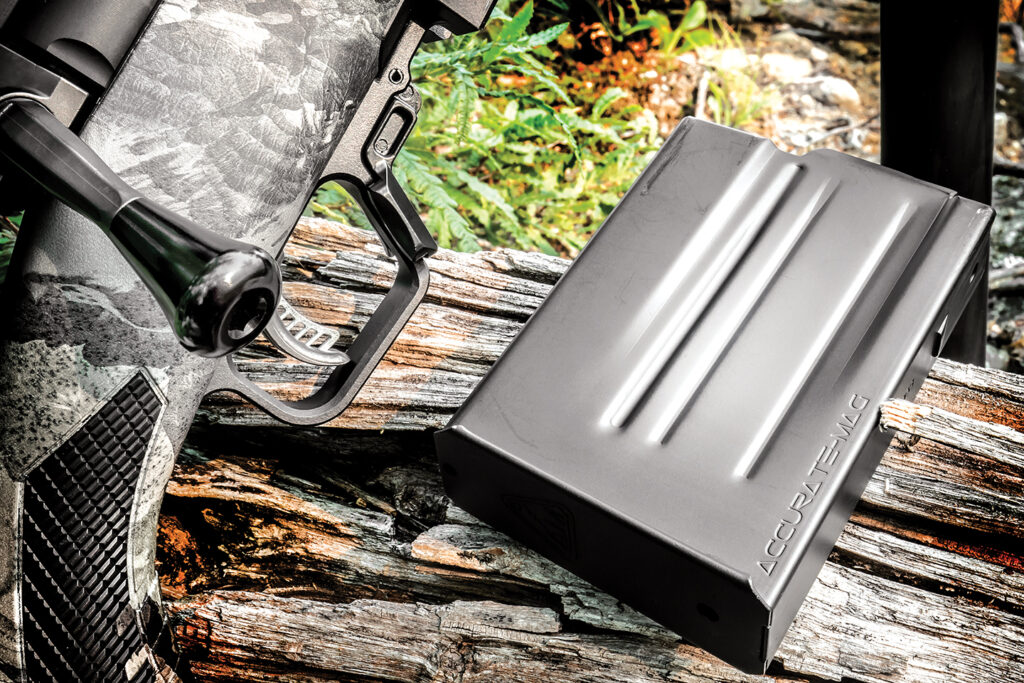 Much of the rifle's 8.7-pound weight is attributable to a beefy, medium-contour 20-inch carbon steel barrel that's mated to an aluminum receiver and threaded to accept brakes or suppressors. The action is bedded to the stock via the Savage AccuStock system, which uses an aluminum rail to engage the action three-dimensionally along its entire length.
One thing you won't lack with the Impulse Predator is firepower. It's equipped with a detachable 10-round AICS magazine with an ambidextrous release. The spring-loaded, hinged magazine release positioned at the front of the trigger guard takes a bit of pressure to operate, making it unlikely that a magazine could be accidentally dropped from the receiver.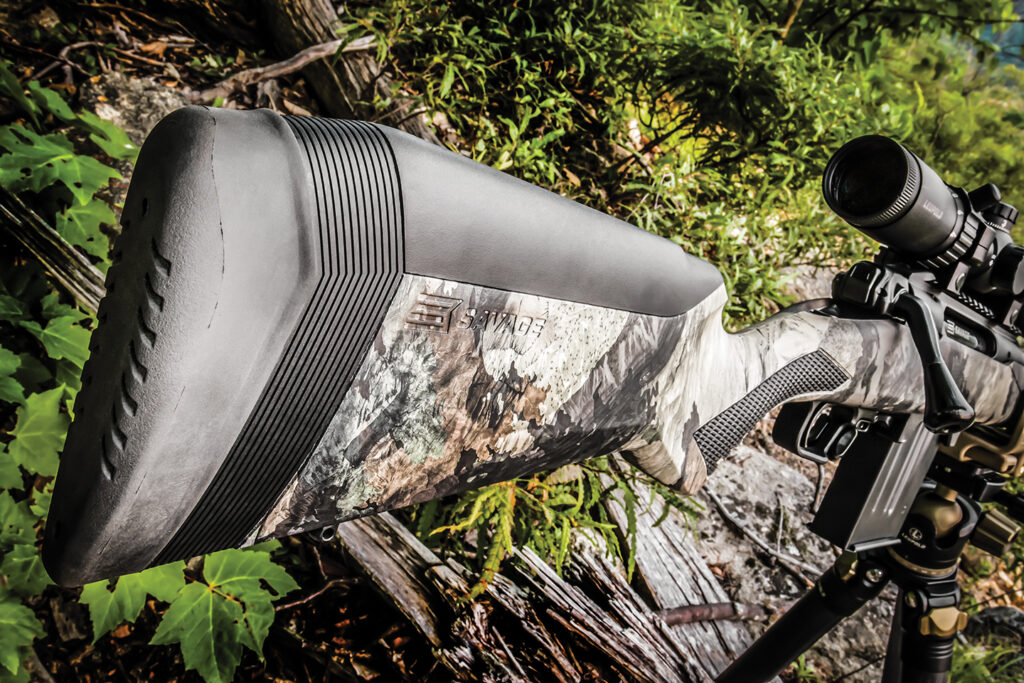 The rifle is equipped with the much-copied, clean-breaking Savage AccuTrigger, which is user-adjustable down to a pull weight of about 3 lbs. Our test gun arrived from the factory with a trigger pull weight of 3 lbs., 6 oz.
Savage rifles have long had a reputation for shooting accurately out of the box, so I was keen to see how the Predator performed at the range. With a Leupold Mark 3HD 4-12×40 scope mounted to the one-piece, 20-MOA rail machined into the top of the receiver, I put the gun through its paces with 6.5 Creedmoor ammo from Black Hills, Hornady and Winchester in a variety of bullet weights.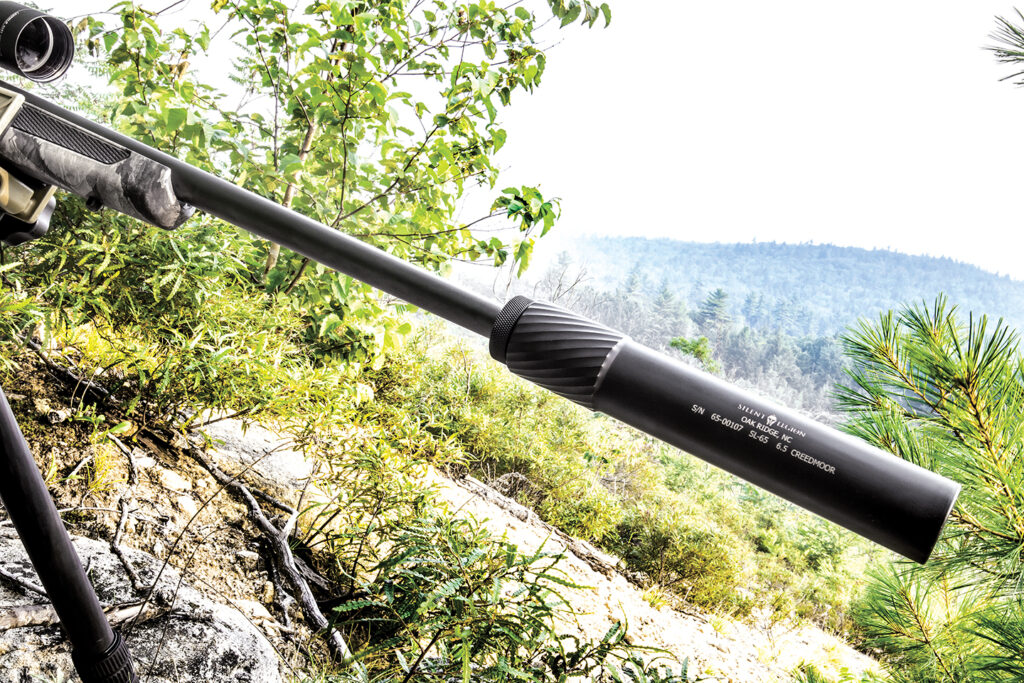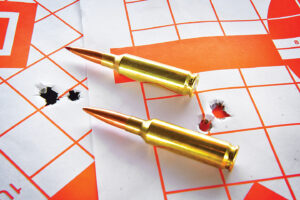 The rifle did not disappoint. Three of four tested loads produced sub-MOA average 100-yard groups of 0.69, 0.83 and 0.88 inches, and the gun delivered best groups measuring less than half an inch with Hornady's Precision Hunter 143 gr. ELD-X load and Winchester's 140 gr. BTHP match ammo. The worst-performing load, with a lighter, 95 gr. varmint bullet, still turned in average groups measuring just 1.16 inches, which will definitively get the job done. Measured bullet velocities were, on average, 190 fps slower than factory-stated numbers, but that's to be expected with the gun's relatively short 20-inch barrel.
The concept of using a straight-pull ball bearing "roller locked" system isn't new, having been proven in use by some European gun makers. What is new is the affordability of a straight-pull system in this American-made rifle, which is priced far below European straight-pull guns with a MSRP of $1,379. See the new Savage Impulse line at your nearest dealer, or for more information, contact Savage Arms; Tel.: (800) 370-0708; Web: www.savagearms.com.