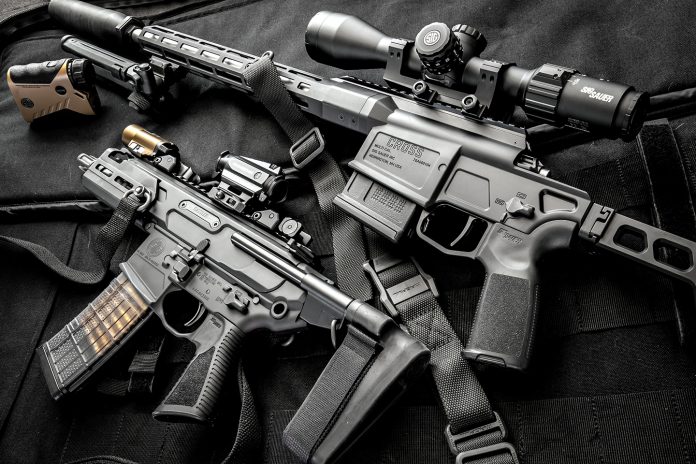 SIG Sauer Cross
By Chris Mudgett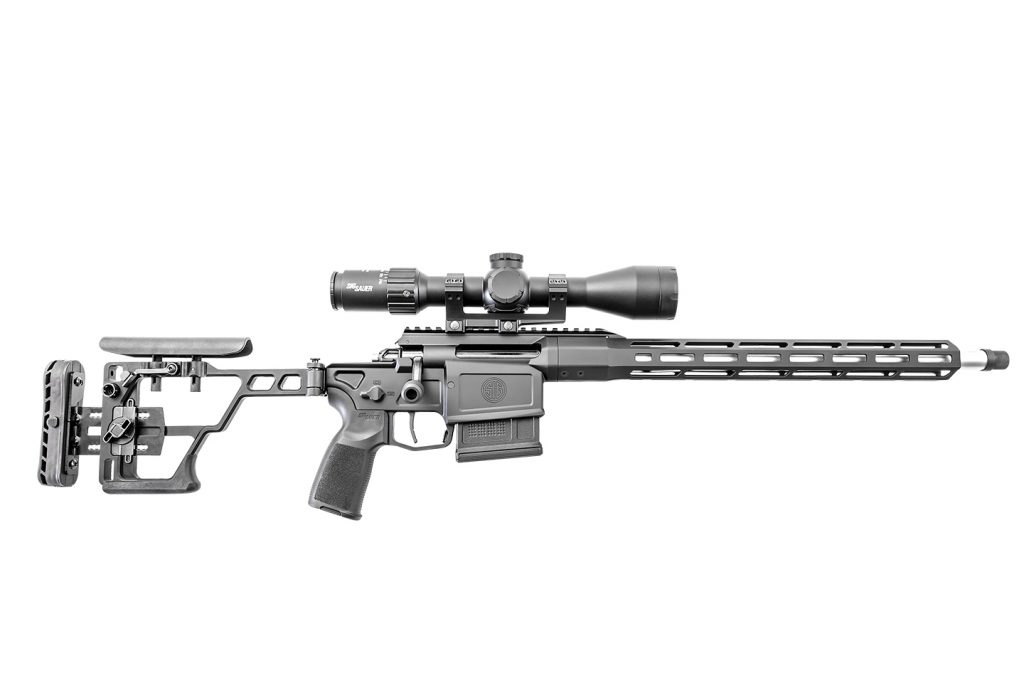 The AR-15-ish Bolt Action
SIG has done an admirable job at pulling major talent out of the firearms industry and bringing it all under one roof. It then consolidates this talent into all-star teams, mostly made up of engineers, product managers and segment experts, who are then assigned (or let loose) to tackle specific projects. The rifle you see here, like many other SIG initiatives, is a product of this winning strategy.
Meet SIG's new-for-2020 bolt-action rifle, appropriately named the Cross—short for crossover. This general purpose, do-it-all rifle bridges the gap between lightweight hunting and long-range precision chassis rifles, and is fully capable of undertaking any task in-between. Tipping the scales at just 6.5 pounds, and folding to a length of just 25 inches, this sub-half-MOA capable rifle provides a package unmatched in today's market—especially at an MSRP of $1649.99 to $1,879.99, depending on finish.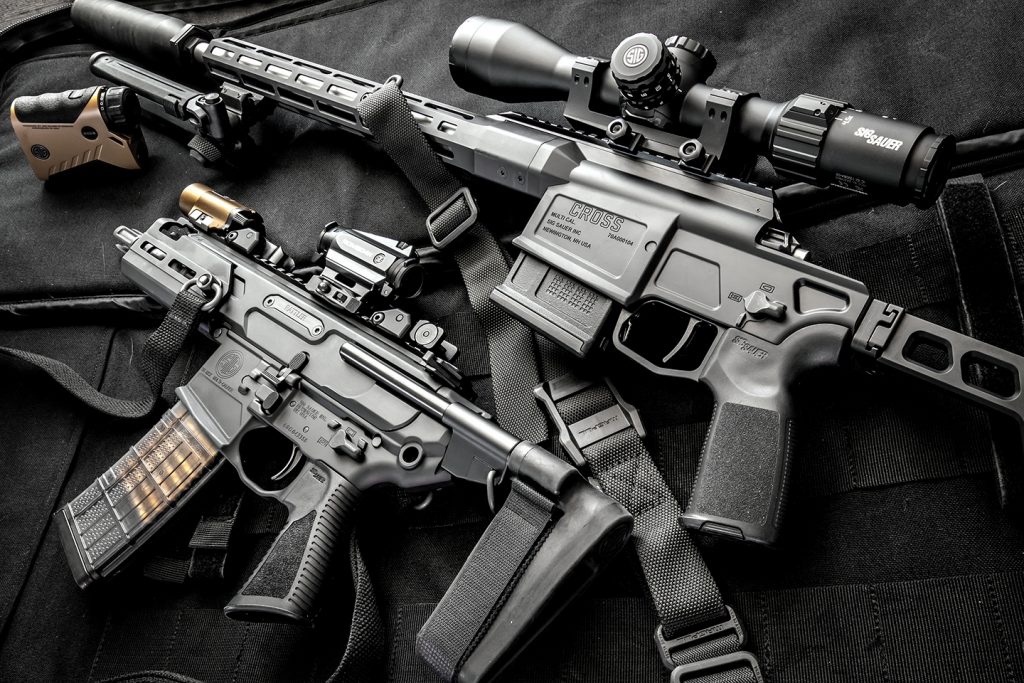 The Cross is initially being made available in three calibers: 6.5 Creedmoor, .308 Win, and the all-new .277 SIG Fury. The latter is based on a U.S. Army requirement for a new 6.8mm cartridge. The .277 SIG Fury is the commercialized version of that round, and opens the doors to both civilian precision shooting and hunting markets; each segment will reap the advantages of the research and development that were poured into the creation of the cartridge. Once ammunition comes online, you'll have a 135-grain laser beam traveling in excess of 3,000 feet per second, out of a 16-inch barrel, from a platform that weights 6.5 pounds. It sounds a little scary, but perceived recoil is less than a .308 Win. fired from the same gun, and performance is astounding.
The .277 SIG Fury is slated for a somewhat delayed release, as ammunition production ramps up. Until then, you can get your hands on either the 16-inch .308 Win., or the 18.5-inch 6.5 Creedmoor, both of which have been shipping for quite some time now. Our test gun was chambered in .308 Win. and outfitted with a 16-inch, cold-hammer forged, 5R rifled barrel, finished in an attractive bead blasted grey color. The gun proved to be wicked accurate and damned handy.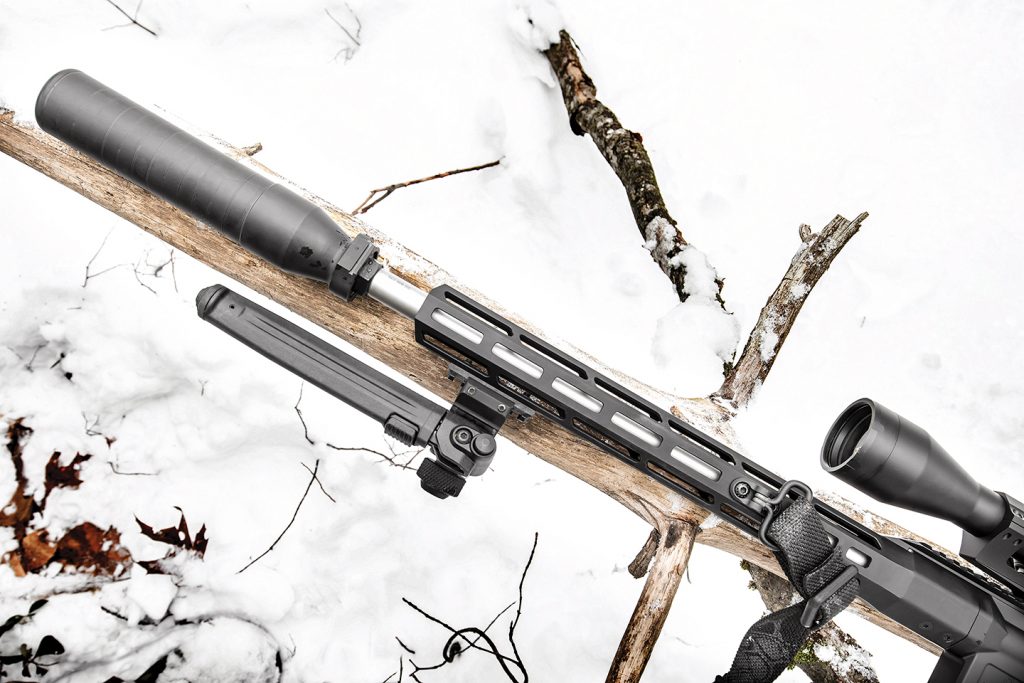 If the platforms like the P320 and MCX are any indication, it should come as no surprise that the Cross was designed from the ground up to be modular and easily upgradeable. The action of the Cross is unique and not based upon anything else currently available. It most closely resembles an AR-15, which allowed SIG to greatly reduce the weight of the rifle, while at the same time paving the way for upgrades.
The bolt, as an example, floats, similarly to that of an AR-15, which is a clue that more calibers are to come. The barrel, barrel nut and forward portion of the receiver also closely resemble an AR-15, as do the safety selector and pistol grip. See a pattern developing? These are all important pieces of engineering, as they greatly expand the possibilities of the Cross, opening it up to easy barrel changes, handguard swaps and other upgrades, all of which are on the way.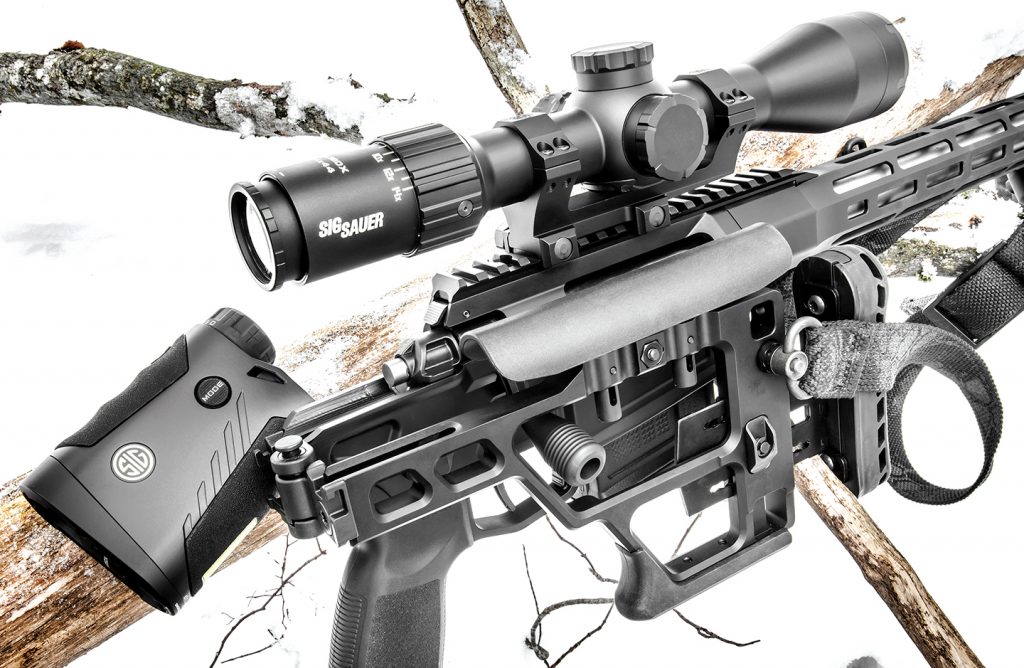 The massive, three-lug bolt feeds the rifle from a center-fed, AICS-pattern magazine. A massive bladed extractor and properly placed ejector produce reliable, repeatable case extraction that tosses spent cases low enough to avoid contact with optic windage turrets. Bolt throw is extremely short and intuitive, and combined with a near perfectly placed, ergonomic bolt handle, you've got a platform that can be accurately fired at a surprisingly rapid pace.
To date, we've logged just shy of 850 rounds through this particular rifle. Tens of 5-shot groups have punched paper at ranges from 100 to 500 yards off the bipod, tripod and bench. Steel has been hammered from 600 to 1,000 yards, quite effortlessly. Our test Cross loaded with Hornady 168-grain ELD-Match ammunition printed a .40-inch group at 100 yards, and a .60-inch group with Black Hills' 178-grain ELD-X hunting load—three of which were in a .30-inch cluster.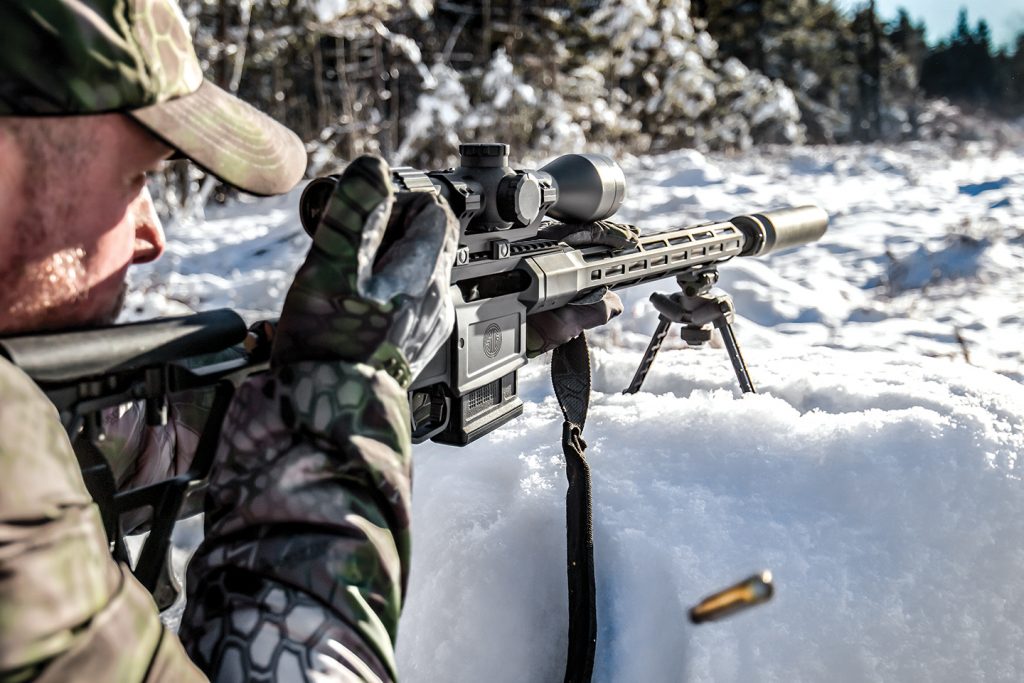 The Cross has proven to be a lightweight, fully adjustable and incredibly accurate platform. The long handguard allows plenty of surface area to get stable in field expedient shooting positions, and there's plenty of space to add a bipod or ARCA rail for use with a tripod. Once the fully adjustable stock was properly tuned, the entire package just felt right in hand. We really appreciated the skinny handguard and more vertical pistol grip, making it easy to grasp and pull in tight within the shoulder pocket and stabilize it—making long off-hand shots suddenly easy. For AR-15 shooters, this bolt gun is for you. Contact SIG Sauer; Tel: (603) 610-3000; Web: www.sigsuaer.com—Chris Mudgett