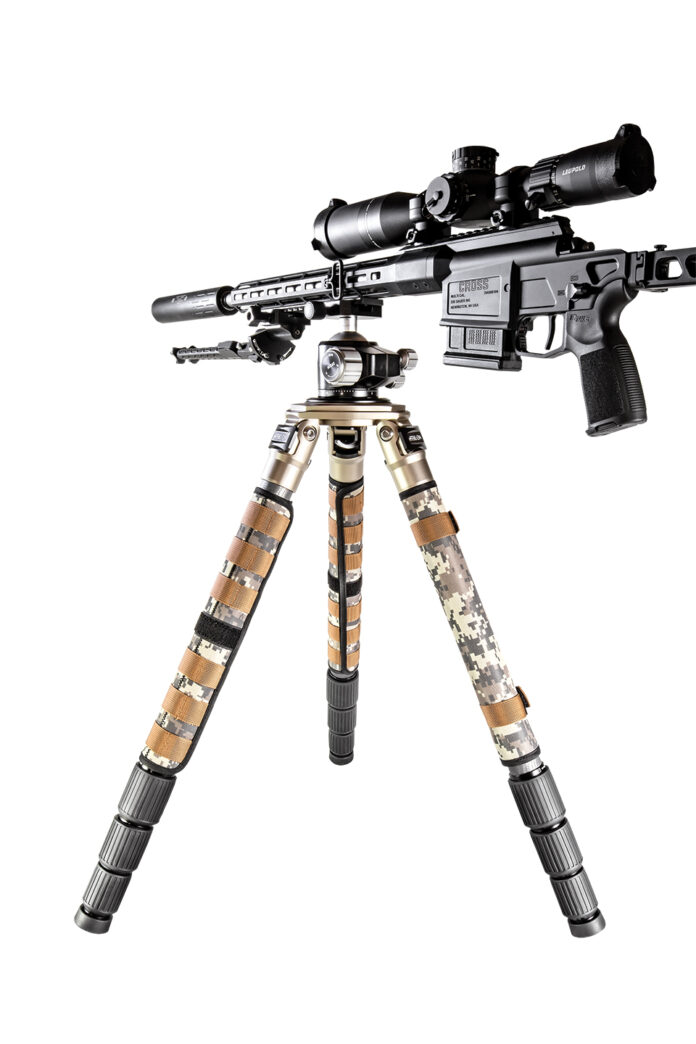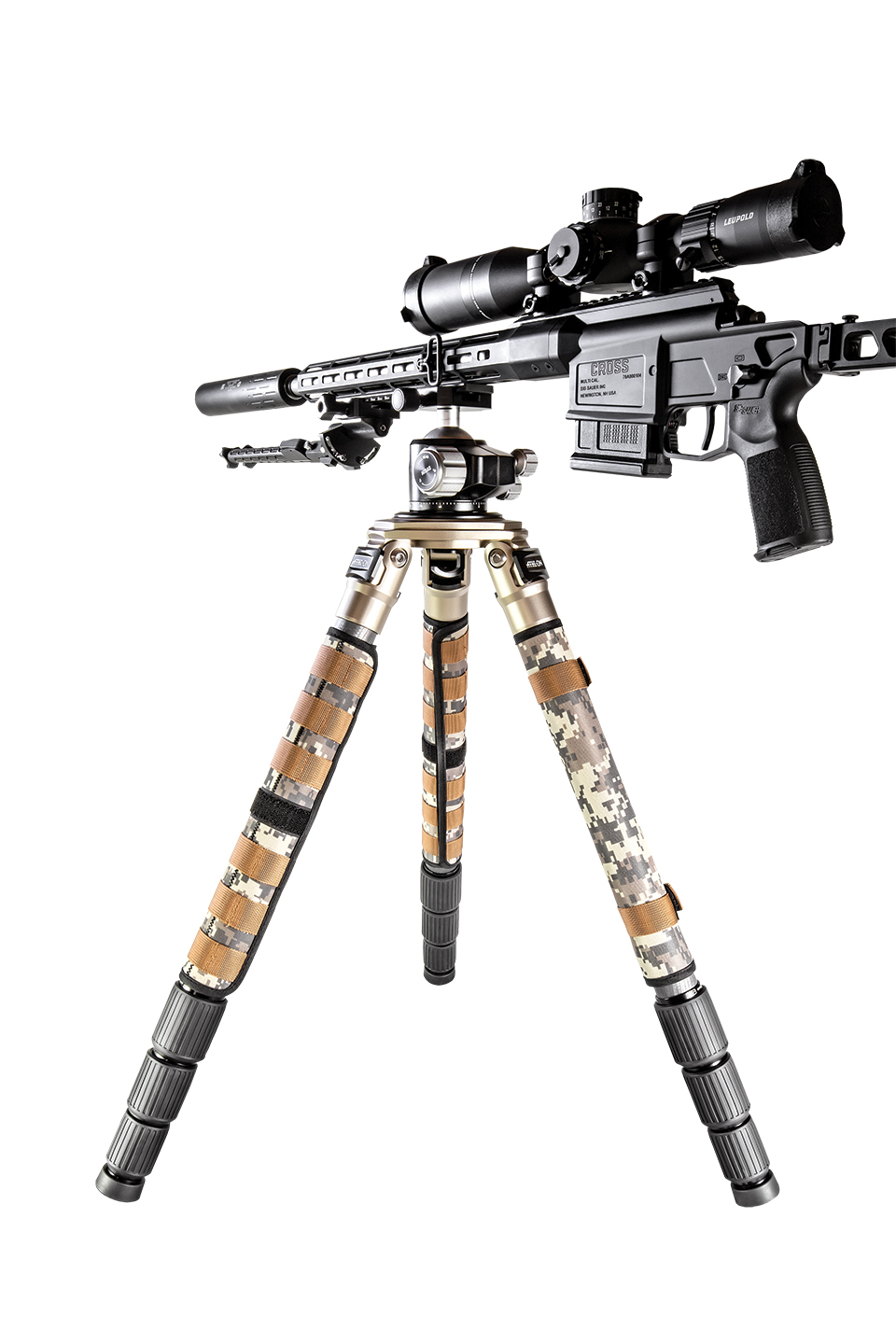 Athlon Optics Midas CF40 Tripod ($875)
In-the-field shooting aids have been used since someone discovered a musket could be fired more accurately when its forend was stabilized by a pair of crossed sticks. Since then, riflemen have been improving upon that concept as they experimented with practical methods of stabilizing their guns for longer-range, precision shots. The shooting tripod has become pretty prevalent in recent years with competitive and recreational shooters alike, thanks to rock-solid stability, almost unlimited adjustability, and the ability to create an acceptable shooting position when one doesn't otherwise exist.
One solid option is by Athlon Optics, which offers a 10-layer vibration-dampening carbon fiber tripod that comes ready to support your rifle. With an included bowl mount or ball head, adjustability is infinite. The ball head features Friction Control, Fluid Pan Control, Ball Lock, and Arca compatibility for direct-to-rifle attachment, which — after spending some time with it — has become our preferred method due to how firmly it locks the rifle to the tripod. Included with the CF40 is a tripod hammock for stowing electronic aids such as a Kestrel, rangefinder, rear bag, or other accessories. Also included are a shoulder pad, sling, padded case, and optional spiked feet. For more information, contact Athon Optics; Tel.: (855)913-5678; Web: www.athlonoptics.com.