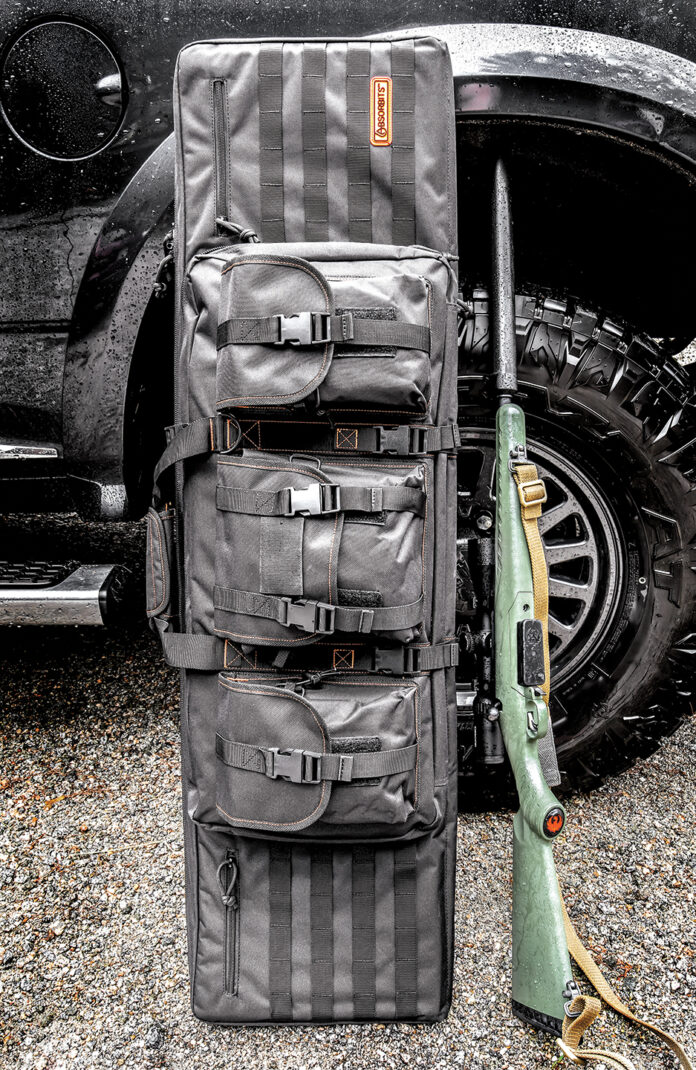 Bone-Dri Rust Prevention Dual Rifle Case ($249.99) 
We all have those friends who like to store their firearms in soft cases, in a damp basement, under a leaky water pipe, for years on end. Generally speaking, these are the same people who need to learn lessons the hard way. The particular lesson I'm referring to is rust, and it can kill guns dead. Even though the Bone-Dri Rust Prevention Dual Rifle Case you're currently reading about might effectively prolong the formation of gun-ruining rust under the neglectful circumstances described above, the Absorbits cases were not designed for these types of people — these people deserve rusty guns.
For the rest of us, such as shooters coming off a damp day at the range or hunters walking out of the woods amidst a downpour, these cases will give you a warm and fuzzy feeling when stowing your firearm for the long ride home. Why? Said firearms will be bone dry when you get there, thanks to the built-in Absorbits moisture-removal technology. Constructed from heavy-duty 800D nylon, the Dual Rifle Case will hold two rifles up to 47-inches in length, plus two pistols in a separate top-mounted compartment. This particular compartment also features three large accessory pouches attached to the front for essential gear. MOLLE loops and zippered pockets are on either end of the front side, and padded backpack straps on the rear. Overall, this is a very intelligently-designed, very well-built case, with the added benefit of keeping your rifles dry and rust-free. Better yet? It's guaranteed for life. To read more about Absorbits technology and see the complete line of Bone-Dri cases, visit www.bone-dri.com.