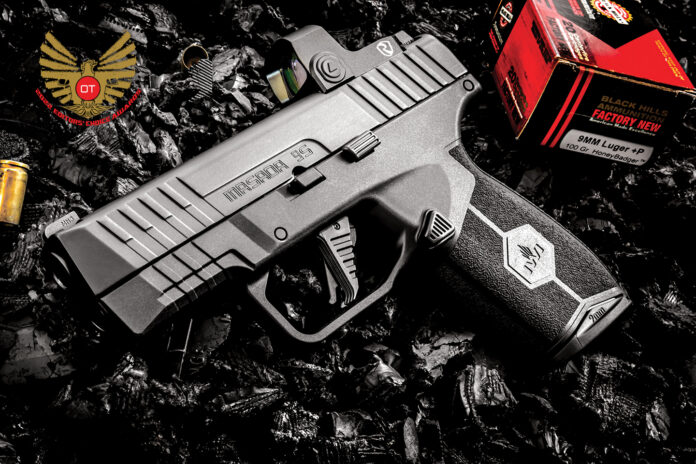 IWI Masada Slim
By: Dave Bahde
IWI gives us a new high-quality, high-reliability, high-performance, highly affordable carry gun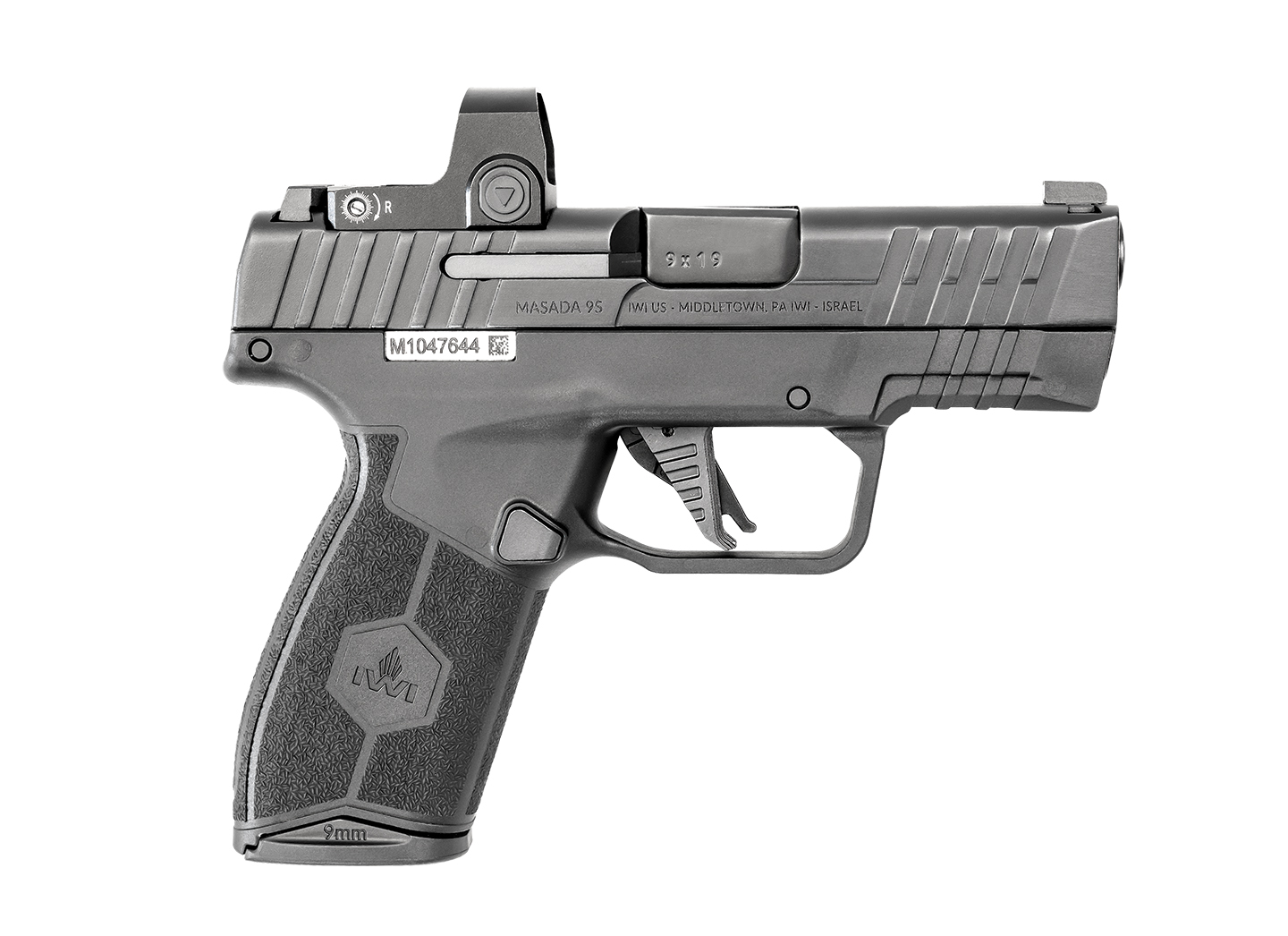 As carry pistols continue to change, there seem to be a few constants; they are largely polymer, chambered in 9mm, striker-fired, compact, and carry at least ten rounds. It has been interesting to watch everything shrink, then grow, only to settle on a compromise between weight, capacity, practical usage, and the ability to support an RDS (Red Dot Sight). Several self-defense/concealed-carry pistols have come out in the last few years that really shine; small and light enough to carry all day but also large enough to shoot well, have usable sights, a good trigger, ten-round or more capacity, and the ability to accept common RDS's. One of the newest is the Masada S (Slim) from IWI USA, and it is proving to be an excellent example of what has become the most popular pistol of the day. Better yet? At an MSRP of $450, it's also one of the best deals going for a high-quality, high-reliability, high-performance carry gun.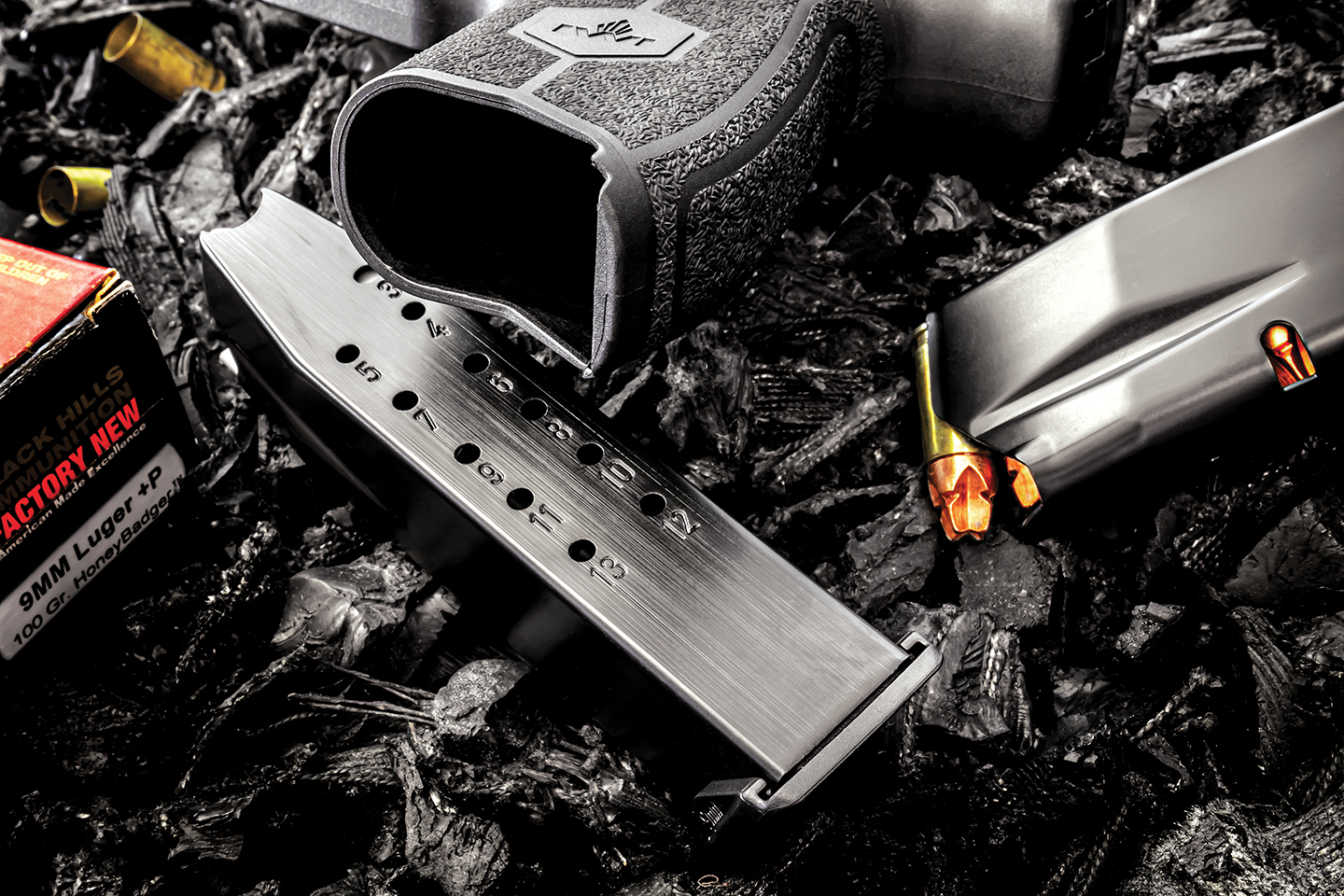 IWI Masada Slim
A continuation of the very popular full-size Masada 9mm pistol, the new Masada Slim is just that — a trimmed and slimmed-down version optimized for concealed carry. Its 13-round magazines provide ample capacity for self-defense or concealed-carry situations. Striker-fired, it has an excellent flat-style trigger, its polymer lower keeps things lightweight, and it's ready to accept an RDS with the popular RMS Shield optics cut. The front sight is a large and highly-visible Meprolight Hyper Brite orange-ring night sight, and the rear U-notch sight is equipped with Tritium inserts. With a 3.4-inch barrel and grip size facilitating a solid grip for even large hands, the Masada S is accurate and comfortable to shoot. Built to IWI's long-held standard of operating under harsh conditions, it's also very rugged and reliable.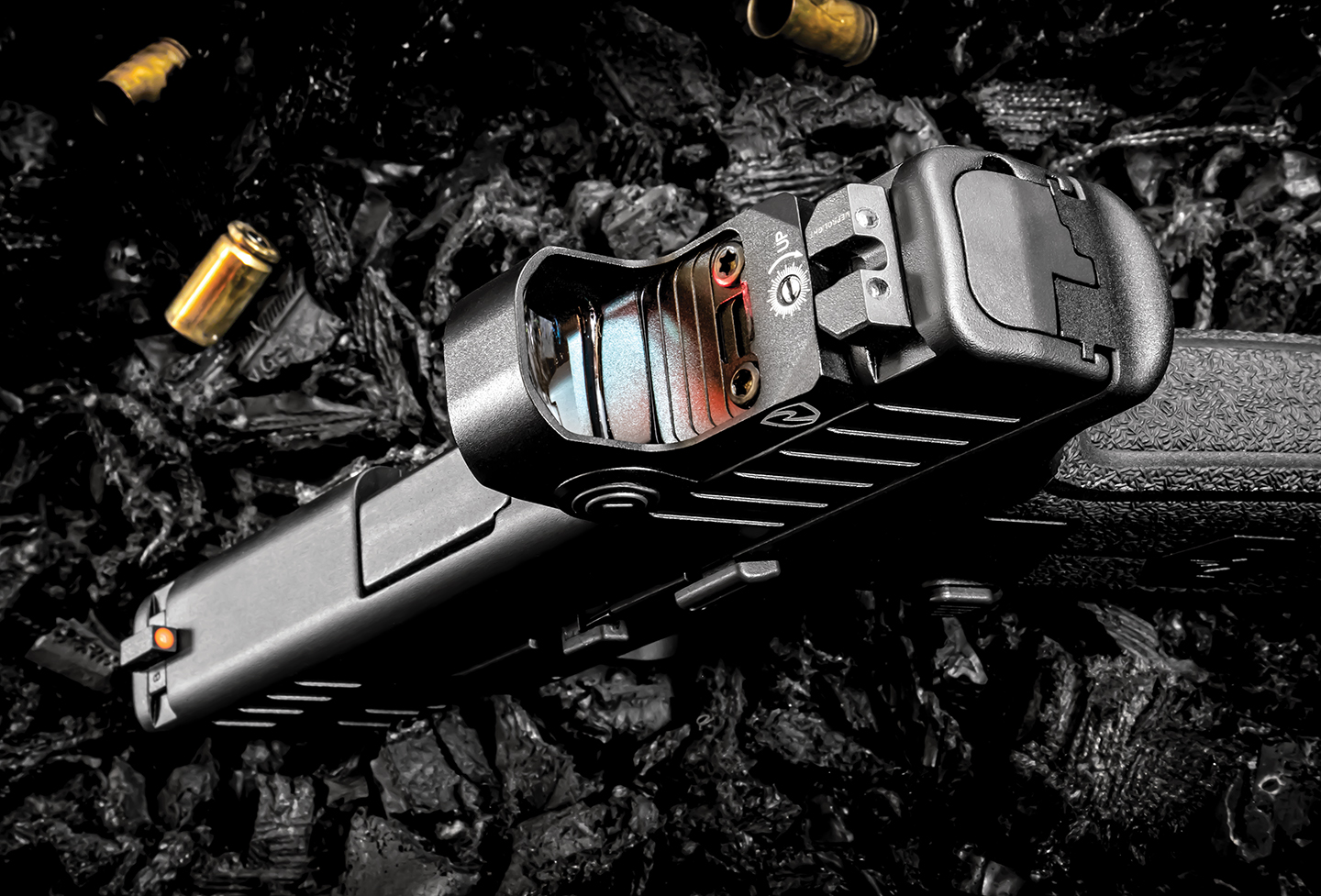 Range Time
Testing was completed largely with a Riton Tactix MPRD 2 mini red-dot sight. The pistol's basic shape allowed me to use a couple of different holsters successfully, one for a Glock G43 and the other for a Springfield Hellcat. Downrange precision was excellent, with my best five-shot group at 15 yards coming from Hornady 135 grain Critical duty, measuring 1.50 inches. The other three loads tested — Federal's 124-grain +P HST, Federal's HST 147-grain, and Wilson Combat's 95-grain Tac XPD — all turned in best groups measuring under two inches. I had no issues staying on the 6-inch steel at 25 yards, and even at 50 yards, hits were pretty consistently-centered on an IPSC-sized steel target. The trigger is excellent for a factory unit — crisp, no crunch, predictable, and the flat face is nice. Recoil is manageable, accuracy under rapid fire was excellent, and overall shooting comfort was very good — even with +P ammunition, including Federal's hot 124-grain +P HST. The best combination of lack-of-recoil and shooting comfort was Wilson Combat's Barnes TAC-XP 95-grain load. I run this Wilson load in my current EDC; it shoots flat, fast, and accurate — especially in these shorter barrels.
Bottom Line
Checking all the critical boxes and doing it at a very reachable price, IWI is giving us a lot of pistol for the money with the new Masada Slim. Its size and weight make it very comfortable to carry, and in fact, the more I tested it, the less it left my hip. Like many pistols this size, it worked well both inside the waistband and out. Its iron night sights are full-sized, easy to see, and just barely co-witnessed with the Riton Tactix MPRD 2 red dot sight, making it possible to transition from dot to iron's if need be. The Masada S ships with two 13-round flush-fit magazines and, like everything IWI makes, is ready to go to work right out of the box. See one at your nearest dealer, or for more information, contact IWI; Tel.: (717) 695-2081; E-mail: [email protected]; Web: www.iwi.us
---
Specifications: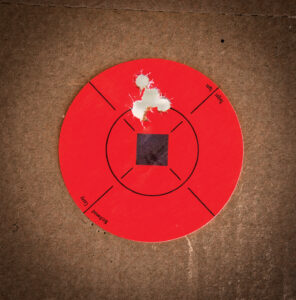 Action: Semi-auto/striker-fired
Cartridge: 9mm
Barrel Length: 3.40 inches, stainless steel
Overall Length: Approx. 6.25 inches
Width: Approx. 1.0 inch
Height: Approx. 4.80 inches
Weight: 1.27-pounds
Finish: Black Melonite
Sights: Tritium/luminescent front; Tritium U-dot rear
Capacity: 13+1 rounds
MSRP: $450