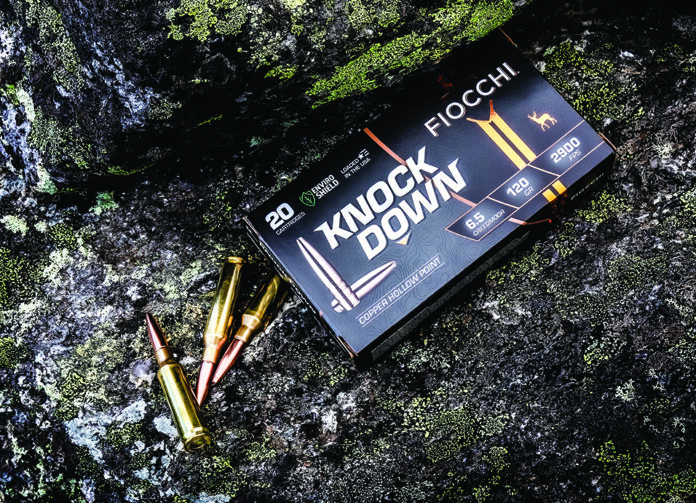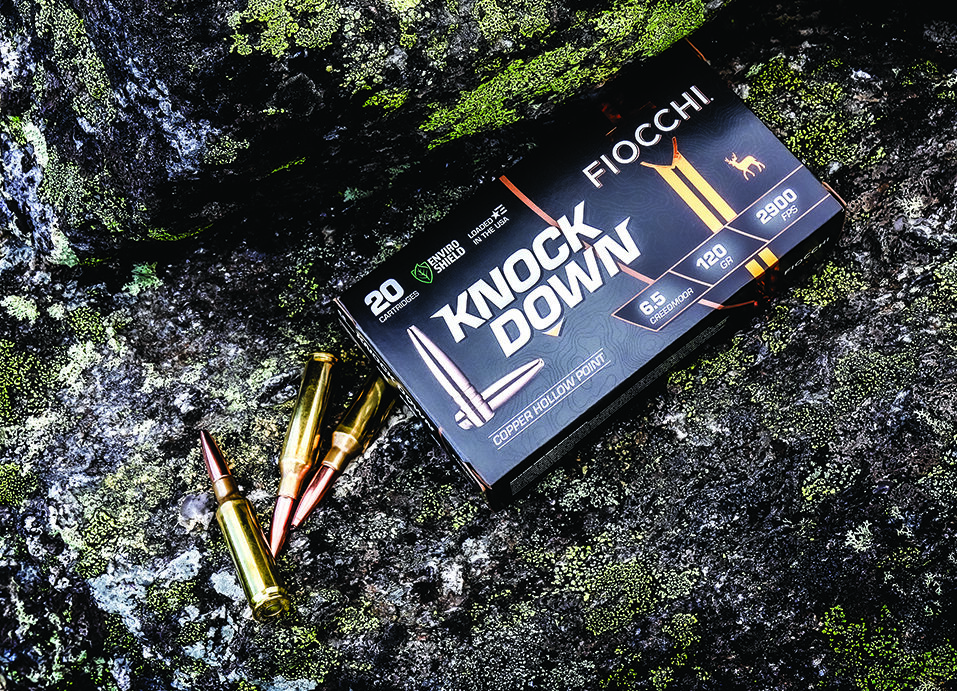 Fiocchi Knock Down Ammo (from $33 per box/20)
Fiocchi is best known to us for its consistent quality target loads and superb upland-centric shotshells. What many of you may not know is that Fiocchi offers high-performance centerfire big-game ammunition as well. Bringing its offerings to the next level, they're introducing the all-new Knock Down series. Presented in a wide range of the most popular hunting calibers, Fiocchi Knock Down blends premium components with precision-engineered monolithic bullets for decisive terminal performance on big game.
Part of Fiocchi's EnviroShield technology, Knock Down ammunition centers on an all-copper hollow point bullet. Profiled for maximum accuracy and speed, this bullet delivers controlled expansion for penetration into tough-skinned game animals while ensuring the kind of energy transfer needed for excellent terminal performance.
Adding to that punch is Fiocchi's proprietary powder, which burns clean, hot, and consistently for reliable accuracy and high velocities, helping to ensure point-of-aim/point-of-impact performance on those long-distance shots. Reduced fouling and faster bore cleanup are two additional advantages the Knock Down brings to the discerning hunter. For more information contact Fiocchi Ammunition; Tel.: (417) 449-1039; web: www.fiocchiusa.com