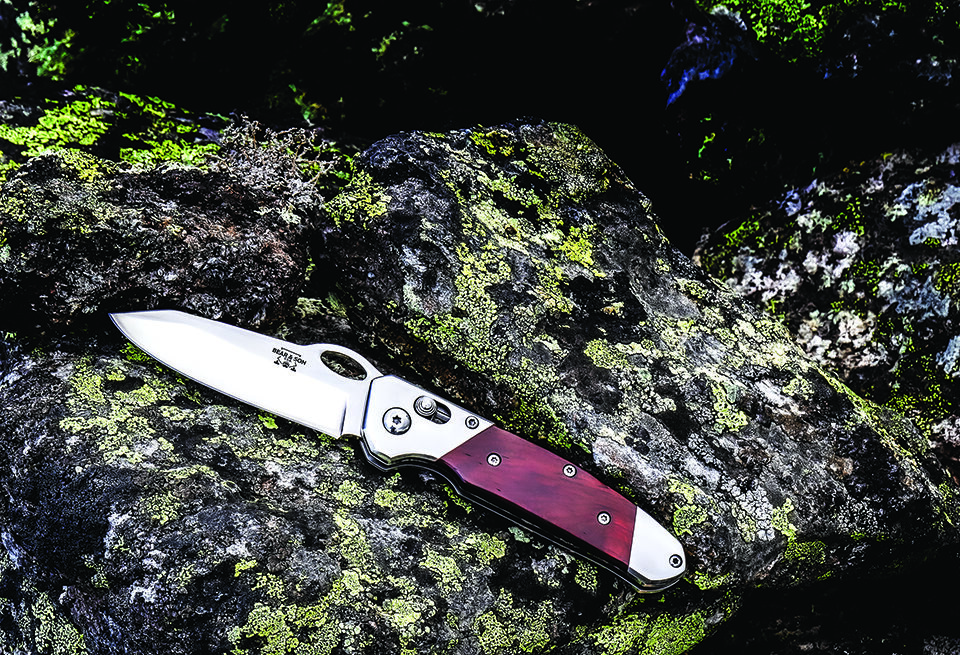 Bear & Son CB10N Slide Lock Knife ($107.99)
Bear & Son Cutlery has recently expanded its slide-lock opening pocket knife line by offering its new CB10N model. It features a super smooth action, premium D2 steel, quality Cocobola wood handles, a polished finish, and a robust pocket clip, all backed by a lifetime warranty.
The CB10N's blade is deployed by holding down the slide locks to flip it open; this same process closes the blade. The handle provides a confident grip and is comfortable to hold. Bear & Son Cutlery added stainless steel liners and polished steel bolsters to improve overall strength. Cocobola wood inserts add visual enhancement with the polished metal meshing elegantly with the exotic wood's deep, rich color.
The CB10N is built around a razor-sharp 3-3/8 inch D2 steel blade with a modified drop point shape, providing an all-around, work-oriented cutting edge. The D2 blade steel provides a strong tip and is known for its wear resistance, rust resistance, and overall hardiness. For more information contact Bear & Son Cutlery; Tel.: (256435-2227; Web: www.bearandsoncutlery.com