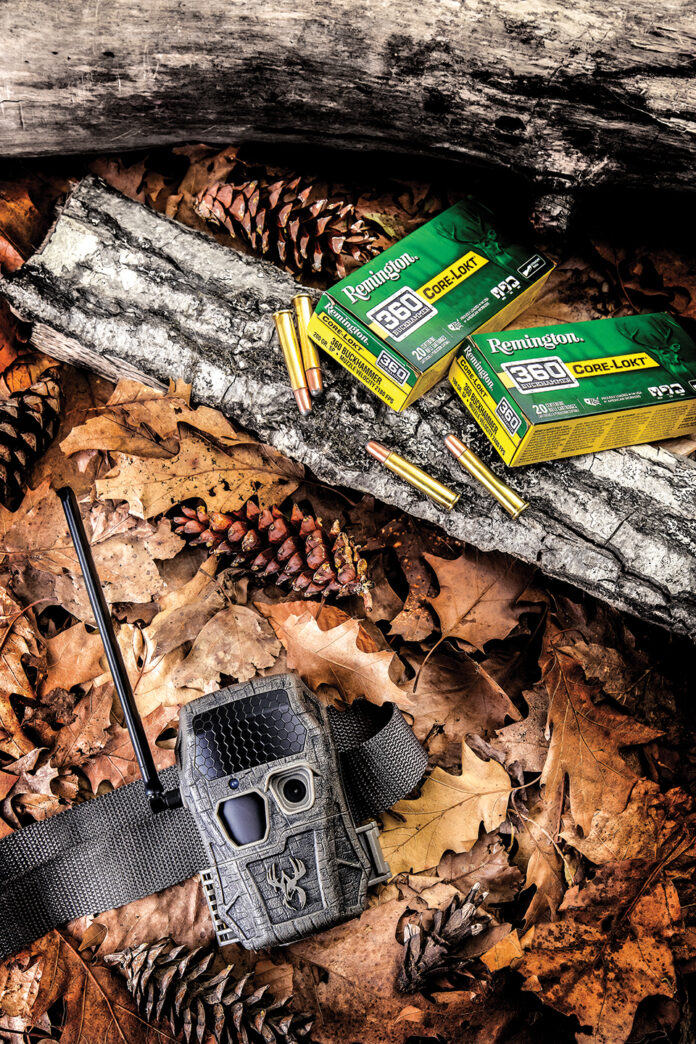 Wildgame Innovations Encounter 2.0 Trail Camera ($149.99)
To say trail camera technology has evolved in recent years would be an understatement. It's pretty amazing that we've gone from large boxes we hang on trees that produce grainy, barely identifiable images — especially in low-light conditions — that endlessly eat batteries and memory cards to hideable little devices that will stream live images and video directly to your smartphone with instantaneous notifications. If you've heard of these technologically advanced game cameras but aren't sure where to start, given the constant battering of marketing speak, allow us to give you a starting point.
Wildgame Innovations recently introduced its Encounter 2.0 26-Megapixel Cellular Trail Camera. This device adds high-quality, high-definition 26-megapixel images and 720p HD videos (without audio) to a downloadable app on your smartphone or tablet in real-time. It captures movement as far as 80 ft. away from the unit with the help of four 850nm infrared LEDs and less than half-second trigger speed. Images are delivered in 16:9 ratio format to Wildgame Innovations' HuntSmart App for easy viewing.
The HuntSmart app's Artificial Intelligence Management (AIM) System organizes and analyzes the captured images to provide information on species, geolocation, and much more. Setup is done quickly and easily via a QR code, and it's completely free. Cellular functionality is compatible with Verizon Wireless and AT&T providers and operational anywhere cell service is available in the U.S. or Canada. For more information contact Wild Game Innovations; Tel.: (877) 269-8490; Web: www.wildgameinnovations.com