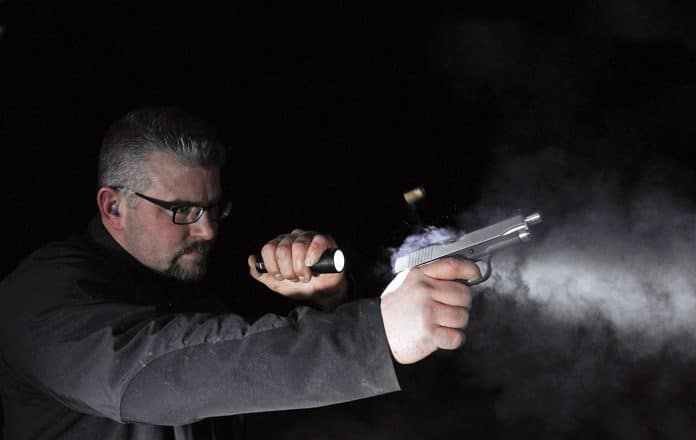 Ruger's strikes a balance between shootability and carry comfort with this ultra-lightweight, ultra-reliable Commander-length 1911 .45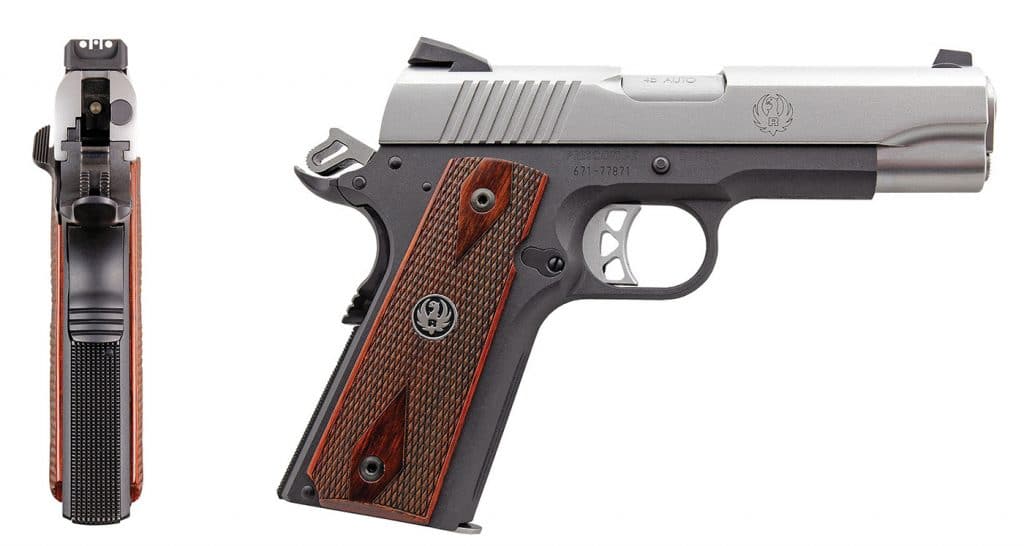 Introduced spang in the middle of the 20th Century, the first pistol to be produced with a lightweight aluminum frame—Colt's Commander 1911—has been an icon among handgun enthusiasts ever since. When Colt later introduced its steel frame Combat Commander version, the aluminum frame version became known as the Lightweight Commander. Barrel and slide were three quarters of an inch shorter than the classic Government Model. There have been even smaller and lighter 1911s introduced in the years since, but the Lightweight Commander remains an excellent balance between "shootability" and carry comfort, weighing a good ten ounces less than its all-steel sibling.
When Ruger recently produced their SR1911 in this same format, they boldly called it the Lightweight Commander too. They were not the only manufacturer to copy the name as well as the design; witness the recent introduction of the finely made, high-priced, all-steel Turnbull Heritage Edition Commander. It seems that "Commander" has become a generic term for a 4.25" barreled 1911.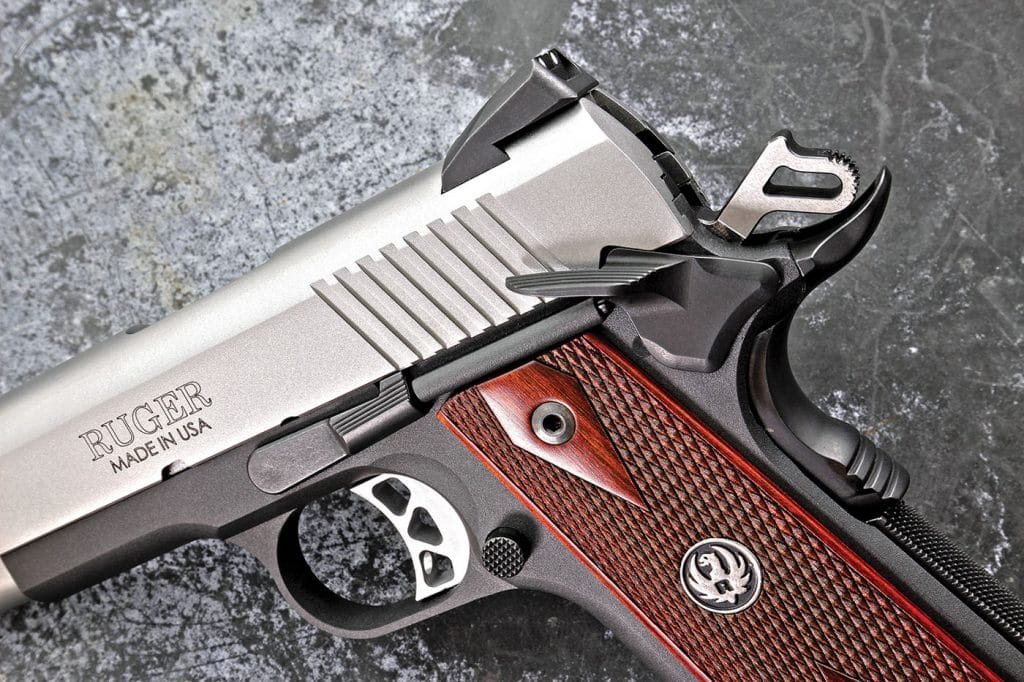 Gun in Hand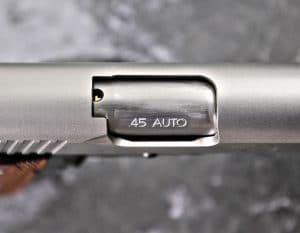 This was the second of these guns I've tested, the first having been for GUNS magazine. I liked that one enough that instead of sending the gun back, I mailed Ruger a check. Given the consistency of Ruger's manufacturing process, it was no surprise that the two specimens were much alike. Ruger, like many others including Colt itself, learned that the stubby grip tang safety of the original Commander bit hell out of shooters' hands and gave it more of a reputation than it deserved for being difficult to shoot. Accordingly, the Ruger iteration has a good beavertail grip safety that cushions the web of the hand, and also has no sharp edges to "bite the hand that feeds it." Ruger has also chosen to go with slim-line grip panels, which are not only attractive but seem to let a bit more hand get around the circumference of the grip frame, aiding control.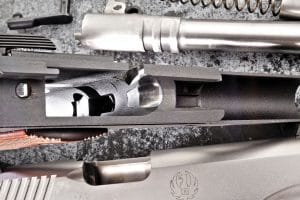 The fixed sights are big and blocky with white dots fore and aft. They give an excellent sight picture and a snag-free draw, and my only complaint with them is that they don't glow in the dark. The single-side (right-hander only) thumb safety is just the right size for fast and positive operation, without getting in the shooter's way. It was perfectly adjusted out of the box on the On Target test sample.
Also like my previous sample, this one came out of the box bone-dry. I had run the first one without lube to see how long it would go, and about a box and a half of ammo into things, started getting 12 o'clock misfeeds. Lubrication cured the problem with the first gun and it ran fine thereafter, not counting a bad aftermarket magazine that was eliminated during the test. (The test gun came with two Checkmate magazines, flat-bottom 7-rounders for concealed carry.)