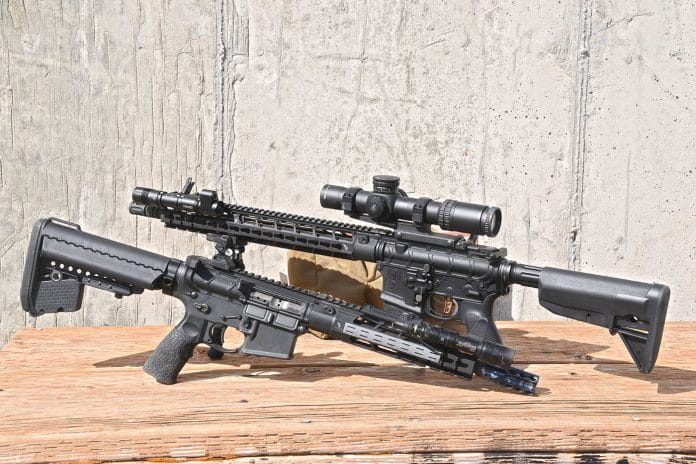 By Dave Bahde
---
We test two new DI complete upper receivers from Bootleg, Inc., the sister company of Primary Weapons Systems.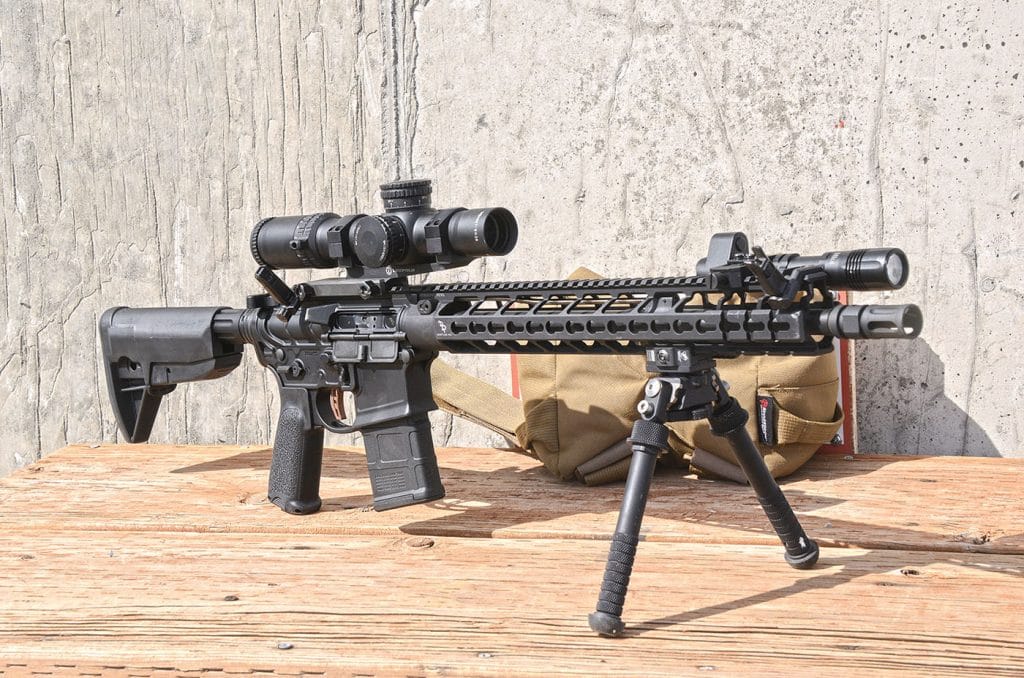 It has been my pleasure to test most every weapon Primary Weapons Systems ("PWS") makes. Many were kept and used in repeated tests and training.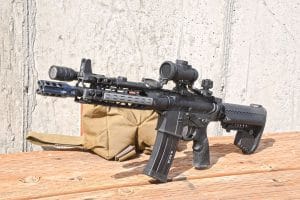 All have been reliable, accurate and robust. When attending training with frequency for articles, a PWS was always near as a self-defense or backup test rifle. None have failed me, and a couple have stepped in to save the day while training at remote sights. Their latest MK1 Mod 2 models only got better. Using an early prototype lower coupled to MK107 and MK116 uppers they were flawless . . .and still are. Many with the same experience have asked them to bring that reliability and innovation to the DI (Direct Impingement) market. Primary Weapons dabbled it in for a time, but with the establishment of Bootleg, Inc. they have started to go in with both feet.
Bootleg, Inc.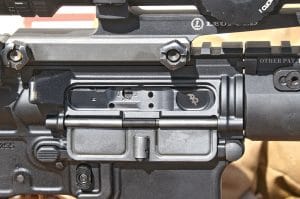 Bootleg, Inc. caters to the do-it-yourself builder, which is a huge part of the AR market. Having used their parts for years it's understandable: they are simple, well built, rugged, and well designed. With the introduction of the Mod 2 hand guards, receivers and other parts, it was a natural progression. Along with the PICMOD hand guard, you can get their adjustable bolt carrier groups, gas blocks, charging handles, gas tubes, A2 flash hiders. They are also building complete upper receiver groups available through their dealers. Move to the PWS site and their Mod 2 Enhanced buffer and buffer tube is available. Starting in mid April, complete or stripped Mod 2 lowers can be purchased. Order an upper from a dealer and lower from PWS and you have a complete DI rifle.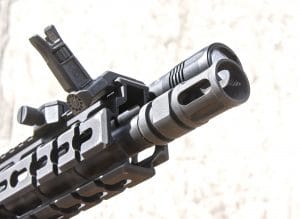 It prompted a trip to PWS to pick up my first Bootleg, Inc. upper, essentially an MK110 with 10.75-inch barrel DI operating system. No longer offered that short the MK111 with 11.85-inch barrel is more popular, but I wanted the shorter barrel. It was the subject of several tests and has been flawless. Attached to my Mod 2 lower it's a great entry rifle and fits in a ton of stealthy packs. For this Bootleg recently put together a 16-inch complete upper and sent it along with an unregistered Mod 2 lower, essentially a complete rifle, something you will be able to get without the NFA requirements.
Upper Receivers
Both receivers are built on the Mod 2 receiver using a PICMOD handguard. The sides and bottom up front are both Picatinny and KeyMod. You can attach a bi-pod or light without adding a rail, handy for us minimalists. Want more, attach any KeyMod accessory. They use BCM's attachment method and are light, slim, and strong. Sights on the SBR include a Daniel Defense fixed front and LWRCI flip-up rear. The muzzle device is the new NG2 MZLMAX AFD Muzzle Manager ($169.95) I am testing.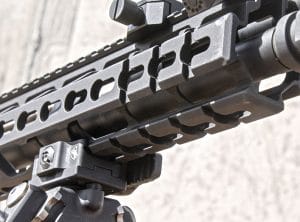 Daniel Defense fixed sights were added to the 16-inch upper along with the new Steiner MK4 weapons light. Both came with the adjustable Enhanced Bolt Carrier Group.
My Mod 2 lower was replaced with an M16A2 lower using a Patriot Ordnance Factory select-fire trigger group. I added an LWRCI enhanced bolt carrier group to facilitate full-auto fire. The buffer tube is a Gen 1 PWS—very strong and all but eliminates carrier tilt in full-auto fire. PWS's Complete Mod 2 lower was used on the 16-inch upper that includes a ZEV SSR trigger and completely ambidextrous controls. The buffer tube is a Gen 2 enhanced, while the buffer is a PWS. The buttstock and pistol grip are from BCM, and their excellent, coated 30-round magazines were used with CTS base pads.