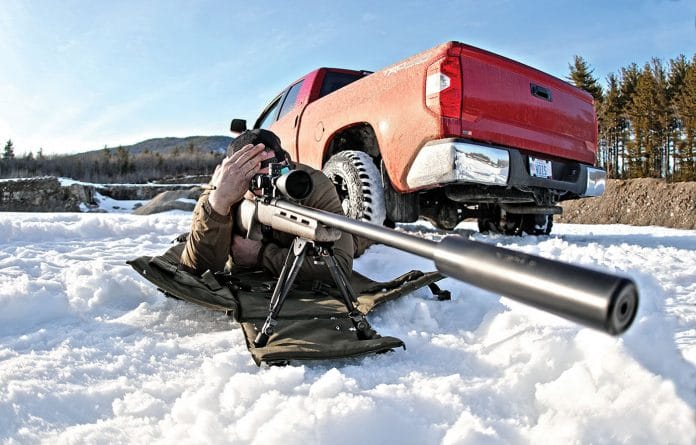 By Mike Dickerson
---
Howa enters the long-range game with a rifle unlike any Howa that's gone before.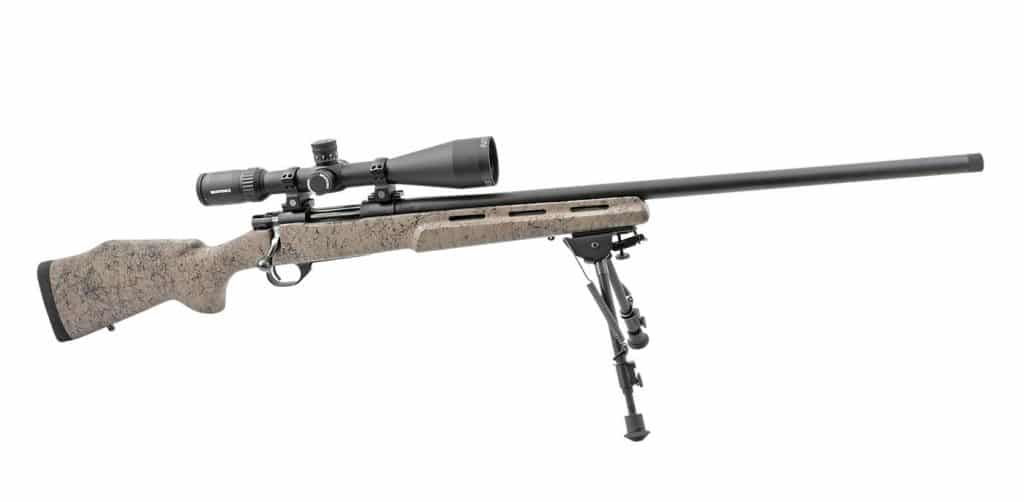 There was a time, long ago, when I viewed the Howa 1500 rifle as a somewhat less-attractive sister of the Weatherby Vanguard, which was also made by Howa and was, to my eye, more appealing. Both had slightly different versions of the same solid, time-proven action, based on a Sako design with some Mauser features, but the Vanguard was the one I would ask to the dance first.
Those days of viewing Howa rifles as a runner-up are long past. The guns, which have gained considerable popularity over the years, now begin life as barreled actions manufactured by Howa Machinery LTD, in Japan. Those barreled actions are imported by Legacy Sports International, a Nevada firm that clearly has its fingers on the pulse of American shooters. Legacy puts together completed rifles in about 20 configurations tailored to specific uses.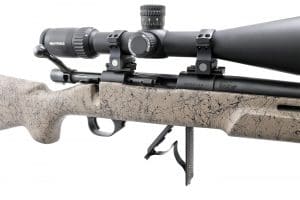 A case in point is the new Howa Long Range Rifle, offered initially in .308 Win. and 6.5 Creedmoor. It differs in many respects from any Howa rifle that has hit U.S. shores before, and is set up, as its name implies, to enable you to reach out and touch things way out there.
Upon unboxing the rifle, you'll immediately notice a couple of very non-standard features on the Long Range Rifle. For starters, the rifle sports a heavy contour, 26-inch Chromoly steel barrel. This is, to my knowledge, the first time Howa has offered a heavy barrel in this length, which is designed to send rounds downrange at maximum velocity. The barrels are cold hammer forged, with a 1:10" twist rate for the .308 Win. chambering. Barrels chambered for the 6.5 Creedmoor have a 1:8" twist rate. The end of the barrel is threaded and ready to accept a suppressor or muzzle brake, and has a thread protector cap.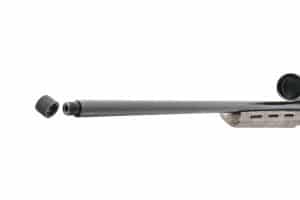 The second thing you'll notice is the very substantial Bell and Carlson stock, in a varmint/tactical configuration with a wide, flat-bottomed forend with fluted cuts. The stock on our test rifle, chambered in .308 Win., had an attractive desert tan and black spiderweb finish. It will also be available with an olive green and black spiderweb finish. Rock-solid bedding is provided in the form of a full-length aluminum bedding block which allows the heavy barrel to remain free floated over its entire length. The stock has dual front swivel studs and a one-inch Pachmayr Decelerator recoil pad. It has a 13.5-inch length of pull, and weighs approximately 2.5 pounds.
Added to the beefy action and heavy barrel, the stock brings the rifle's unloaded weight to a hefty 11.4 pounds. Unless you're training for the Olympics, you won't likely be running up and down mountains with it anytime soon, but that's not what the gun is designed for. It's designed as a stable platform to hit targets and varmints at distance. The rifle is sold alone or packaged with a Nikko Sterling Diamond 4-16×44 scope.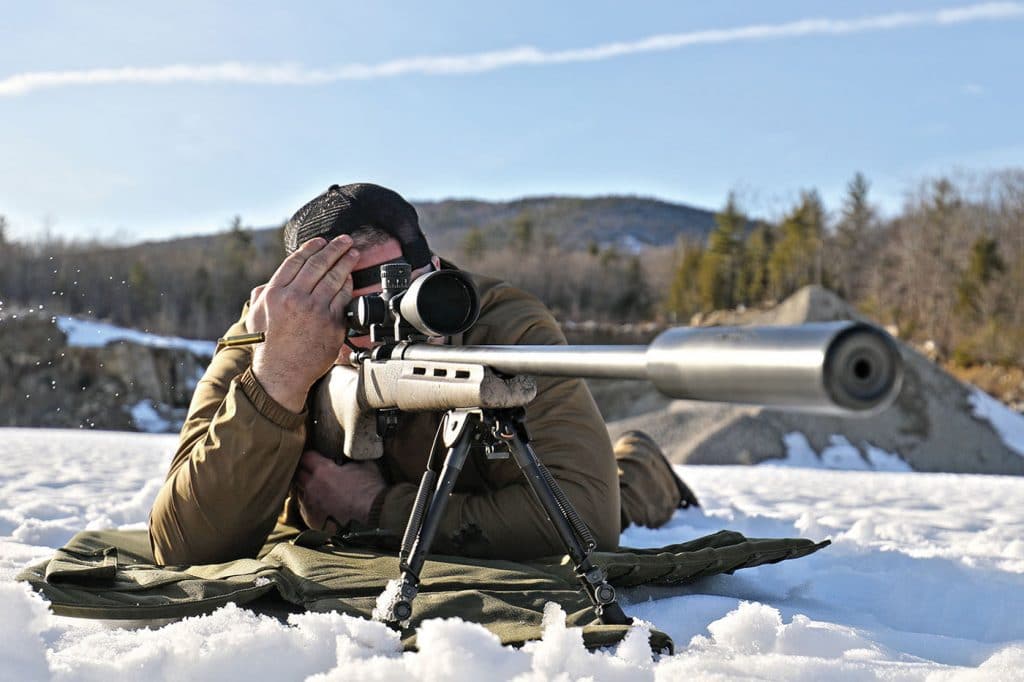 "This gun is geared to let you go shoot targets at 1,000 yards, right out of the box," says Legacy's Matt Hornback. "That's why we offer it with a first focal plane scope."
For those unfamiliar with the Howa 1500 action, it is a push-feed design with a forged, flat-bottom receiver and an integral recoil lug. It utilizes a Mauser-like, small-bodied, one-piece bolt, with three gas pressure relief holes, and can be easily disassembled by hand for cleaning. The bolt has a recessed face and two large opposed locking lugs, and is equipped with a strong Sako-style extractor and an internal plunger ejector. A breeze to bed, the action has become somewhat popular as a starting point for those building their own rifles.
The magazine is of the traditional hinged-floorplate design, with the magazine latch positioned in front of and protected by the trigger guard. All bottom metal is, happily, actually made of metal. Magazine capacity is four-plus-one for 6.5 Creedmoor and five-plus-one in 308 Win.