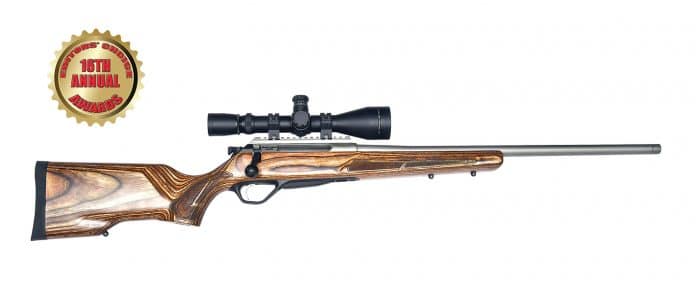 By Mike Dickerson
---
This wonder from Down Under will shoot the lights out!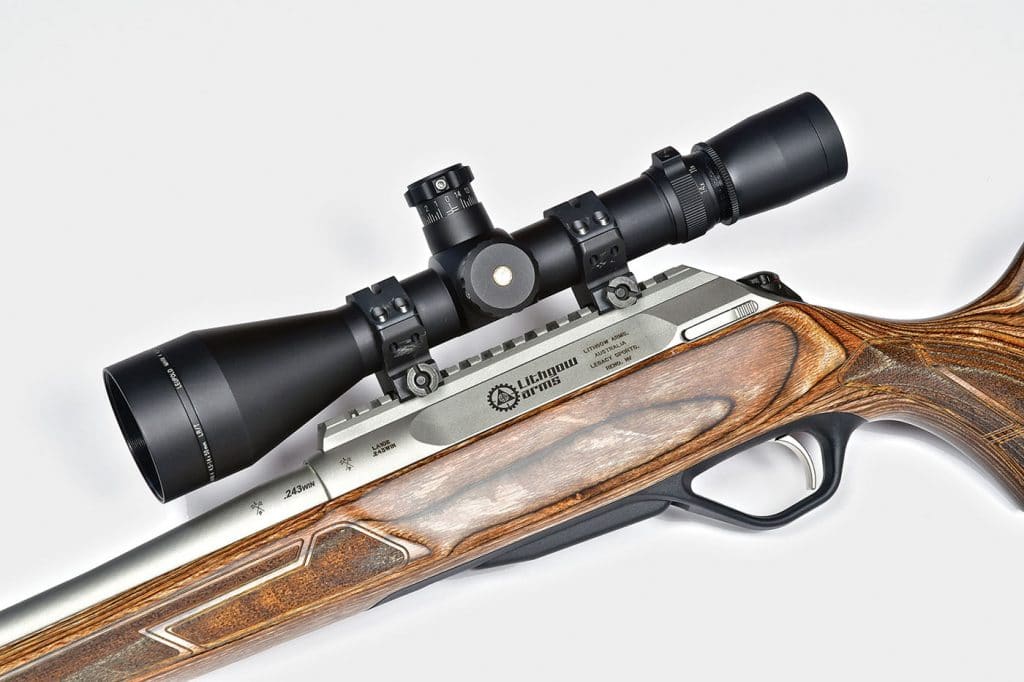 If you haven't heard of Lithgow Arms, you're probably not alone. The company, which has been making mostly military firearms in Australia since 1912, isn't exactly a household name in the U.S. I suspect that may be about to change.
Legacy Sports International, the Nevada firm that imports Howa firearms, among others, is now importing a real gem of a rifle which Lithgow calls the LA102 Crossover. The name refers to the firm crossing over, so to speak, from making purely military rifles to models aimed at the civilian market.
While the Crossover may be designed for sporting use, its military roots are evident in the rifle's integral Picatinny rail and the quasi-tactical lines of the stock, which is offered in either a black synthetic ($1,256) or attractive laminated version($1,390).
The latter is the version sent to me for testing, chambered in .243 Win. (.223 Rem. and .308 Win. also available at the same price). Visually, it's a stunner from the moment you open the box. I've always liked the look of a well-executed laminated stock, especially when mated with a stainless barrel, but the 22-inch, 1:10 twist barrel on this rifle isn't actually stainless. It is military ordnance-grade steel wearing a matte silver-gray Cerakote finish. The beefy receiver and rail are likewise protected from the elements, and even the bolt handle has a black Cerakote finish.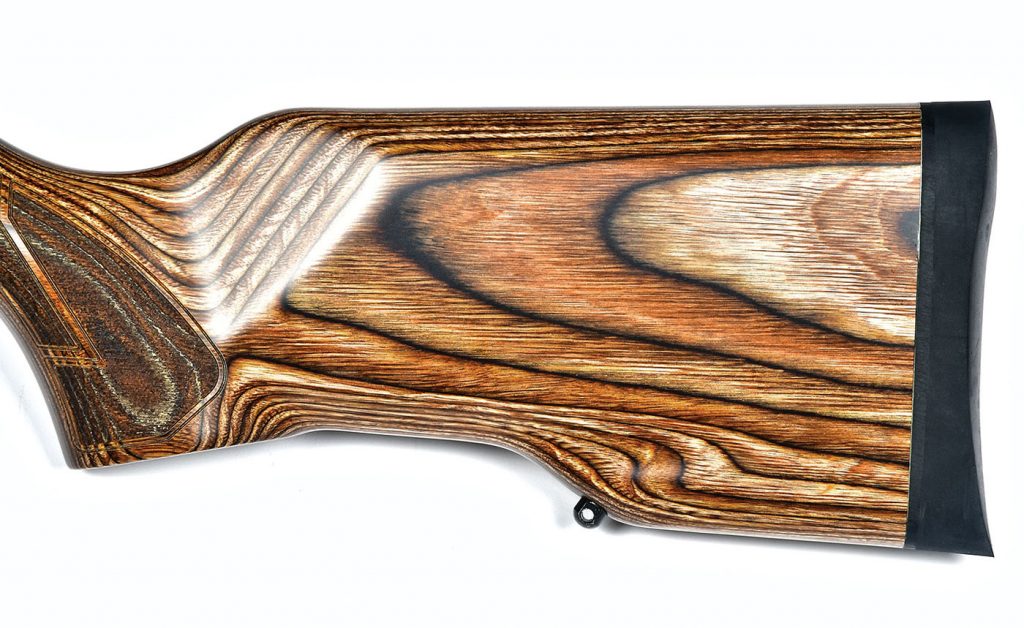 The laminated version of the Crossover uses stippling in place of checkering on the grip and forend sections of the stock, and the synthetic-stocked rifle comes with three spacers to adjust length of pull.
The cold-hammer-forged barrel has what I would call a medium-heavy profile, and is threaded at the muzzle. Combined with the substantial action and stock, the barrel contributes to the rifle's rather hefty weight of 8.2 pounds unloaded and without optics. You won't likely be charging up and down steep mountains with this gun, but it's rock-solid in a rest, making it a great choice for hunting from a stand and for long-distance shooting.