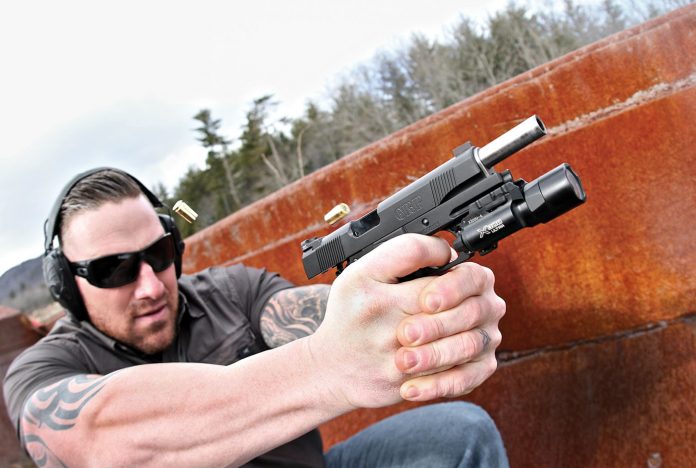 Nighthawk adds a high-performance big-block option to its custom 9mm 1911's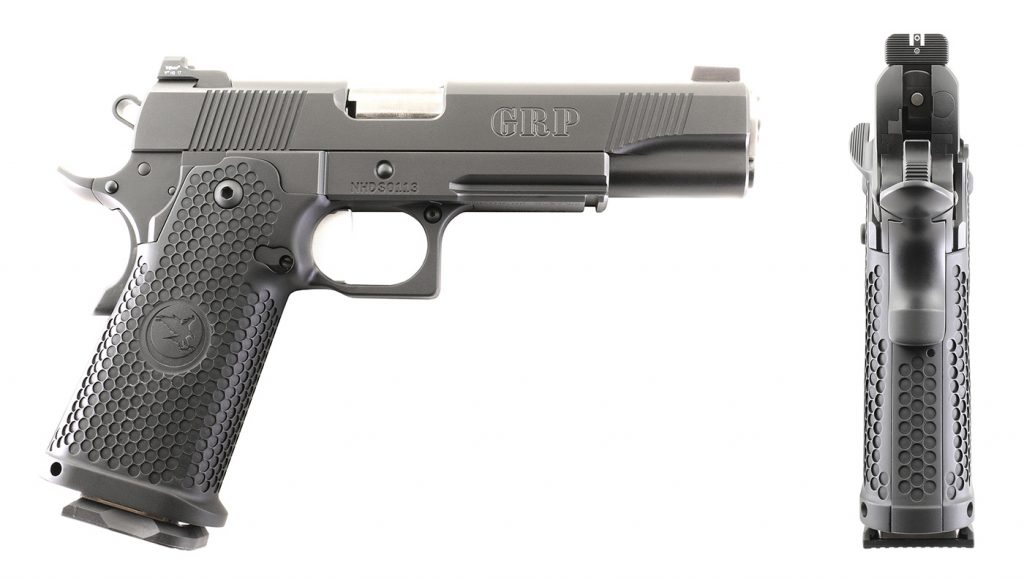 For those who know and appreciate 1911s, the name Nighthawk Custom is both familiar and much respected. This is because Nighthawk makes some of the best—maybe the best—and most aesthetically pleasing 1911s on the planet, in addition to customized Browning Hi-Powers, Remington 870 shotguns, revolvers and knives. One of their latest offerings is a custom double-stack 1911 in 9mm, which is now a $650 upgrade-option on all of Nighthawk's current-production government model 9mm single stack pistols.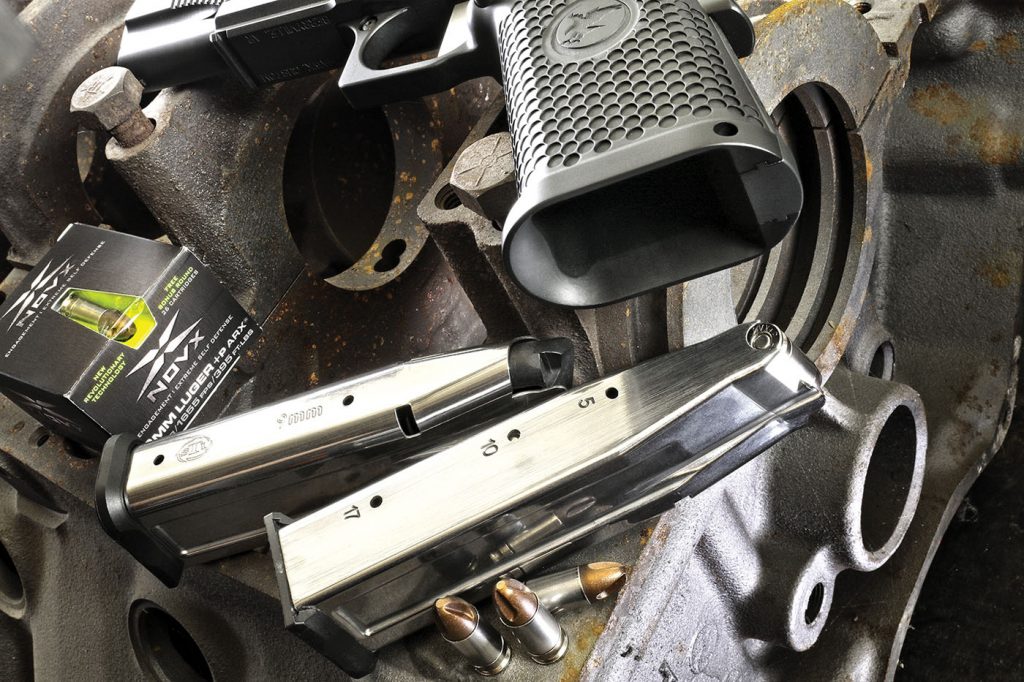 For competitive shooters, or those who just want more rounds onboard your 1911-style auto for defensive purposes, this sort of pistol fits a definite niche in the Nighthawk lineup. For our testing I received a Nighthawk GRP (Global Response Pistol), which handily lived up to the Nighthawk Custom reputation in fit, finish, form and function.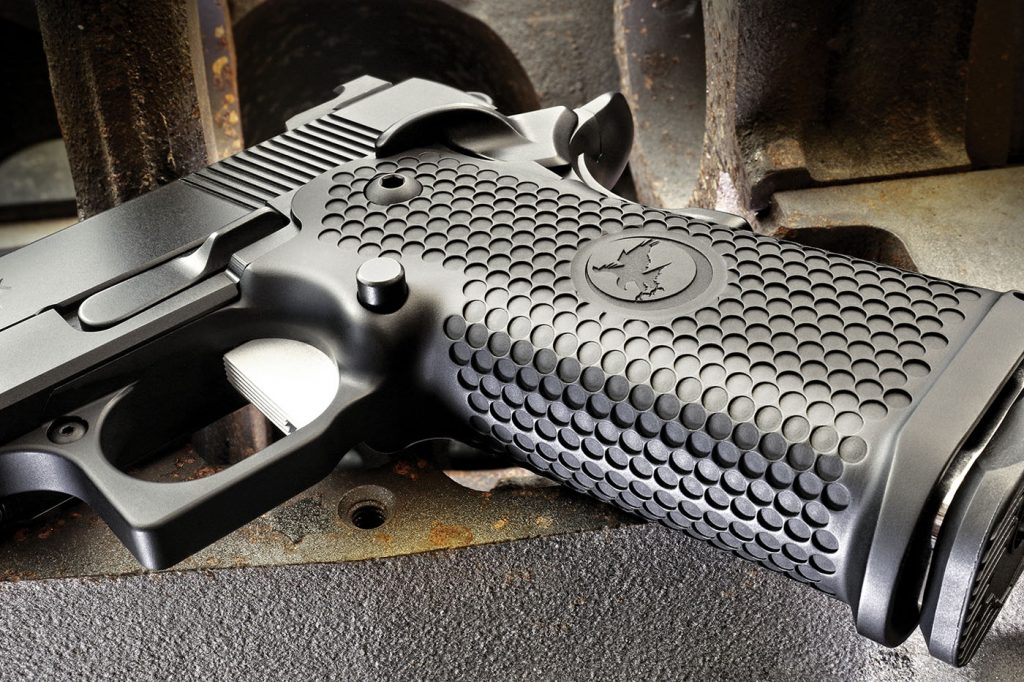 Before examining the pistol in question, it is important to understand just what "custom" means in this case. Imagine a conclave of very serious, dedicated artisans making katanas in a small village of feudal Japan, then take that concept about 500 years forward to the United States with 1911 handguns, and you will sort of get the idea. Each Nighthawk Custom firearm is personally hand-built by an expert gunsmith at their facility in Berryville, Arkansas. In this case, hand-built actually means built by hand, and "an expert" actually means one of Nighthawks talented 'smiths builds the gun from start to finish, eliminating potential inconsistencies of various parts being fitted by various hands. Every part is custom made or hand fitted to the firearm, with the initials of that particular 'smith placed on each and every gun he makes. The result, like a meticulously blueprinted, high-horsepower racing engine, is truly a functional work of art.