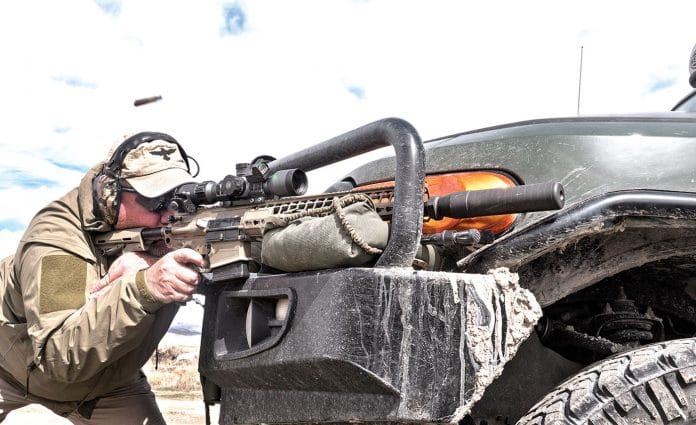 By Dave Bahde
---
Including a two-pound weight loss, the latest rendering of SIG's 716 rifle represents across-the-board improvements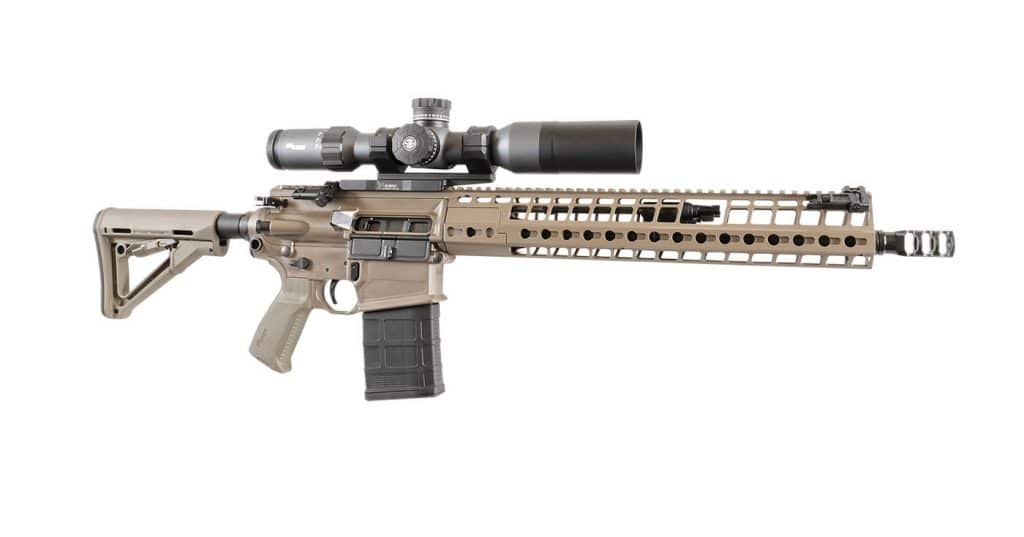 Sig Sauer's 716 was one of the first truly accurate, short-stroke, piston-driven ARs chambered in .308. I tested the 716 Patrol in 2011, and it was a great start. Accurate, reliable, and a bit heavy, but most of them were back then. A few years later (2013), the DMR version was in its final prototype stage, and I was able to test that rifle at the Sig Sauer Academy in New Hampshire.  Accuracy was impressive and it worked suppressed using a couple of different models, almost unheard of at the time, but it remained heavy. Roughly a year later, the 716 DMR production model arrived for testing with even more improvements to include some minor weight savings. Each iteration has been more accurate, more reliable, lighter and more versatile. Running the newest DMR version at Sig Sauer's media event prior to the 2018 SHOT show piqued my interest again. It seemed quite a bit lighter, and there was no loss in accuracy, stacking shots at 200 yards. So, when Editor Ben Battles asked me to test their latest 16-inch .308 716 G2 FDE DMR I jumped on it.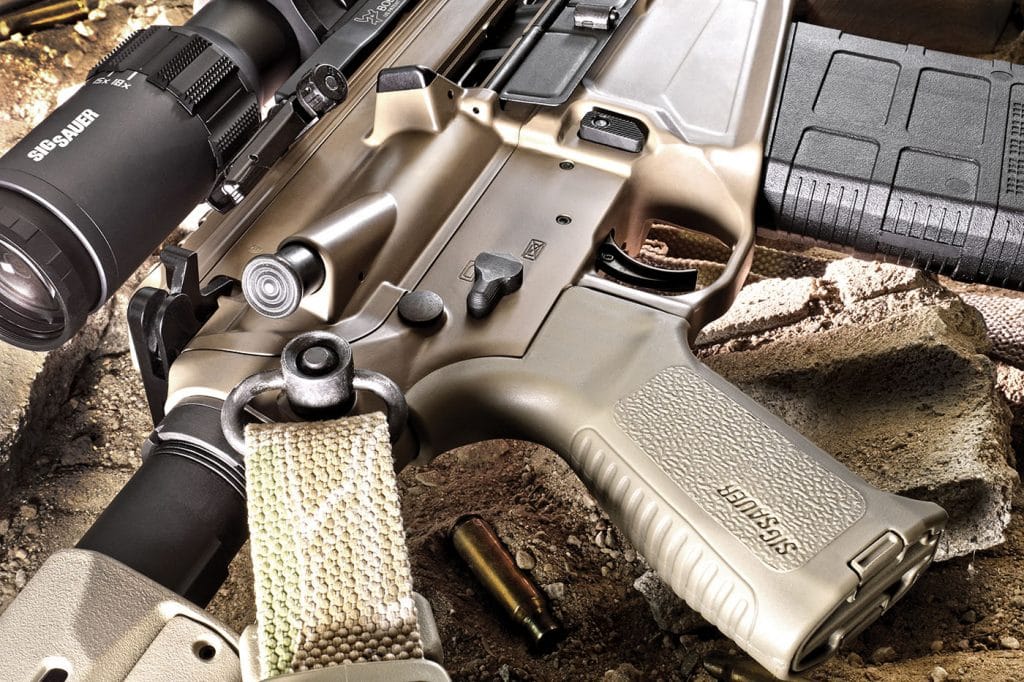 Sig Sauer 716 DMR FDE
The first thing that caught my attention was how light this new DMR G2 is—almost two pounds lighter than the DMR I tested in 2014. I was not certain at first, but I dragged out my original article on the G1 and it weighed in at 11 pounds. A much lighter hand guard is where most of the weight savings came from, but they have worked hard to get this rifle into the 9-pound range out of the box. An improved two-position gas system helps with suppressor use and increased accuracy.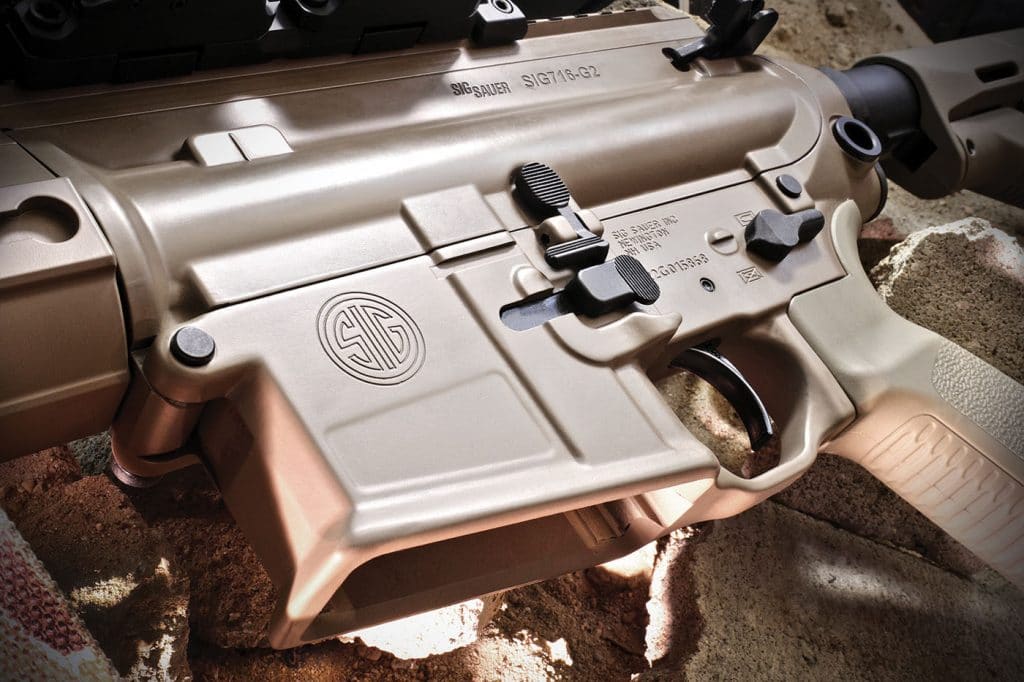 The two-stage match trigger is a huge improvement, along with an excellent Sig Sauer designed muzzle brake. The cold hammer forged barrel is down to 16 inches, about perfect for this caliber, and threaded at 5/8" x 24 TPI to accept suppressors or other muzzle devices. Unlike similar rifles, the top rail is continuous and integral, including 20 MOA of elevation. It allows you to mount your scope and other night-vision devices without that annoying connection point—it's all one rail. Fully supported at the receiver, adding a clip-on night-vision scope does not stress the receiver. Keymod is located lower on the rail on each side and on the bottom for lights, lasers or other accessories.  Controls include an ambidextrous magazine release, safety, and charging handle.  The stock is a Magpul CTR, the grip is Sig Sauer. It's all coated in a very well done FDE Cerakote.