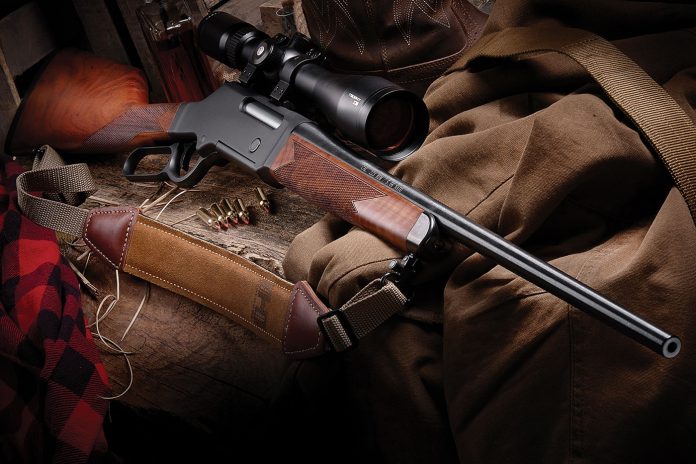 By Frank Melloni
Photos by: 2XTREME
---
A new frontier for the old-frontier rifle; this lever-gun does long range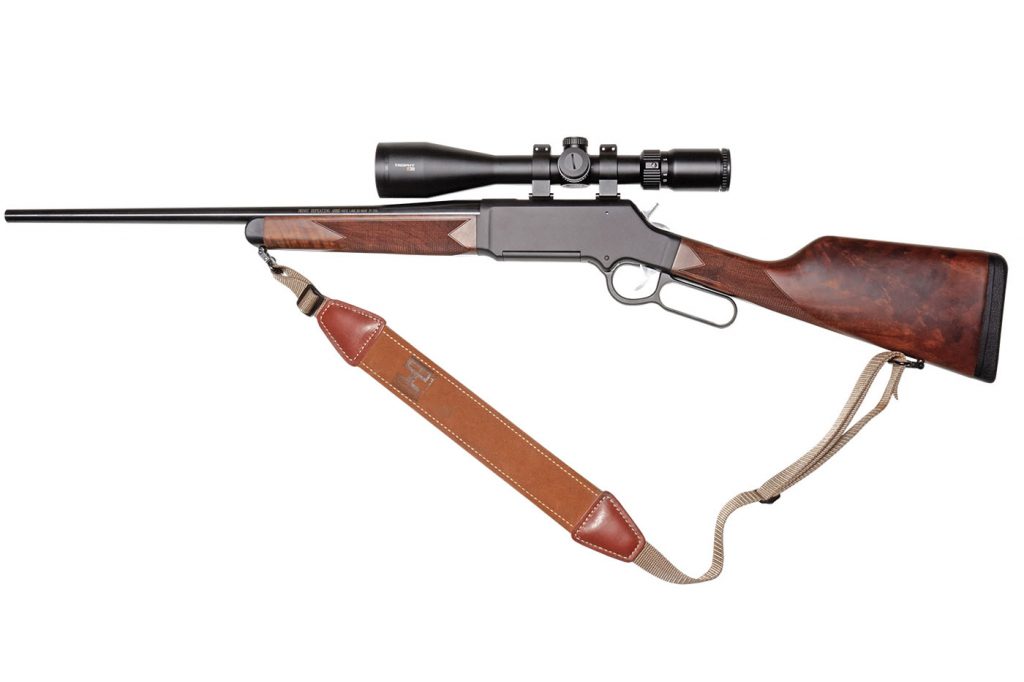 The lever gun . . . classic styling, nostalgic handling, brush hunting efficiency and everything you could ever want for big-game pursuit. Well, inside of 200 yards at least. The classic cowboy action has always served us true in the woods, however, its design is limited it to low pressure cartridges that either need round nose or flat tipped bullets. Sure Hornady gave us the Flex Tip LeveRevolution ammo, but that still didn't stop these old girls from obtaining the most dreaded two-word diagnosis in the world of rifle shooting . . . "short range". Henry realized this and developed a new design to work around these limitations. The design in question is their new Long Ranger (HenryUSA.com; $1066 with or without open sights). Utilizing a new rotating bolt and detachable box magazine, this new generation of lever gun can manage the pressure of many popular hunting cartridges and safely feed Spitzer bullets. This one-two combination boosts the effective range of the design and is named appropriately. I cannot be happier that Henry is living on and keeping with the times, without sacrificing the design that makes them so special.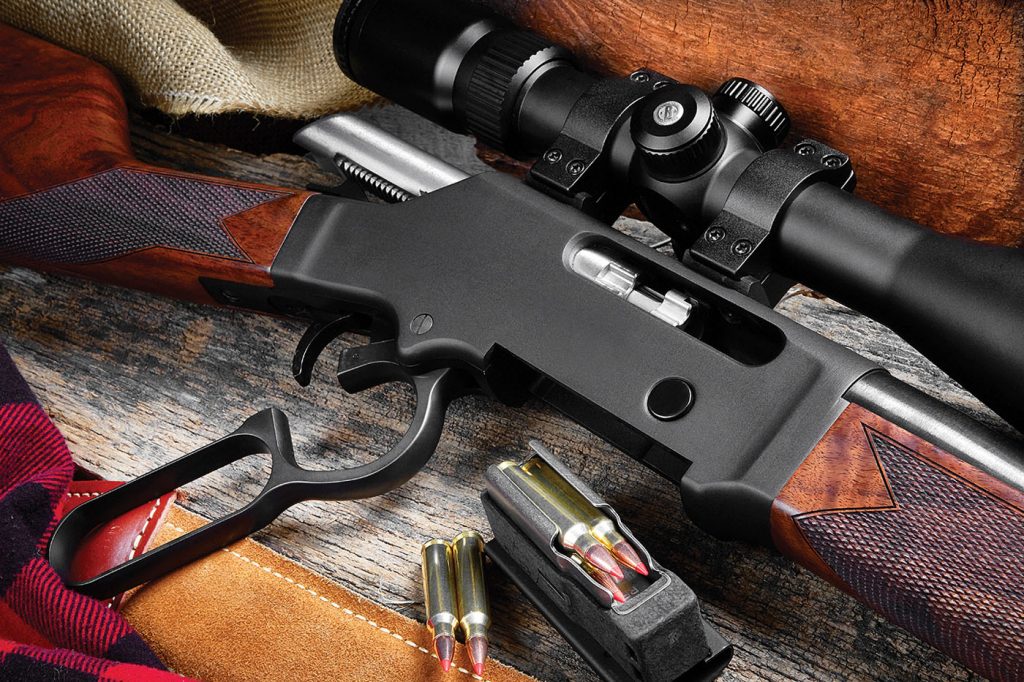 These new revisions of the famed lever action rifle resemble the Browning BLR in outward appearance, and are priced similarly to Browning's entry level BLRs.  You can sling your favorite rounds with the speed of a semi auto and the accuracy and range of your favorite bolt-action rifle. The Long Ranger also brings a solution to hunting regions that do not allow semi-automatic firearms afield. We saw this rifle and instantly realized the value to coyote hunters in states like Pennsylvania. Aside from that, something just feels right about hitting the field or that patch of woods behind the dairy with a lever gun. Picking up a Henry takes us back to the days when your grandpa put your first deer rifle in your hands and taught you the ways of the land. It embodies a time of simplicity and purity.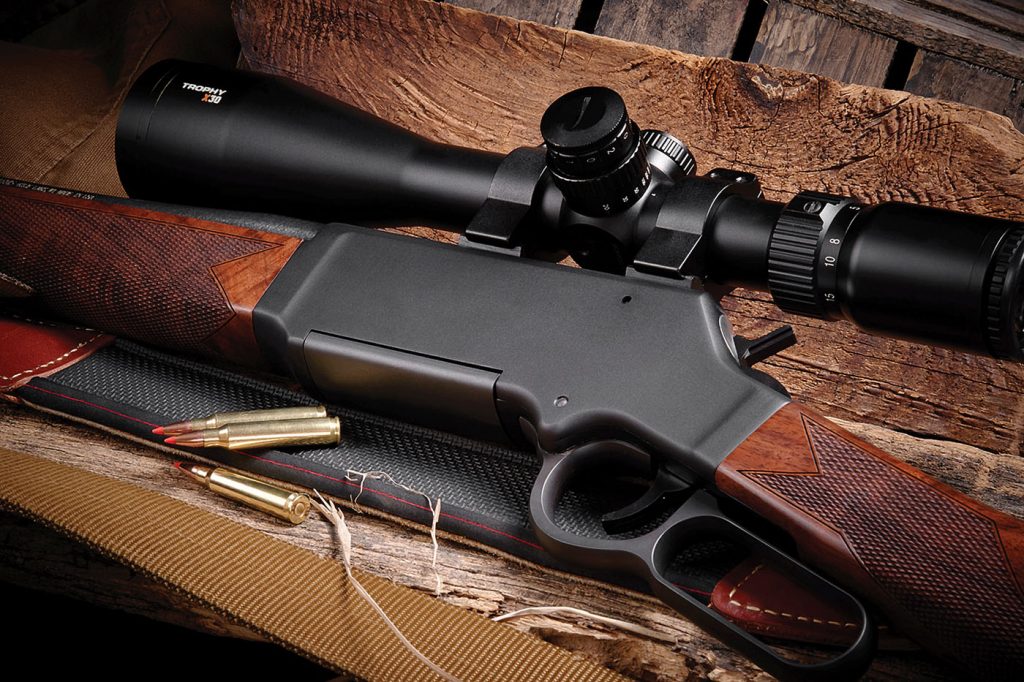 At this writing, the Long Ranger is available in .223 Rem, .243 Win and .308 Win. With the nearly endless supply of custom .223 ammo, we requested one in this classic, multi-purpose caliber for evaluation. Running it through my head I thought of endless applications for this modern rifle, such as popping prairie dogs, clanking long range steel and hunting game that is just a tad bigger than varmints.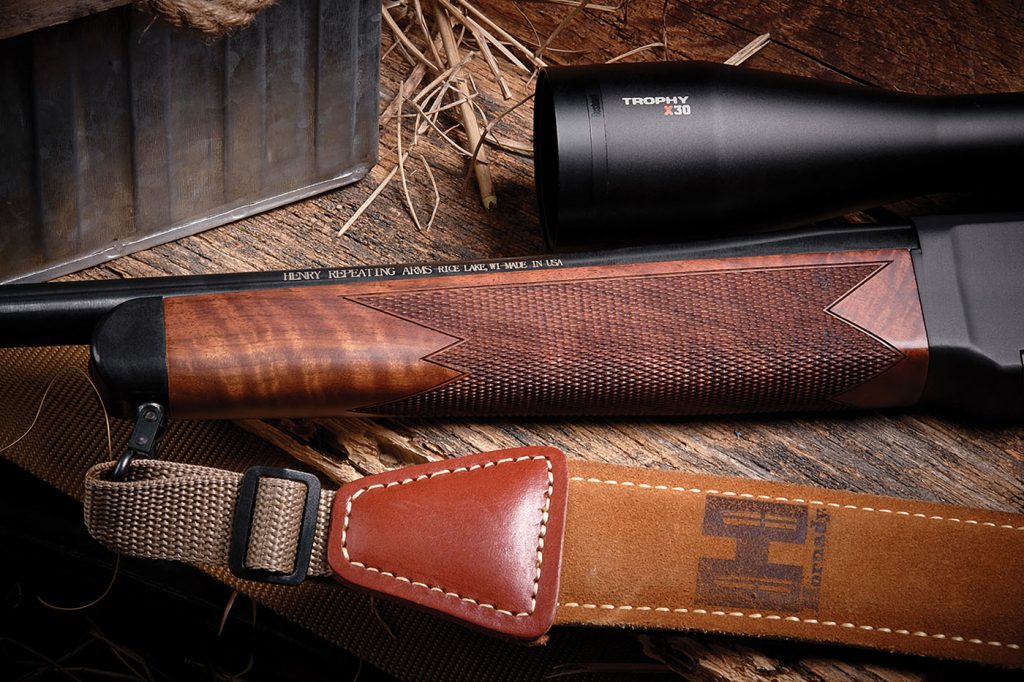 Unpacking the rifle revealed the craftsmanship that we have grown to associate with Henry. Although longer than the typical Henry, it still was very manageable and came to my shoulder very easily. The 7-pound rifle consists of a matte black aluminum receiver with a deeply blued 20" barrel that is laid into a beautiful oil finished American Walnut stock. The stock leaves enough clearance to efficiently free float the barrel, while still maintaining a firm, secure, fit. The woodwork is functionally decorated with checkering both on the hand grips and fore grips to allow positive control, even with sweaty hands. Capped off with a rubber recoil pad, it makes for a rifle that is equally nice on the shoulder as it is on the eyes.